A loving and faithful dog did not mind risking her life running in traffic. She was struggling to get help for her injured owner.
When we least expect it, we can witness true acts of love. However, few are fortunate enough to witness them, and they are astonished when they see that the heroes and protagonists of these stories have tails and four legs.
Milagro Muñoz Araya and her husband stopped their car near the veterinary hospital where she works in Guapiles, Costa Rica. At that moment, they saw a little yellow dog wandering back and forth in the middle of the street, dodging cars as best she could.
The little dog did not mind losing her life for the love of her favorite human.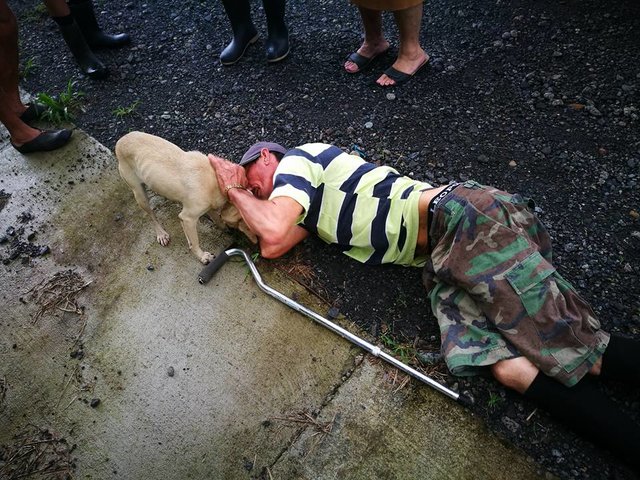 "When I saw her running back and forth so nervously, I knew she was trying to tell us something, so my husband and I parked the car to figure out what was wrong with her," said Milagro.
It was a little dog who led them to a man lying on the ground with a cane by his side, you could tell he was badly injured.
Great acts of love will always come from a dog.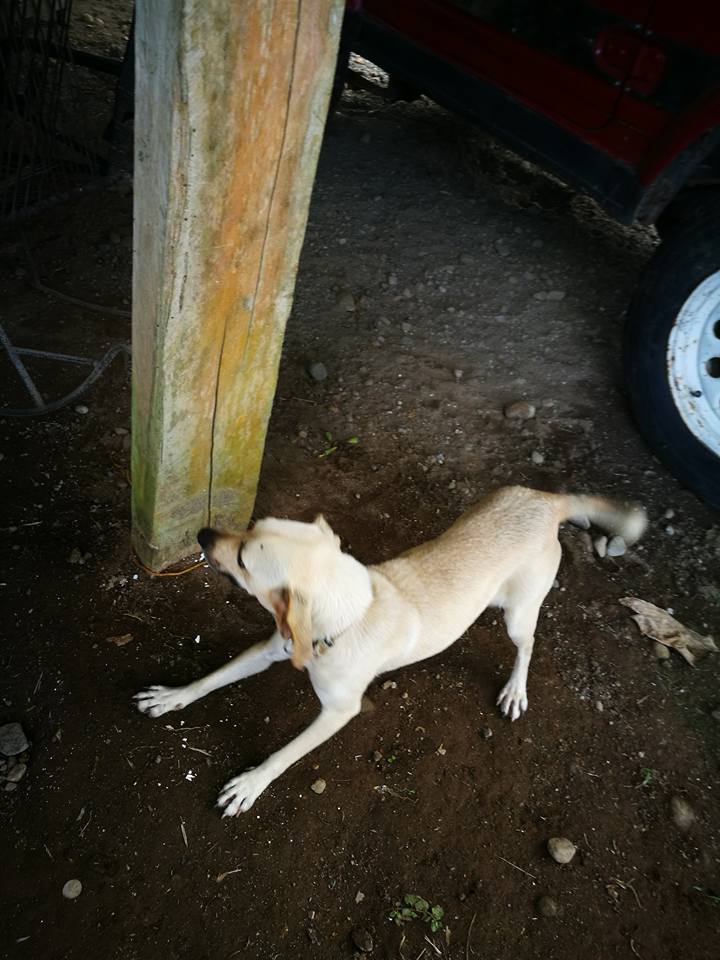 "My husband and I immediately ran to her, the little dog came with us and when she had him close she started licking his face without stopping. We called an ambulance," said Milagro.
It started to rain, but the little furry dog did not leave her owner's side. She never left him.
The little dog would never leave her owner, the one she loved most on earth.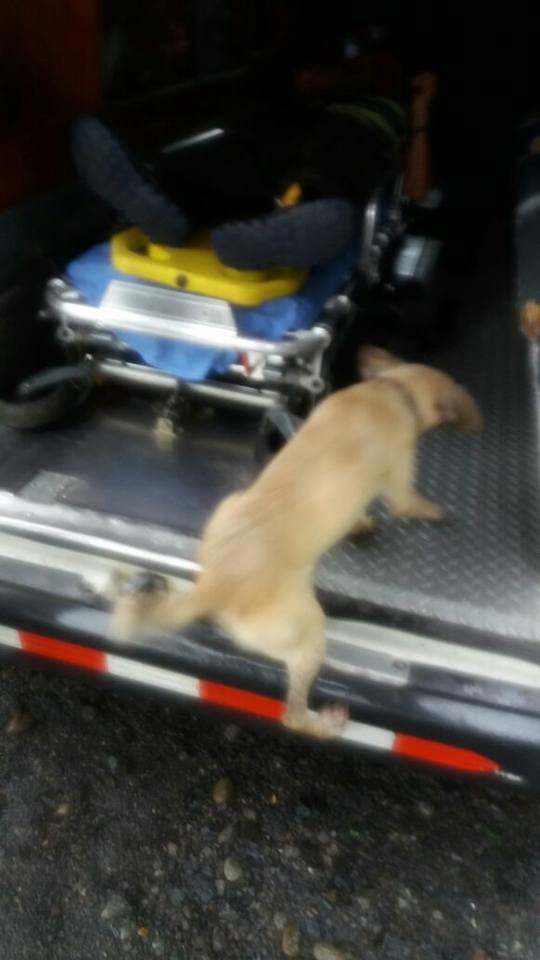 When the ambulance arrived, the officers lifted the man into the vehicle… And of course the little dog jumped in too. She jumped on top of the medical bed and leaned on his chest. The paramedic in charge allowed it to happen, but then they had to take her out, as dogs were not allowed to be transported inside that vehicle.
The dog would have accompanied him to the end but was not allowed to do so.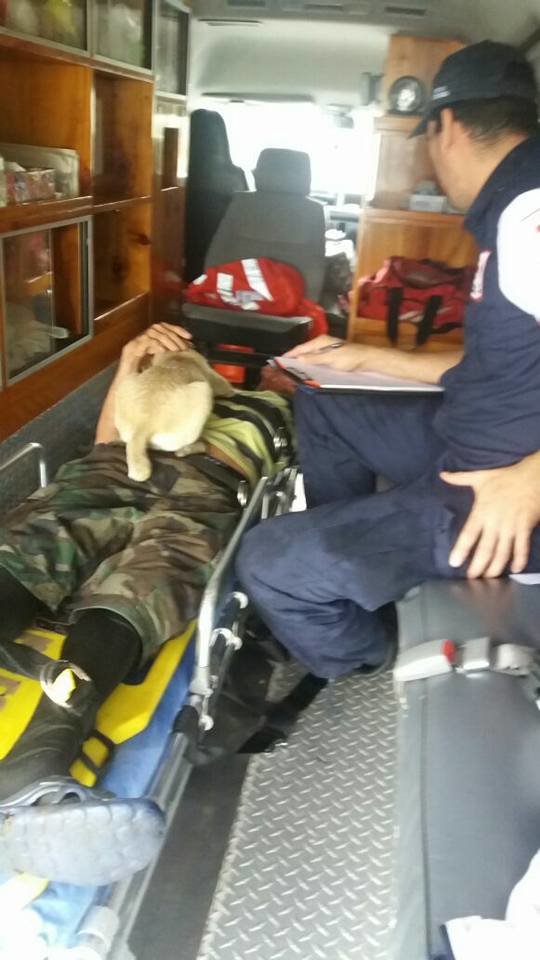 After the man was released from the hospital, Milagro found out where they lived and went to visit them. Their home was the box of a van… These were two very poor friends, who only have each other.
The brave little furry girl's name is Chiquita, but her heart is enormous.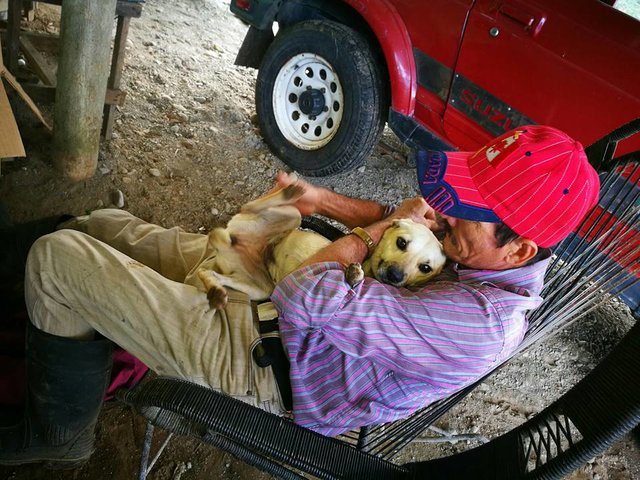 Milagro decided to do something to help, and will take Chiquita to the clinic where she works to get her vaccinated and cleaned up, as she practically lives on the street. They will also do the relevant blood tests to make sure she is in good health.
"I think it's very important that people learn about these kinds of stories, so that they become more aware not only of how much animals suffer, but how good they are. They are often helpless, have a big heart and sometimes require our help. This should not be overlooked," said Milagro.
They only have each other but that is enough for them.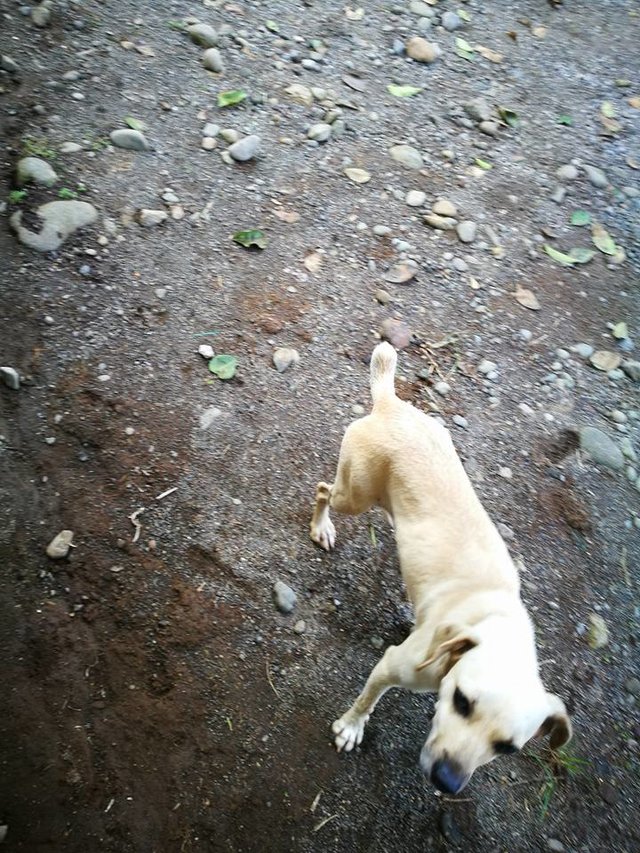 She is absolutely right. It's a good thing that Chiquita's path was crossed by two kind people who were interested enough in her concern and got to the bottom of the matter to help both her and her owner.
Doggies are the noblest and purest of beings. It breaks our hearts that both the good man and the little furry girl do not have a decent roof to call home. Hopefully, the fact that this story has reached so many corners of the world will help them to receive all the help they deserve.
Animals are truly wonderful and can save our lives on many occasions. We don't deserve dogs!