A little over a year ago, the sad life of a little disabled dog named Bandit, took a totally unexpected turn, after having suffered so much rejection and suffering.
The poor little black dog with the sweetest look in the world had been confined to a wheelchair since 2014. Fortunately, from that moment on, he became part of the rescued dogs of the Gwinnett Jail Dogs Program.
A bad reaction to a heartworm treatment left the puppy paralyzed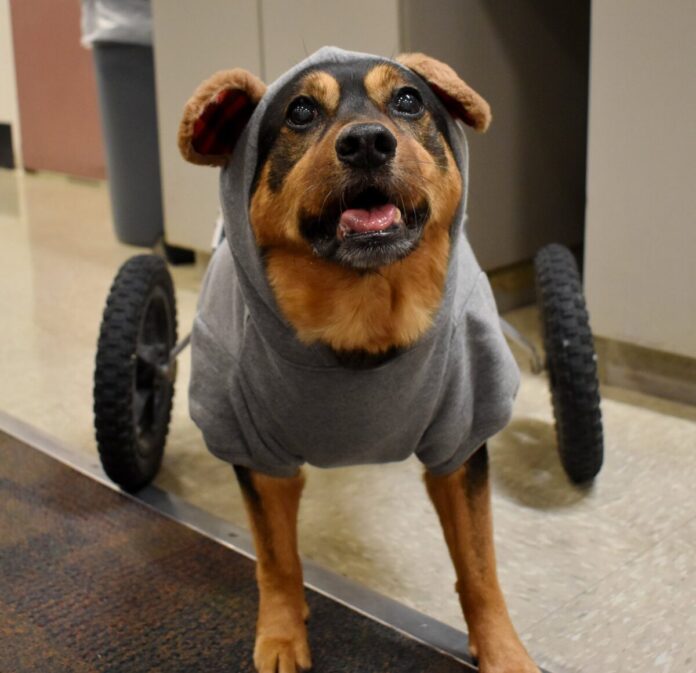 But despite his physical limitations, Bandit showed everyone the true meaning of love, hope and not giving up.
As if his unfortunate disability due to a misfortune of fate wasn't enough, the poor little dog had a history of rejections to his credit after being returned by 4 families who offered him love, and then grew tired of him.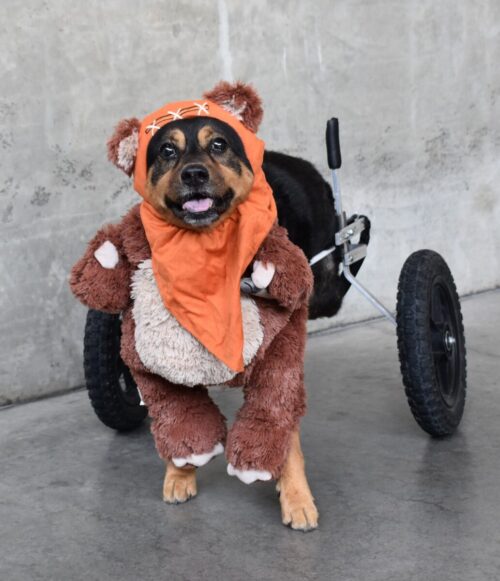 As he required special care, no family was responsible and compassionate enough and ended up leaving him to his fate, as well as heartbroken into a thousand pieces.
However, Bandit decided to cling to life with all his might. Until 2020, when fate rewarded him after a heroic journey of struggle and perseverance by sending him the perfect owner he so desperately needed.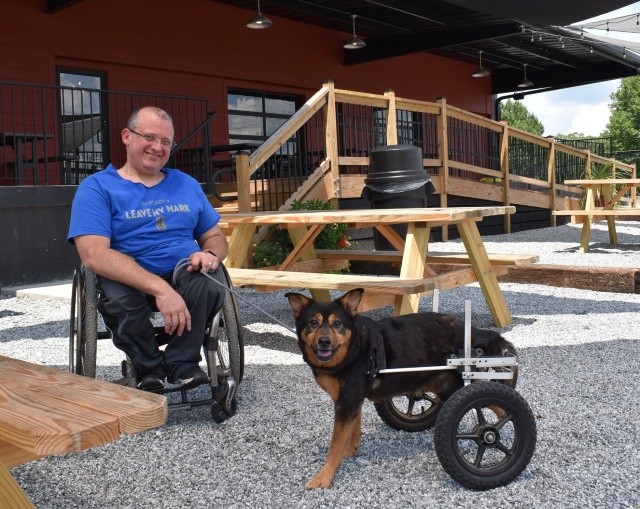 Bandit was adopted by Sue and Darrel Rider. It was as if everything had aligned for them to stay together forever. It turns out that Darrel being paralyzed from the waist down, like Bandit uses a wheelchair.
Darrel and Bandit fell in love immediately and knew they were fated.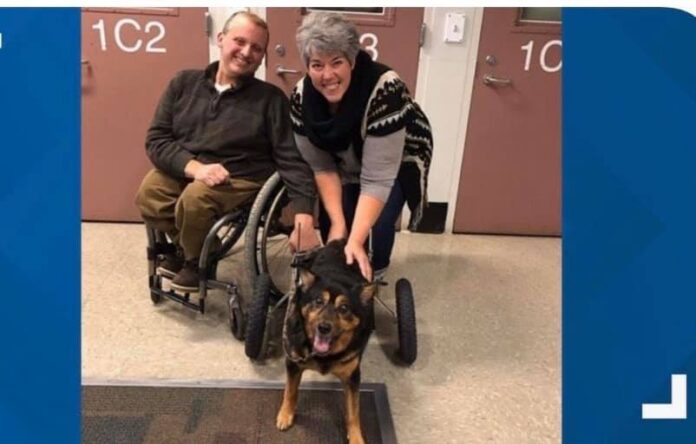 The day Bandit finally said goodbye to all his caregivers left mixed feelings in everyone who loved him so much.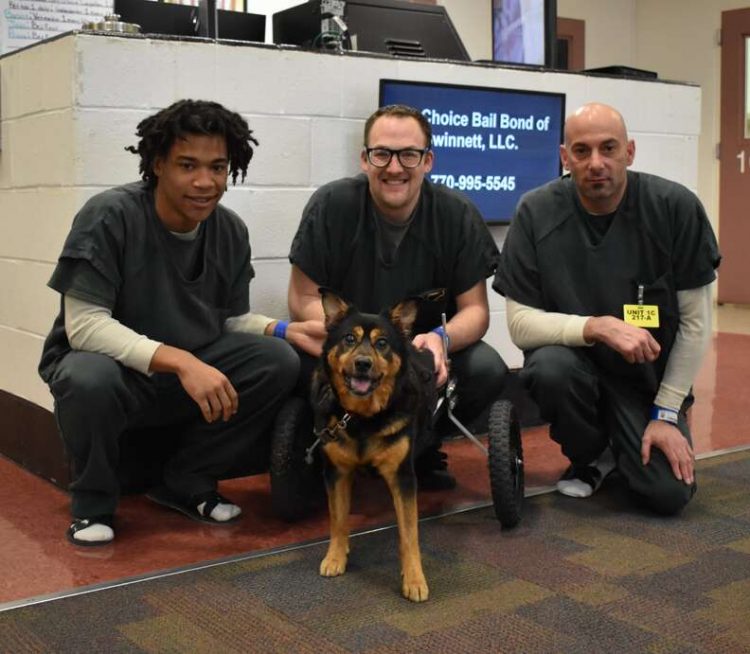 Once home, Darrel and Bandit created an indestructible bond, as the two felt absolutely at one with each other, understood each other's needs and limitations, and had each other for everything.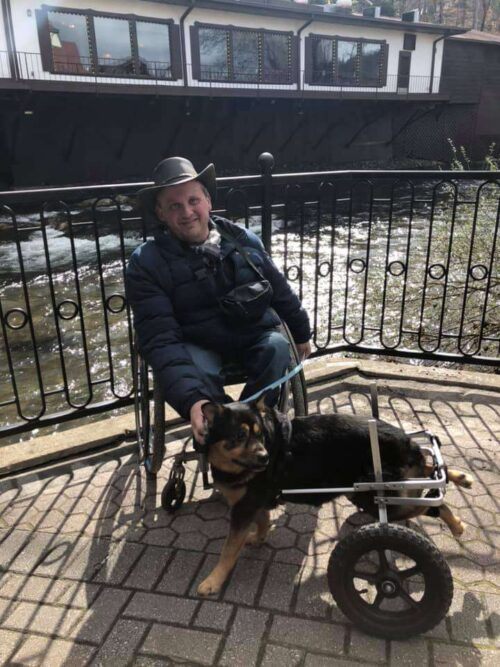 It was truly heartwarming to see them out for walks, both in their wheelchairs, as unconditional companions, through thick and thin, through joy and pain….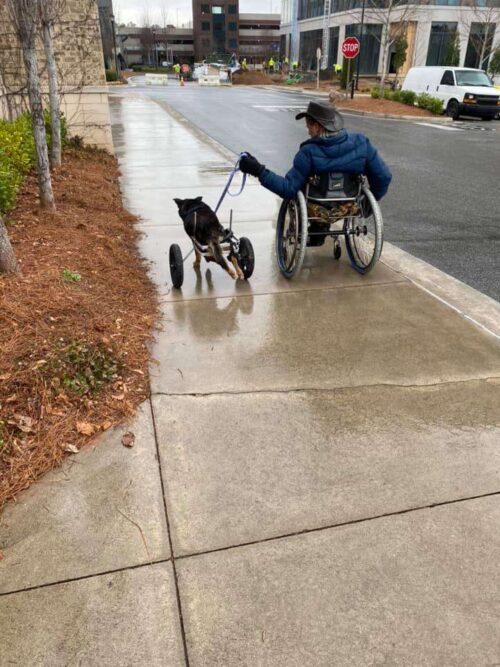 At last, Bandit was experiencing what it was like to feel truly loved, to be treated with such dignity and respect as if he were just another member of the family in need of attention and care. To the point where he thought he didn't deserve so much.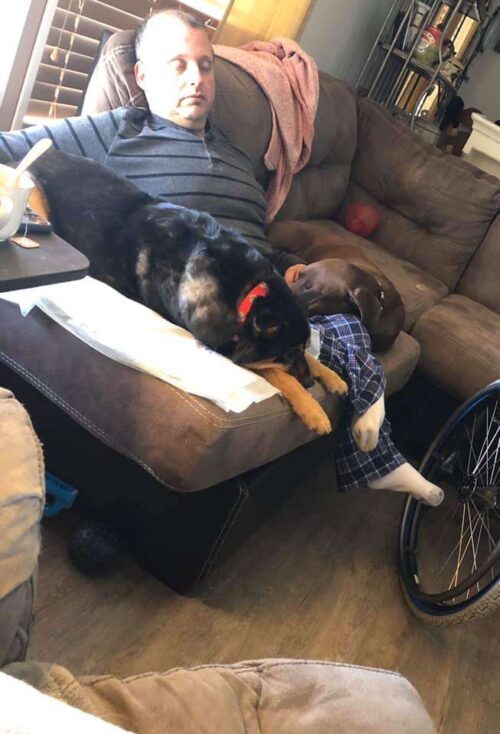 But, sadly, just when nothing could get better, Bandit suddenly took a turn for the worse. And in March 2021, he crossed the rainbow bridge after just over a year, a time in which he could not have been happier.
With an emotional message, his family shared the sad news of his departure on Facebook:
"Today we would like to celebrate Bandit's life. We know many of you have followed him through the Gwinnett jail dog program and continued after. As of yesterday, Bandit will no longer need his wheelchair to get around and will be free to mark his territory wherever he sees fit. Bandit has made such a huge impact on our lives in such a short time. Bandit we love you and will miss you. Be free and run."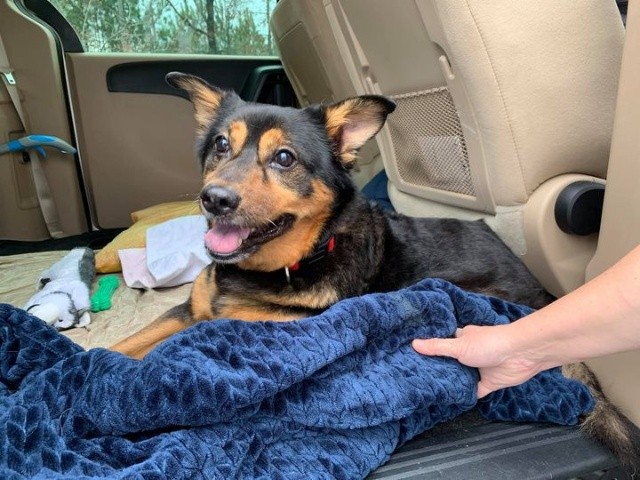 They then detailed that Bandit developed a tumor in his bladder, which was impossible to operate on. And after a few weeks, he departed to doggie heaven in the arms of his beloved owner, who was left with an indescribable emptiness, struggling to understand why life did not allow him more years of happiness by his side.
While we are saddened that Darell lost his little life companion who became so inseparable, we are happy to know that he did not lack love in his last moments. May his story continue to touch hearts as it has so far – fly high, little Bandit!