A little dog has become a warrior after overcoming a life of pain and horror that left her with severe scars.
Lilac is the name of the brave little dog, a furry little dog that was rescued in Atlanta, Georgia when she was hiding under a car.
Her injuries indicated that she was attacked by other dogs, but also by some people who added pain to her life.
The dog is enjoying a second chance, all she wants is to give and receive lots of love.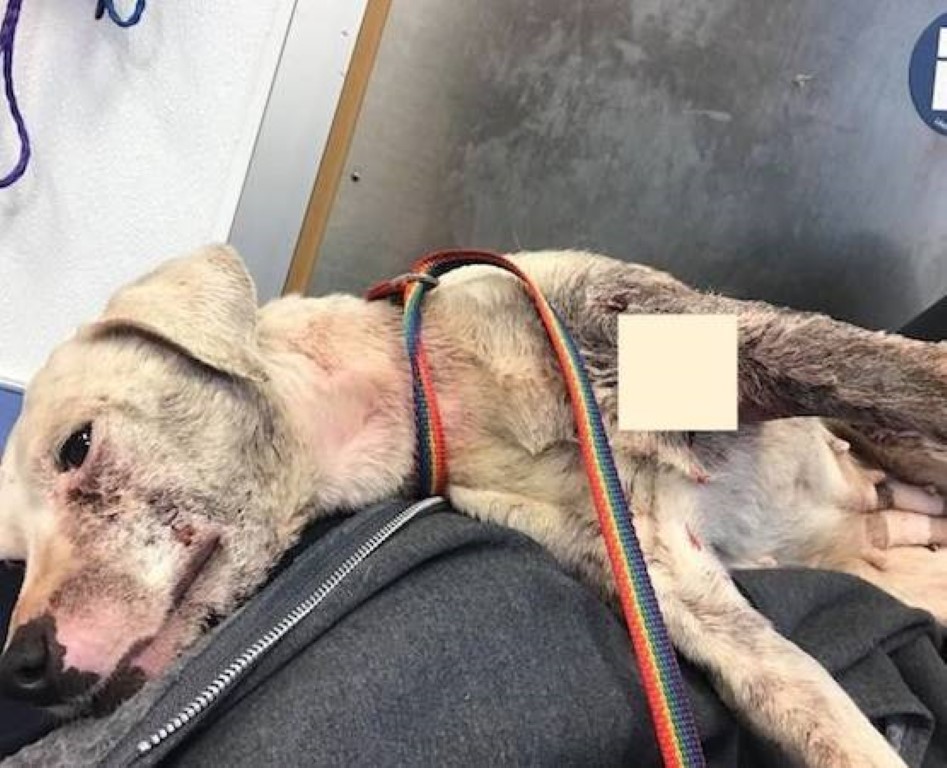 Although she was very hurt and had not met the right people, the dog was very responsive when her rescuers approached her.
She crawled under the car to meet them. It was as if she recognized that this time she was in the right hands.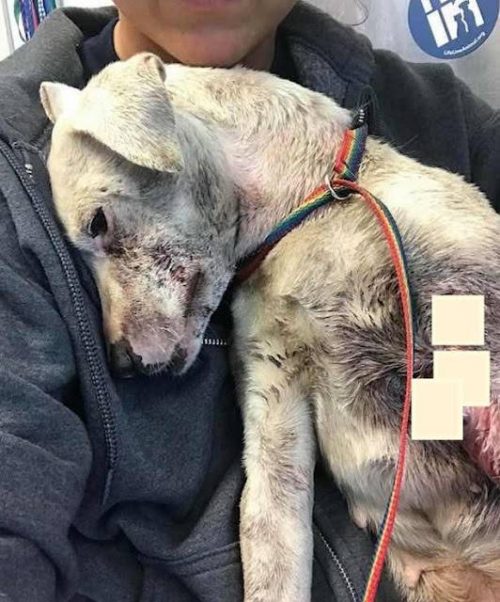 Second Chance Rescue NYC Dogs volunteers transported the dog to the veterinary clinic where she received emergency care. Examination revealed that she had severe injuries to her paws and a broken jaw.
She also had some injuries to her stomach, she may have been beaten. Fortunately, she was rescued in time and now had a big battle to win.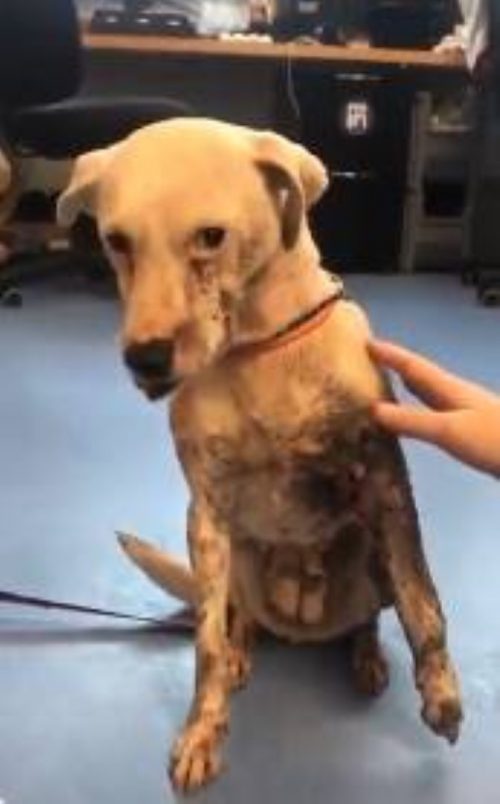 Despite her injuries, the little dog kept wagging her tail every time someone gave her attention. It was her way of saying thank you and showing that she would fight for her life.
The first days after her rescue were not easy, she had many ups and downs, but her rescuers did everything to save her. Sweet Lilac proved to be quite a warrior and surprised everyone with her fighting ability.
"There is a way to go by her side and she has a lot of willpower. There is something special about this little survivor. She is so sweet and beautiful," said Second Chance Rescue NYC Dogs.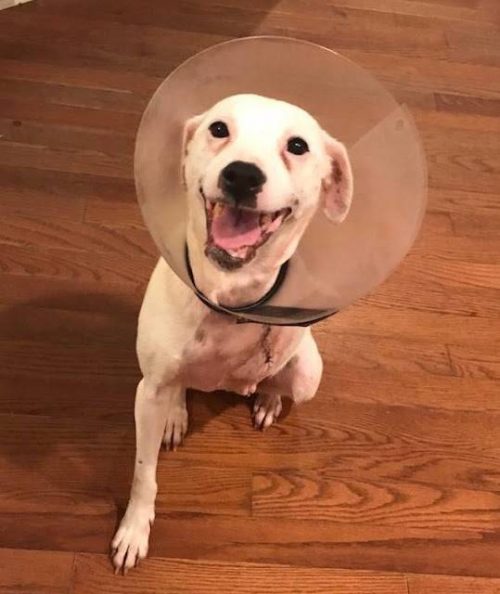 From the very first moment the little dog made it clear that she was an adorable ball of fur who just wanted to love and be loved.
She sweetly snuggled into the arms of her rescuers as they comforted her. The rescue group commented on the matter:
"She is the type of dog that requires you to take a deep breath, sit and acknowledge the connection they may have with each other.
She has been through a life of sadness and terror, but she still wants to love, and be loved and connect emotionally with someone."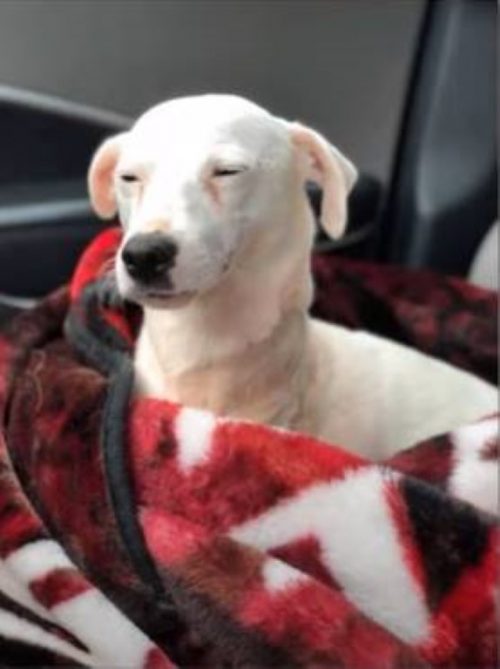 Lilac faced quite a battle, after lengthy treatment veterinarians were unable to save one of her paws.
However, she responded successfully to surgery and began a new process of adaptation, she only has three paws, but that doesn't limit her from having a normal life like any other puppy.
Thanks to the outpouring of love she received from her caregivers, Lilac is a happy dog who is now enjoying a new opportunity.
"She had to fight for a long time to get to where she is now. She may have lost a paw, but she has a family the size of the universe.
She is being showered with love from those at the hospital and around the world. We are deeply touched by the outpouring of love and support for Lilac."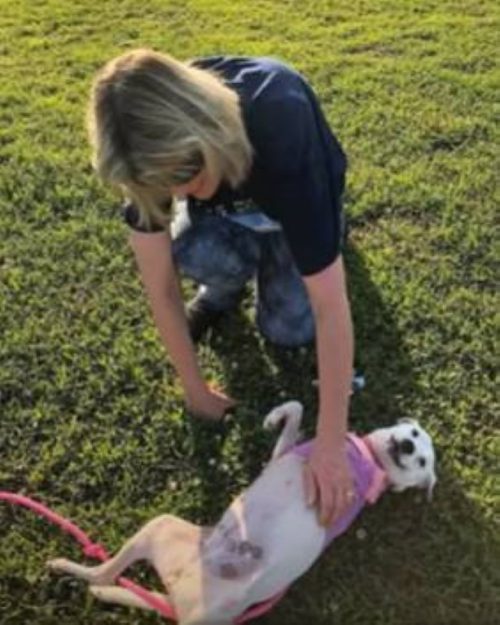 Puppies are part of those earthly angels who without earning their wings are true little angels who come into our lives to show us true love. A rescued puppy is one of the most loyal and happy beings we can know.
We are grateful to those who dedicate themselves to saving lives and giving them a new opportunity. Seeing them smile and with the sweetest and most genuine look is the best gift for those of us who love animals.
Doggies express the purest feelings. Rescue one and behold the cutest eyes in the world: those of gratitude.