The life of a little dog changed completely thanks to the infinite love of a young woman who decided to give her a new and better opportunity.
Marianna is the name of the young girl who, without strange postures or deceptive appearances, did everything possible to transform the life of a little dog, who for a long time lay on the street alone, helpless and begging for a gesture of love.
Furless dog achieves incredible transformation after being rescued.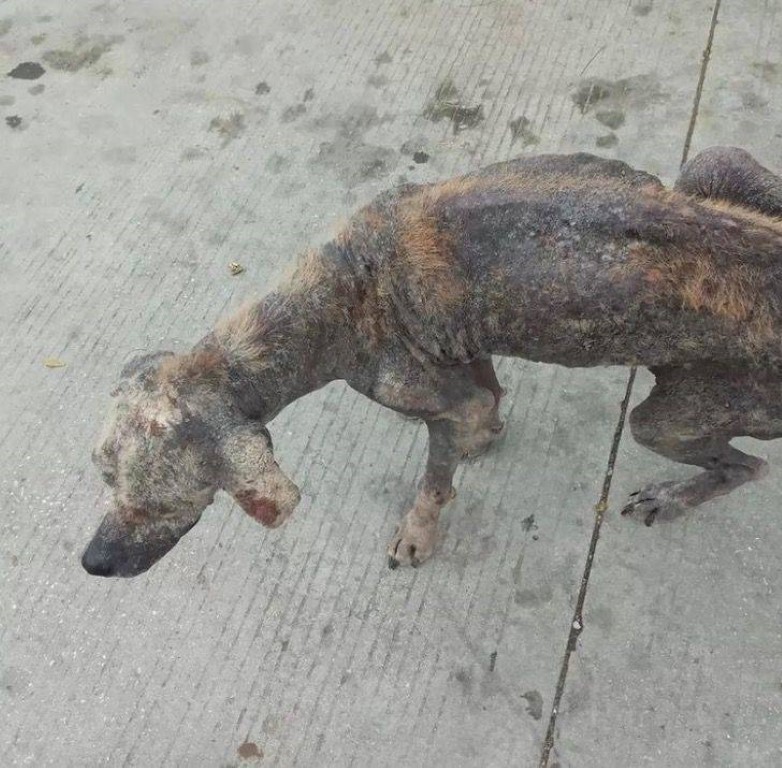 Unfortunately, life for many furry strays is full of desolation, many go unnoticed before the agitated gaze of man who, in his world, ignores that animals also suffer and feel and only want to love and be loved.
Fortunately, although we are in an increasingly agitated world, we come across stories that restore our faith in humanity, and this is one of them.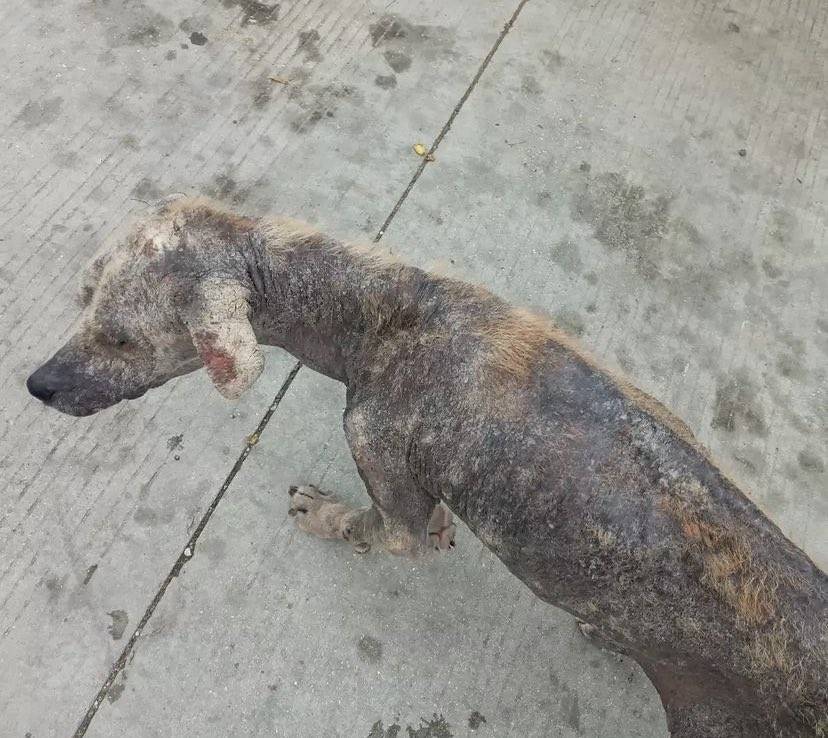 When Marianna saw the dog, she looked like a lump of skin and bones, her situation was a reflection of years of abuse and neglect. The dog was wandering the streets of Boyacá, Colombia, when the young woman decided to rescue her.
The helpless dog was in a delicate state of health, her skin was badly damaged and she suffered from parasitic dermatitis caused by fungi and bacteria. She required a treatment with antibiotics to speed up her recovery.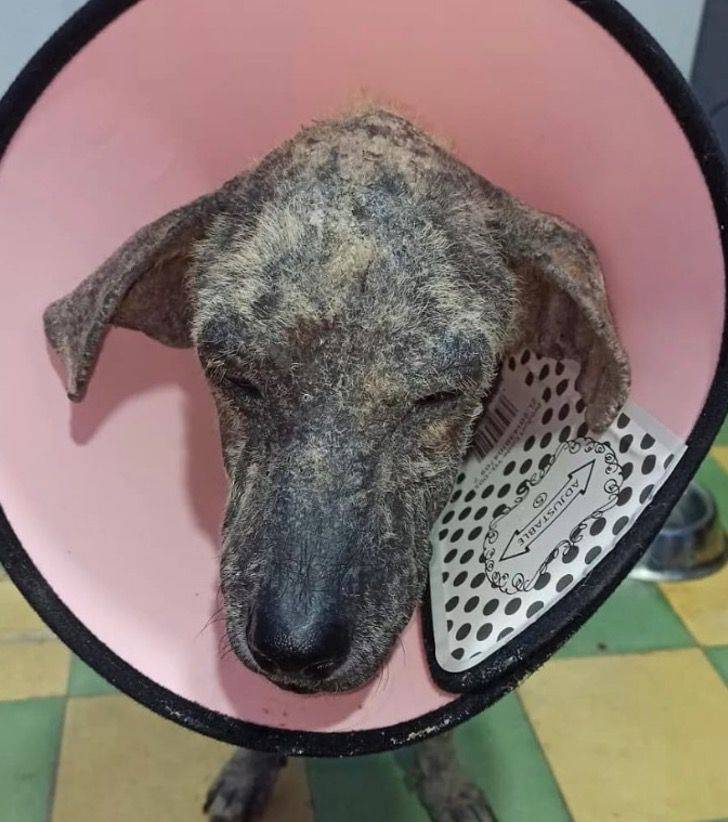 Fortunately, this time she had the best company, a young woman who saw in the dog not only a pet but also a being thirsty for attention and love. The young woman complied with the treatment to the letter, she also complemented it with antiseptic soaps and special creams that helped her to control the lessons.
The sweet little dog received the name of Flor, little by little her fur was healing, and best of all, that sad look was now a thing of the past.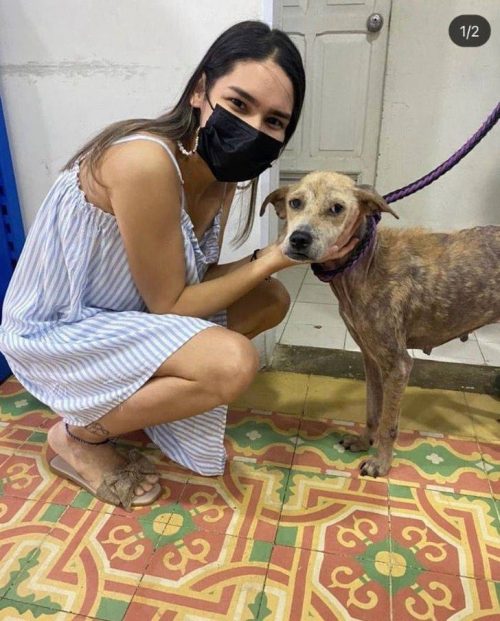 Little Flor was thrilled to have someone by her side who really cared about her, after all, this may very well have been the first social, sincere and loving contact she had received in a long time.
Marianna took care of the dog and welcomed her into her home where she watched over her recovery. Excited by the results that the new member of her family was having, she shared some pictures on social networks.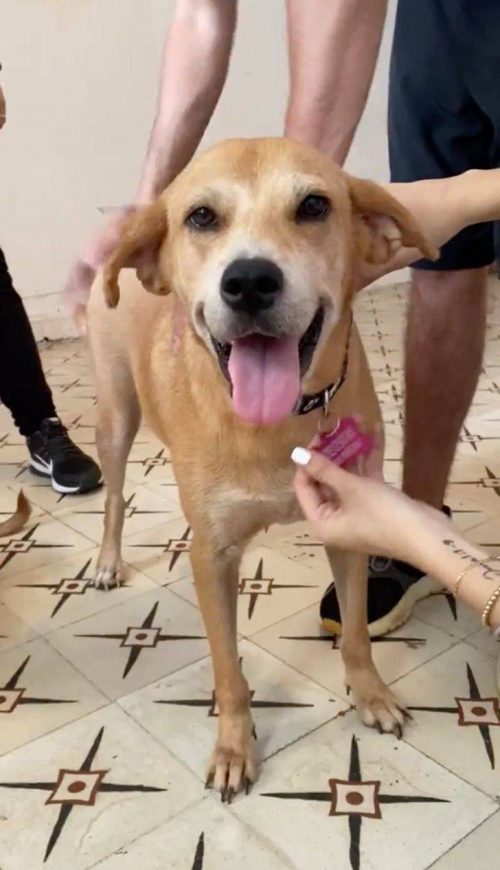 The before and after change of the dog is really impressive, to celebrate her incredible transformation, Marianna made a small tribute to her by publishing some photos of the process of the little canine angel who came to add love to her life.
She also wrote some excerpts from Marc Anthony, to express how much she loves her new great friend. The young lady commented on the matter:
"I found a flower one day on the road that appeared wilted and leafless. It recovered the color it had lost because it found a caregiver to water it. I put a little bit of love in it, I sheltered it in my soul. Today I am the owner of that flower and I have promised to take care of it, so that no one steals its color, so that it never leaves".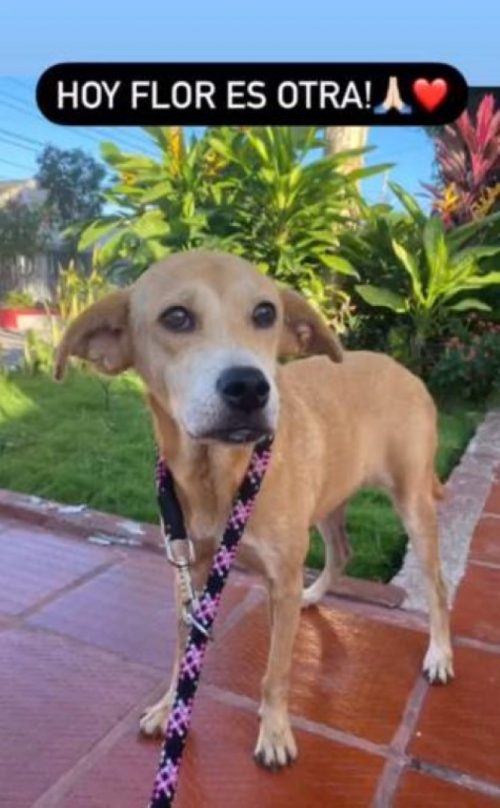 Remembering the song of the Puerto Rican, Marianna made an emotional tribute to the sweet little dog that never gave up. A flower that managed to bloom thanks to the patience and love of her adoptive mother.
It didn't take long for the story of this brave little furry dog to go viral, so the young woman thanked everyone who came forward with words of encouragement and gushes of love for such a sweet being. Finally, she wrote:
"Your story is a song, my Flower. And just in case, yes, hahaha her name is Flor. Thank you all for your precious little messages. May life and God return your good wishes and blessings to all of you. Flor besides being a love is a character".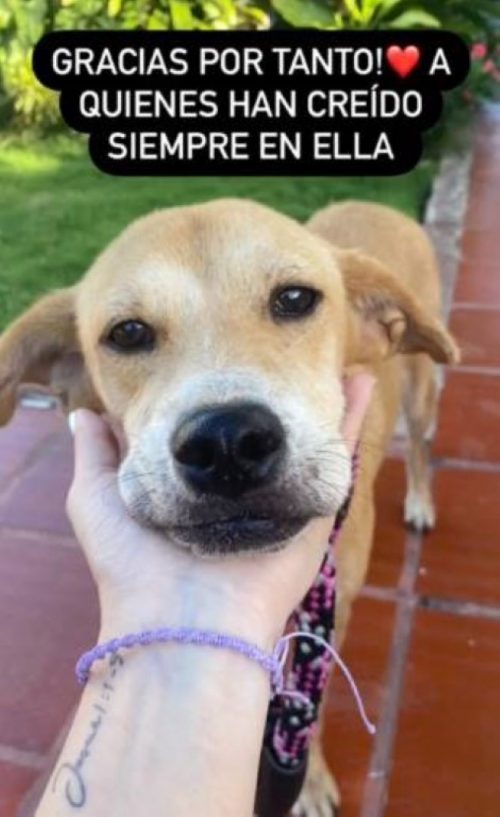 We firmly believe that love can transform the world, especially the world of a vulnerable furry who only wants to love and be loved.