The pandemic has changed the lives of all creatures on the planet, as even animals are now at risk of infection. Due to this situation, a group of rescuers decided to do a dangerous feat to free a group of burly orangutans on the island of Borneo in Indonesia.
A total of 10 creatures were part of this journey.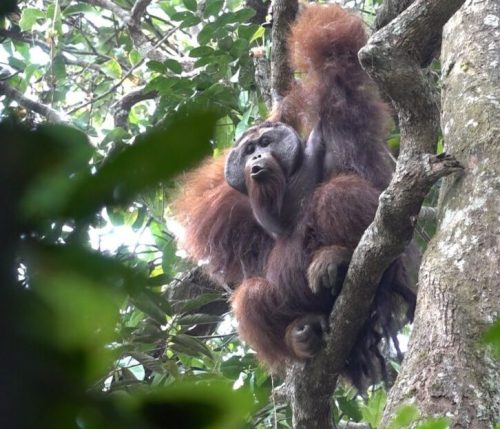 The news was released a few weeks ago by Jamartin Sihite, director of the Borneo Orangutan Survival Foundation (BOSF), who explained that the animals were kept in captivity after the possibility of catching COVID-19 during release.
But these specimens have seen freedom again.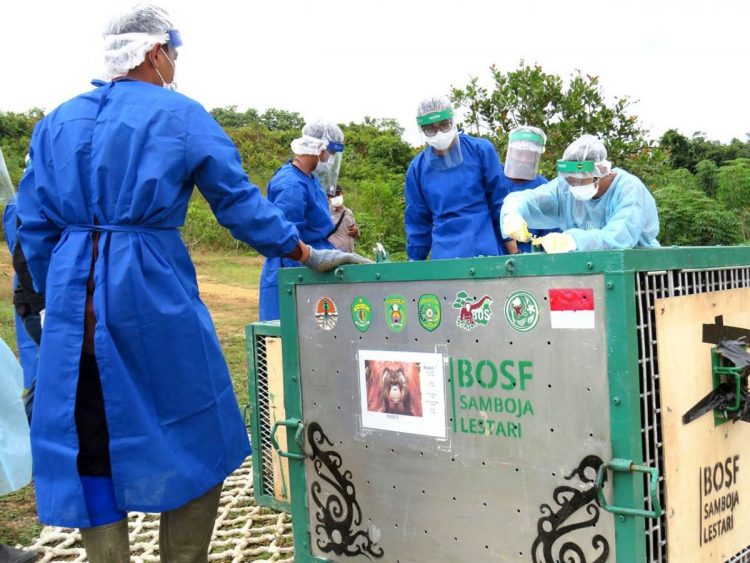 In fact the affair did not take place in the traditional way, via the usual long sea voyage, but instead the primates flew over the skies.
Since orangutans share 97% of their DNA with humans, it was too risky for wildlife protectionists to practice the release in the traditional way.
No one wanted the creatures to become infected.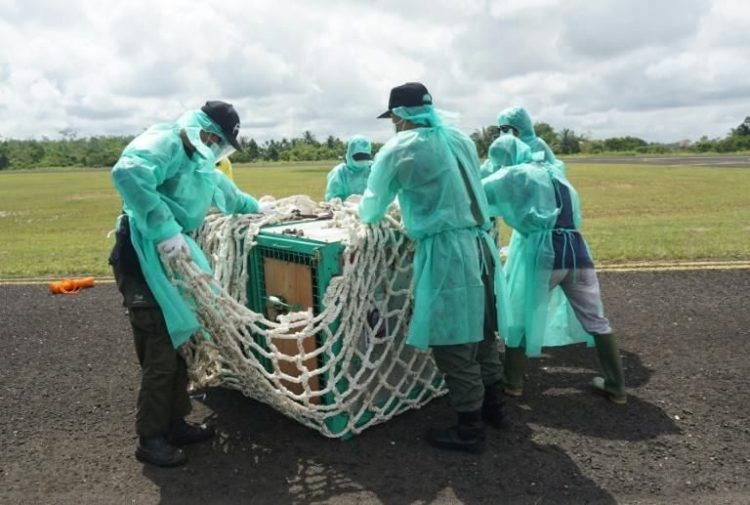 The orangutans were released on February 23.
"For a whole year, we were unable to release orangutans into their habitats because of the pandemic. We have applied a strict health protocol and planned implementation plans. In the case of an orangutan infection. The use of a helicopter helps reduce the risk of spreading COVID-19″, Sihite explained.
The creatures traveled in specialized cages and were kept sedated during the transfer. Despite the measures, there was a tense moment in the air when one of the orangutans forced a bar of its cage, however, the helicopter was able to land safely and in the established territory.
Moment of release.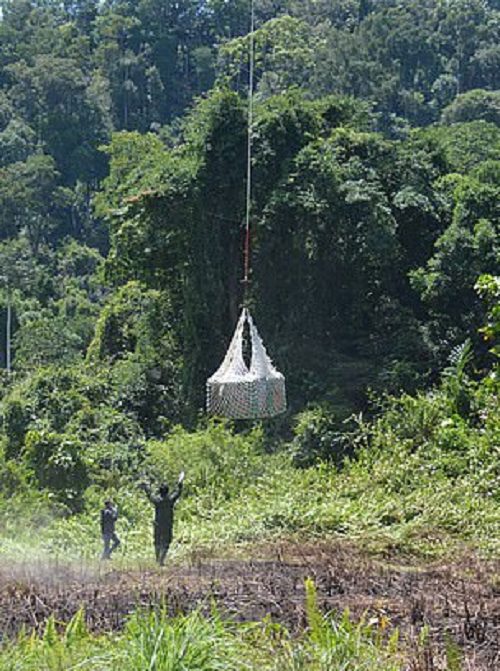 Once on the ground, the orangutans were transferred by boat by river to a protected forest area in Bukit Batikap, located in Central Kalimantan province.
This release had been postponed due to the threat of COVID-19.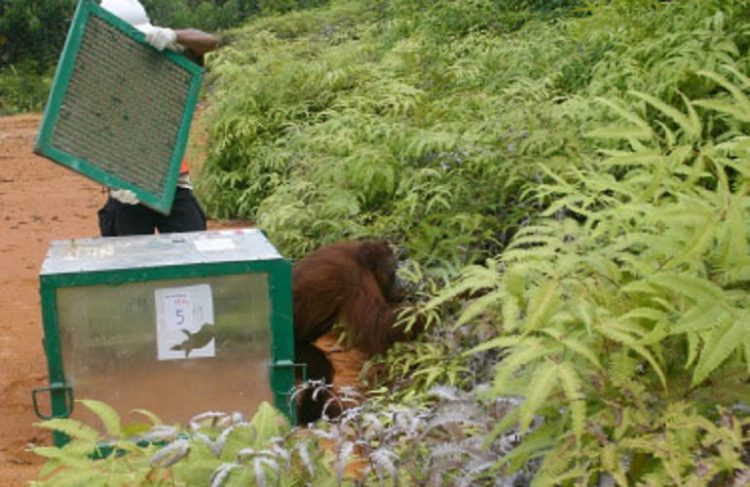 Poaching and loss of their natural habitat decimated the orangutan population in Indonesia, so no one wants to know that they are infected with the virus.
"If an orangutan shows signs of difficulty breathing, it is possible that it has been infected with COVID-19. And if any staff member tests positive… we will try to trace which orangutans have been in contact with them," explains Vivi Dwi Santi, a veterinarian working with the Foundation.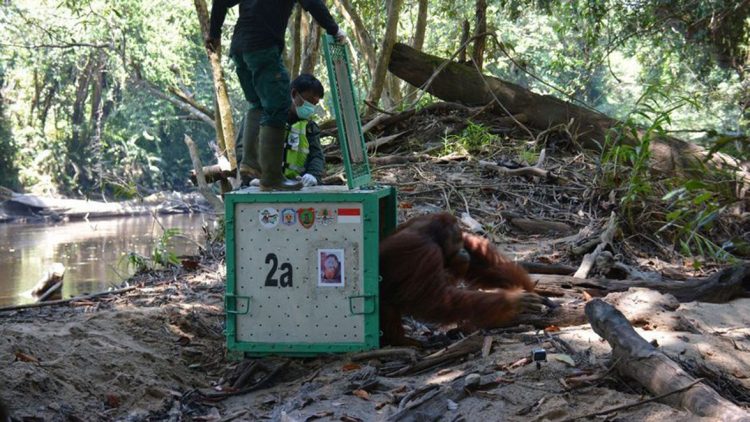 Although this transfer meant a major physical and economic effort, the protectionists are happy because at the end of the day the ten orangutans were free in their natural habitat. While the world is in the midst of a pandemic, these people never tire of working to save and preserve wildlife.
These guys are running free in the place they were never meant to be, share the news of this operation by thanking all the staff involved.