Life for a pair of kittens changed completely after a group of Samaritans spotted them hiding in the bushes. At just a few days old, they were abandoned near a busy street. The two kittens, one orange and the other calico were huddled together at the time of the rescue.
Two kittens rescued from the bushes are now enjoying their new life as indoor cats.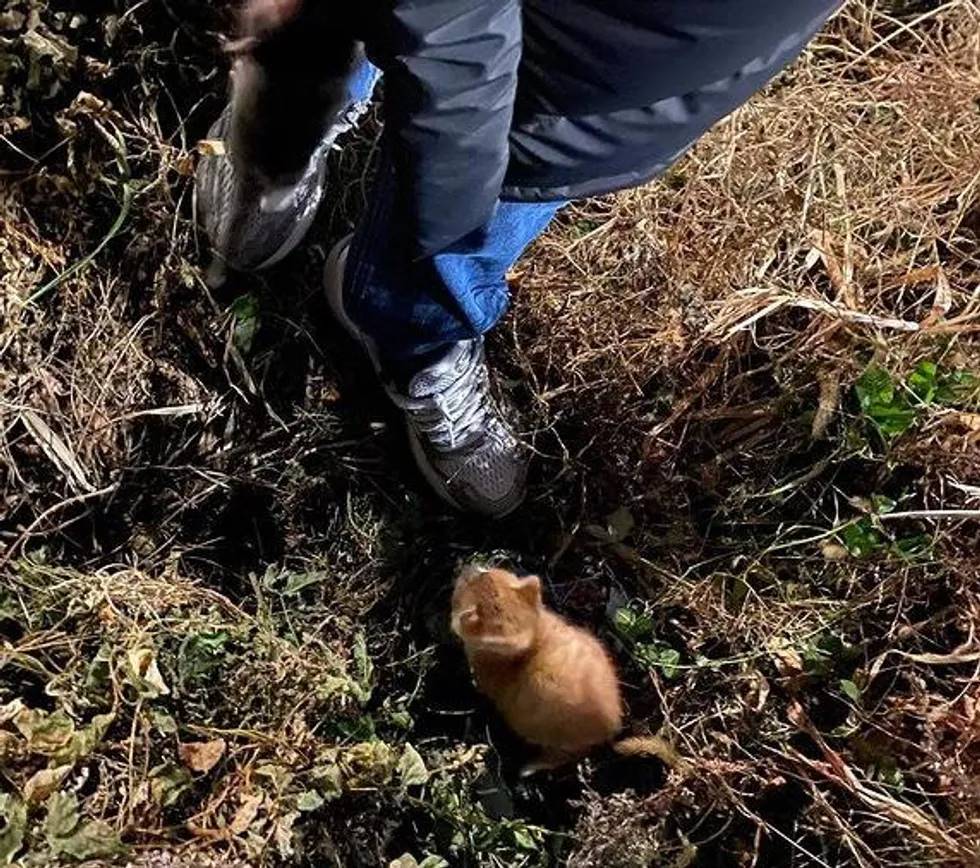 Tiny and very fragile they needed help to survive. A spokesperson for the rescue group Kitts november, shared on their networks:
"I found them in the grass and bushes by the side of the road. There was food that someone had left there, but the kittens were too small to eat it."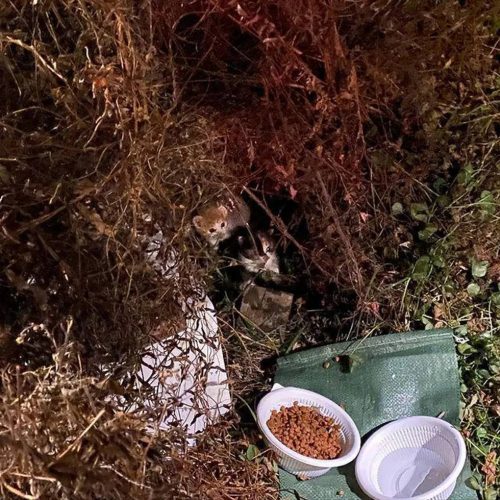 It was enough for the little furry ones to recognize the presence of their rescuers for them to emerge from the bushes and tenderly walk to those who had undoubtedly become their angels.
The little calico tried to climb up the legs of one of his rescuers, tenderly clinging to her, it was as if he was ready to go home.
The kittens were named Max (orange), Blue (calico).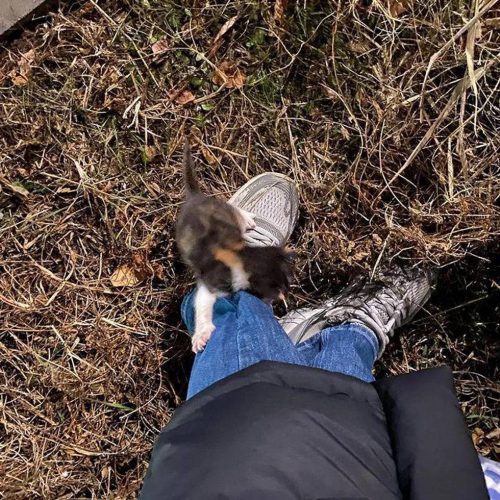 Although the rescue team waited for a while with the intention that the mother of the kittens would return, there was no sign of her. Sadly, they had been abandoned by some heartless person, and the food on the ground was irrefutable proof.
The good Samaritans took the kittens and moved them to the home of one of the kittens, cleaned them up, and gave him kitten formula to help them regain their strength.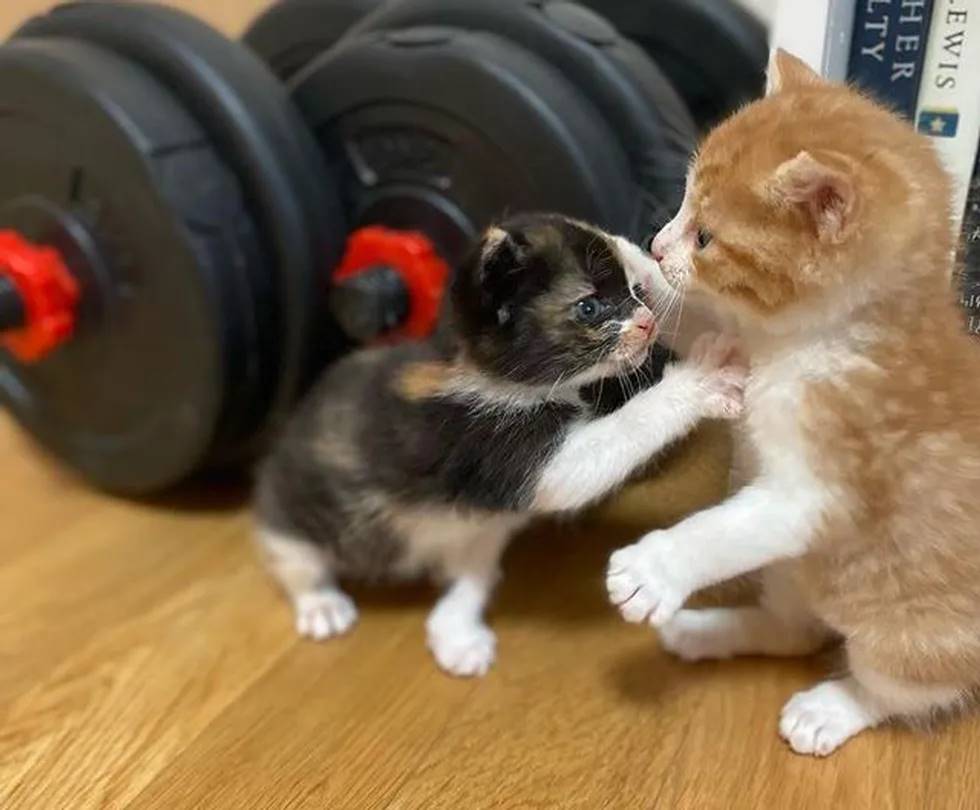 Being so small they needed to be bottle fed, with a lot of patience they fed them, in a matter of minutes they devoured the food.
"It was so cold I couldn't leave the kittens outside to fend for themselves," commented one of the rescuers.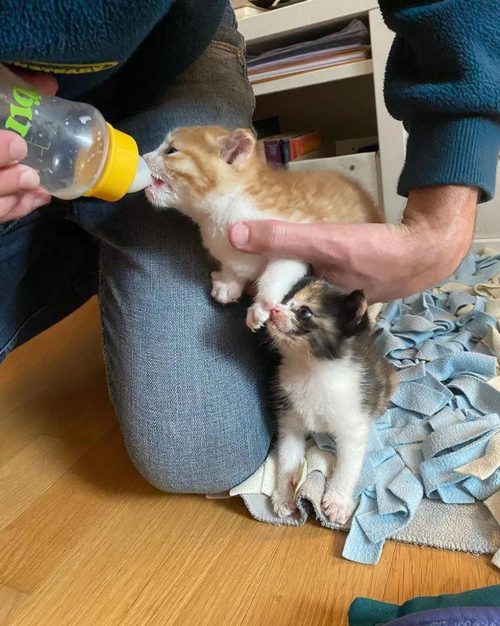 The first night after their rescue, the kittens not only slept with full tummies but in a warm, comfortable bed that made them feel much safer. Without a doubt, they made up for lost sleep and their lives were changing for the better.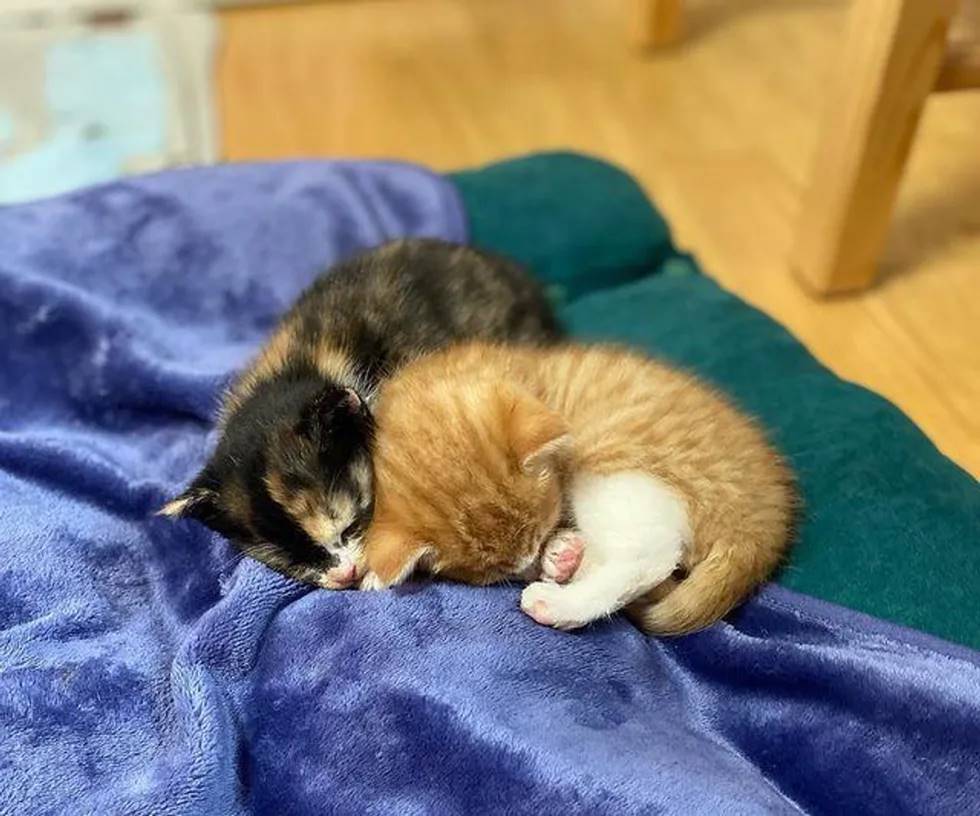 The two furballs adapted perfectly to being indoor kittens, they love discovering every corner of the house and have become great accomplices in adorable shenanigans.
"Max is a little bigger than his sister and has adorable pink ears. Blue is very affectionate and keeps trying to climb up our legs," noted his caregiver.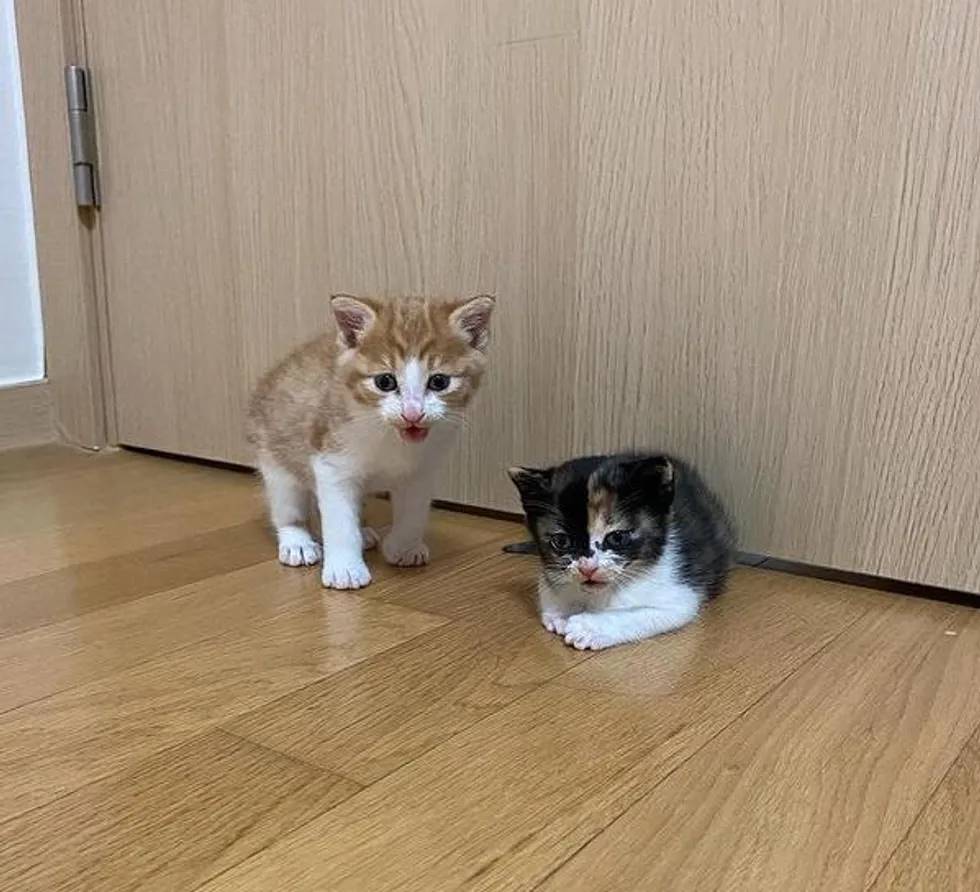 Both furries enjoy being brushed with a toothbrush, they also like to follow their new favorite people around the house. They always want attention and lots of cuddles.
Both Max and Blue are two completely healthy kittens, they have received their clean bill of health at their first vet appointment. They continue to grow by leaps and bounds and enjoy their new lives surrounded by love.
"Blue loves to snuggle in my arms. She is very charming and cuddly. Max will become a sweet potato after he eats everything he can fit in his tummy," noted his caregiver.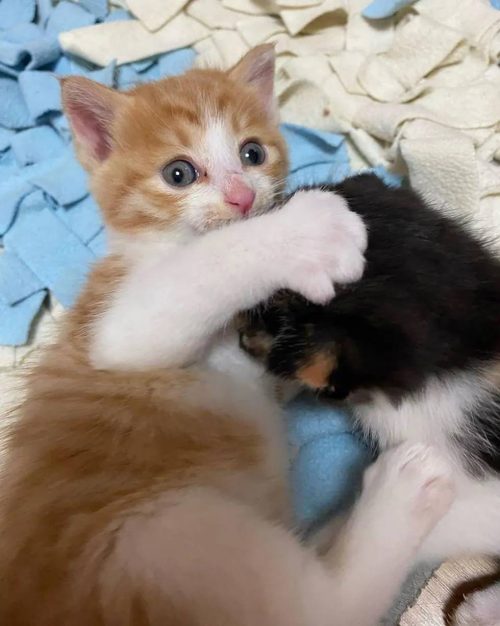 The two kittens continue to be inseparable, each has made his or her personality apparent.
While Blue is more cautious, she always gives in to her brother's invitation to play, who is much more mischievous and encourages her sister to explore the space they inhabit. They play, chase each other around the house and snuggle together when they need a break.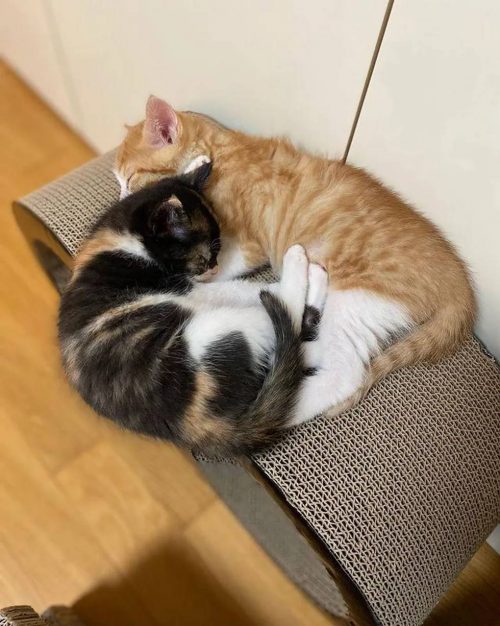 They have become two adorable balls of fur that with their mischief and infinite tenderness infect with energy those who contemplate them being so happy. They love their new life as indoor cats far from the wild world they once belonged to.
We love to know that their lives had the happy ending they deserve and that there are more of us good people to keep betting for a world where all animals are respected and loved.