During a hike in early January, on the side of the Sucker River near Lake Superior, a 3-year-old Golden Retriver named Kenya saw something unusual and began barking.
Her owner Kerrie Burns, realizing what Kenia was doing, went to check it out. As she approached she saw a bald eagle on the ground. Along with her friend Pam Weber, they approached and realized the eagle could not fly. Burns told the media that Kenya was not trained to chase wild animals, she was only trained to alert.
Unable to fly, the eagle moved by making small hops on the riverbank. As it was getting dark, Burns, Pam and Kenya decided not to try to help the eagle as they might scare it away, and decided to return the next day with help.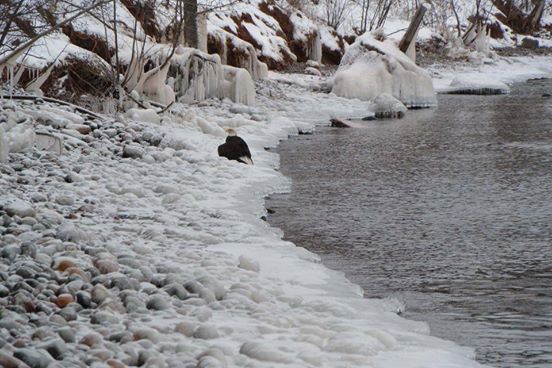 The next day, the eagle's location was a bit of a mystery, but luckily it had left a trail so they were able to find it. ….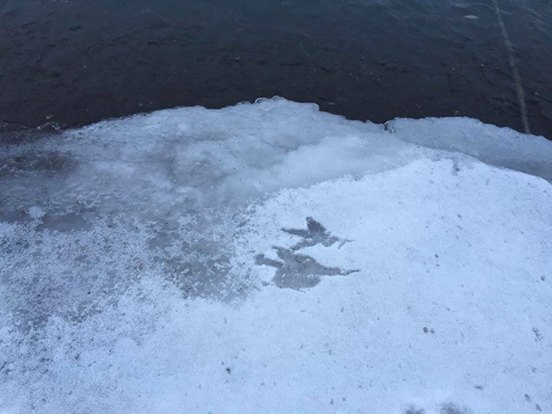 ….And that trail led them right to the eagle's location.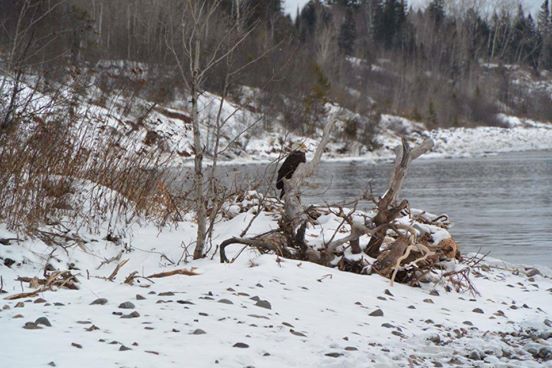 Two men from the Minnesota Department of Natural Resources helped Burns and Pam rescue the poor injured eagle.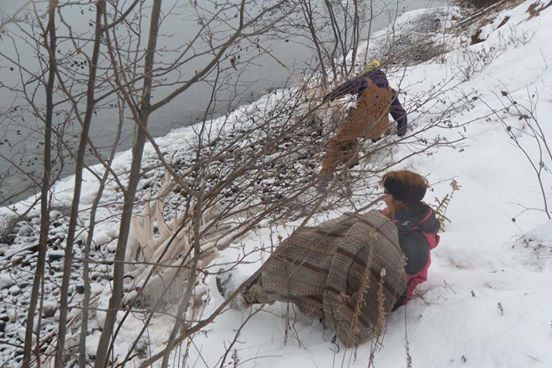 With patience and hard work, the rescue was a success.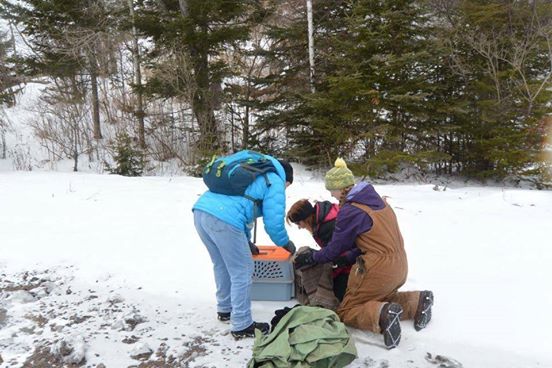 The eagle was taken to Wildwoods Rehab, a rehabilitation facility for wild animals. Peggy Farr, a board member and rehabilitator at Wildwoods, said the eagle was an adult male and was not malnourished. His shoulder was a bit swollen but not fractured and his feathers were frozen and needed to be thawed as soon as possible.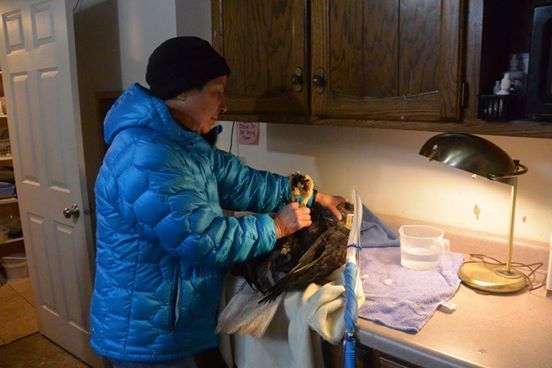 While no one knows how the eagle was injured, Farr has a theory:
"Deer hunting. This is the season where people hunt deer and that causes lead poisoning."
"Lead is a neurotoxin that causes the animals to have respiratory problems, make them clumsy and with that to land can cause them to get hurt. They can also be more easily hit by a car while foraging on the road," he added.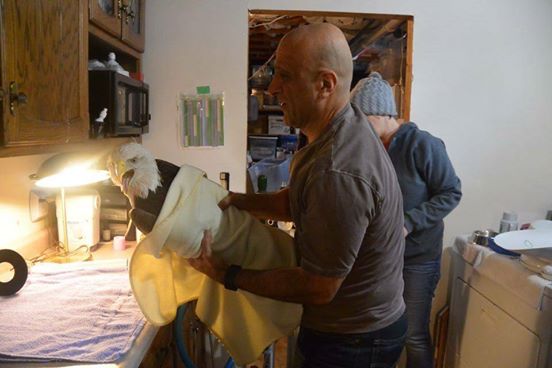 From there the eagle was transferred to The Raptor Center, in St Paul, which is a center specializing in the rehabilitation and medical care of eagles, hawks and owls.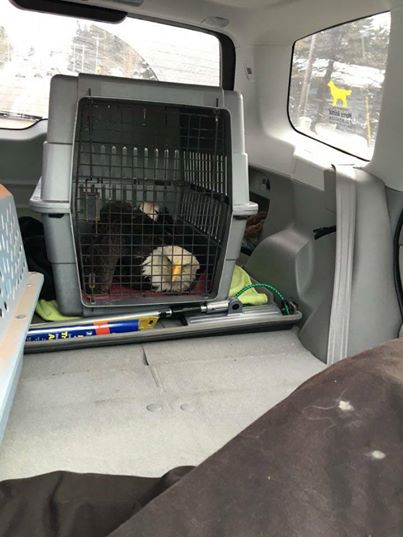 The rehabilitation center confirmed that the eagle had lead poisoning in a Facebook post and also had an injured shoulder. They explained that the animals get lead poisoning when they eat leftover meat from the deer that was shot.
When the deer is shot, when the bullet enters, it leaves traces of lead throughout the deer's body. By eating it, the animal ingests that lead, which enters its circulatory system and begins to cause damage. Fortunately, this eagle was not so poisoned and will soon be released into its natural habitat.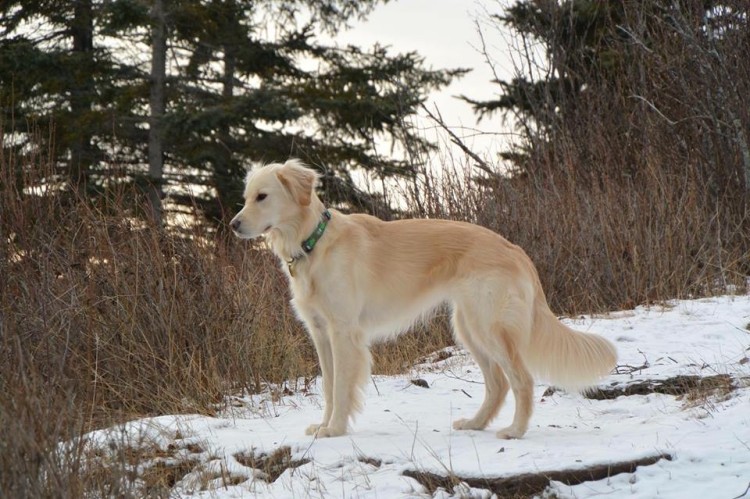 There is no doubt that Kenya is a true heroine. Without her they would not have found the eagle and if not, it would most likely have frozen to death or been eaten by an animal.
Share this beautiful story with all your friends.