On Thursday 17 February the Wildlife Rescue Unit (WRU) of the West Kalimantan Natural Resources Conservation Agency (BKSDA Kalbar) and the Regional Conservation Section (SKW) I Ketapang, Sukadana Resort, together with IAR Indonesia, the Community Forest Management Unit (KPH) and Pulau Kumbang Village Forest Management Institution rescued an injured orangutan in Pebahan Raya Hamlet, Pulau Kumbang Village, Simpang Hilir District, North Kayong Regency.
The adult male orangutan, which is estimated to be around 15 years old, was found with a wound on his left wrist after being caught in a hunter's trap. Despite escaping, the four-metre-long rope snare was still tied tightly and had caused quite severe injuries.
Given the wild nature of the animal and to prevent it being aggressive towards the rescue team, an anaesthetic gun was used to sedate it. From the results of the field examination by the IAR Indonesia medical team, it was known that the wound was quite severe where the rope had entered the flesh and hit the bone.
Seeing its condition, the team decided to bring the orangutan to the wildlife clinic at the IAR Indonesia Rescue and Rehabilitation Centre in Sungai Awan Kiri Village, Ketapang for observation and treatment. The centre is a 6-hour drive from Pulau Kumbang Village.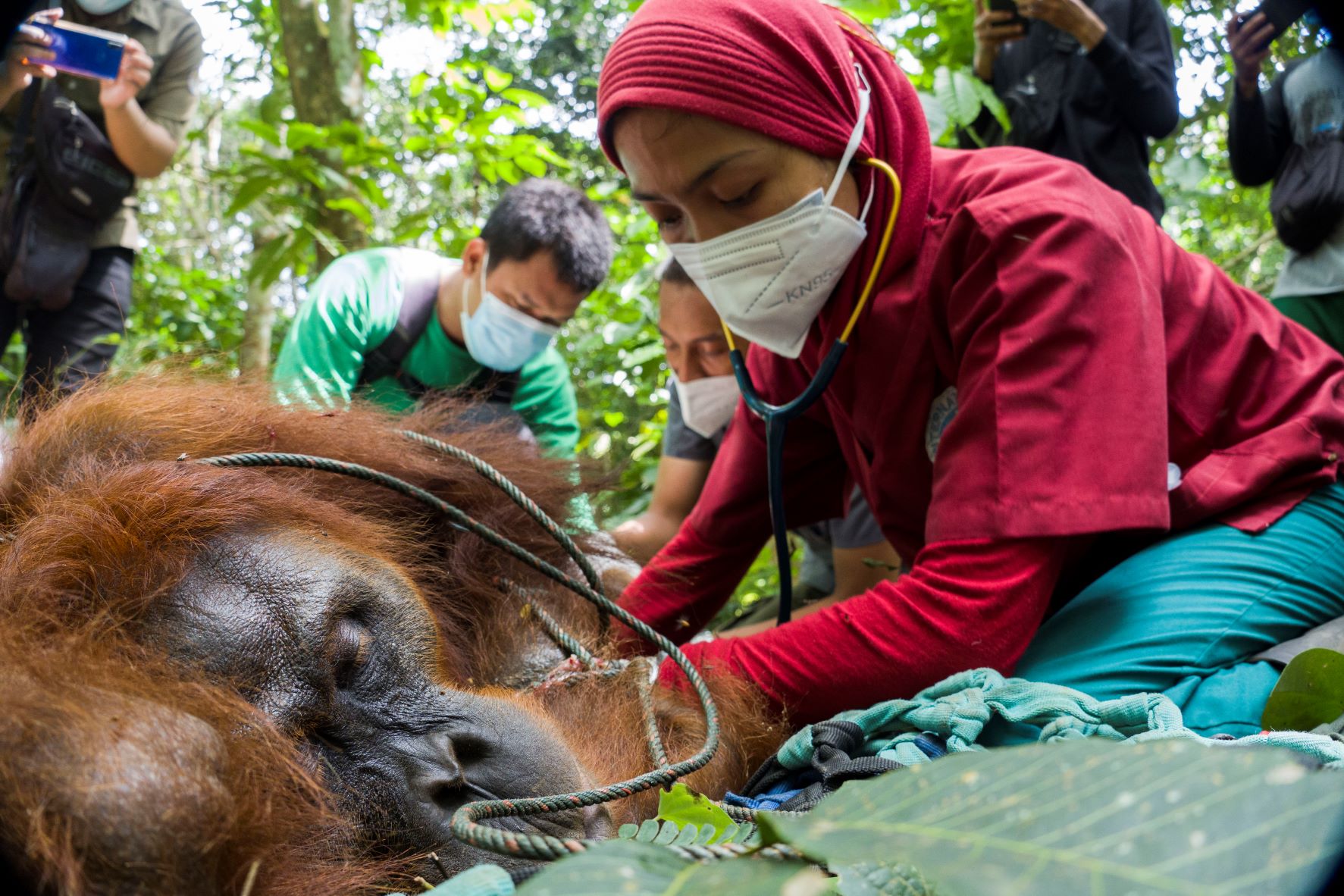 The orangutan was first discovered by the villagers of Pulau Kumbang who were in the field on 15 February 2022. They then reported the news to BKSDA Kalbar. A team consisting of the WRU BKSDA Kalbar and the Orangutan Protection Unit (OPU) IAR Indonesia (YIARI) went to verify the report. It was decided to conduct a rescue immediately to treat the orangutan's wounds and prevent the potential for human-orangutan conflict from escalating.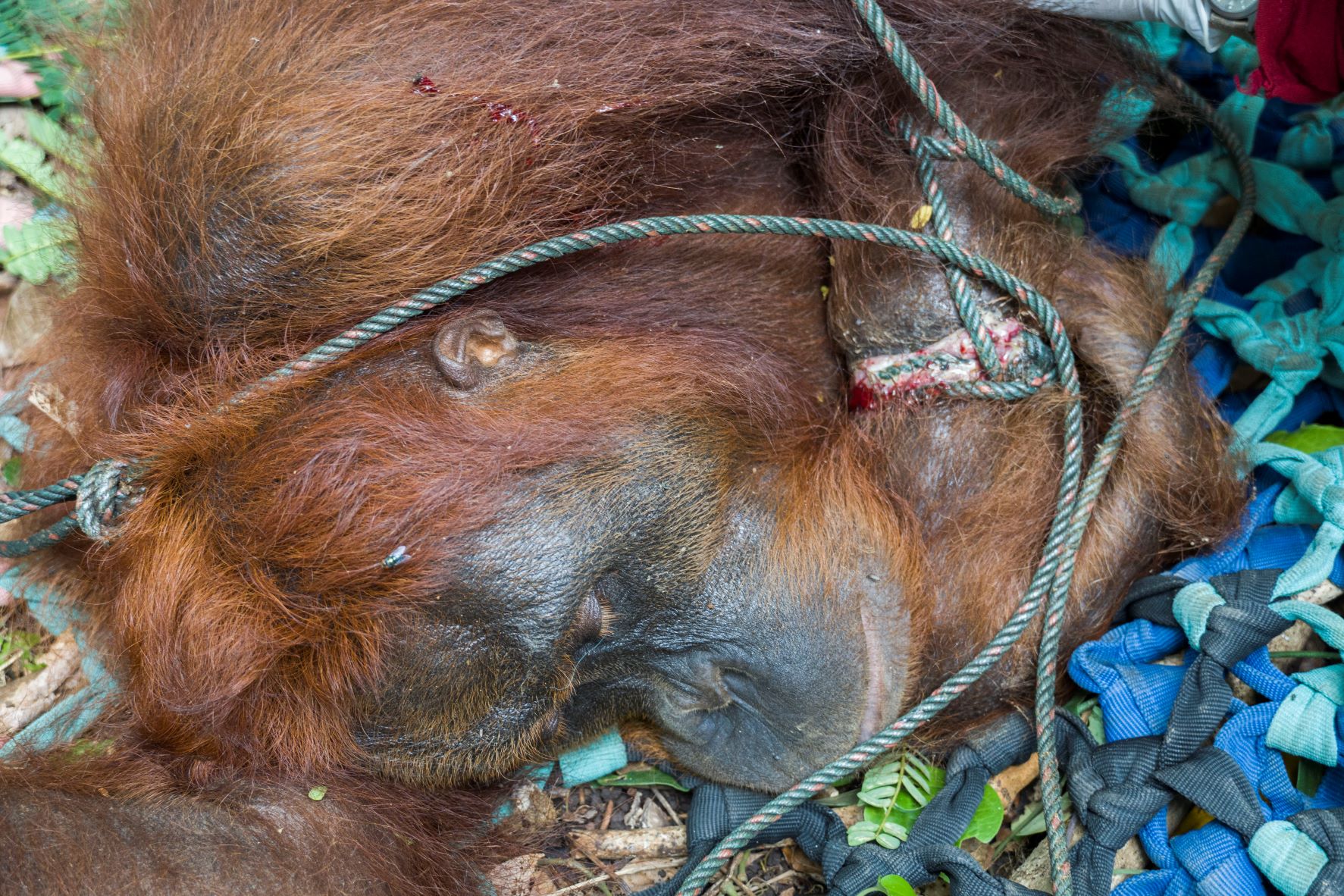 The Head of BKSDA Kalbar, Sadtata Noor Adirahmanta said: "We express our appreciation to the community for their awareness and concern for wildlife, particularly protected animals, and for immediately reporting it to the authorities and not taking any action that might endanger the safety of residents or animals. Considering the ongoing conflict between humans and wildlife, we must be ready to build a new mindset towards wildlife, both the mindset of the authorities and of society. It is necessary to seek and formulate new handling patterns that can provide long-term or permanent solutions to the increasing interaction between wildlife and humans. In the future, humans must be better prepared and able to live side by side with wildlife."