A cat named Milo who fulfills all the clichés of unfriendly and selfish cats, is proving to be much smarter than the new playful dog in the family, and has given rise to a fight inside the house that, far from scaring his owner keeps her quite entertained.
This spoiled cat's name is Milo and he still can't get used to the fact that his human is not now all to himself.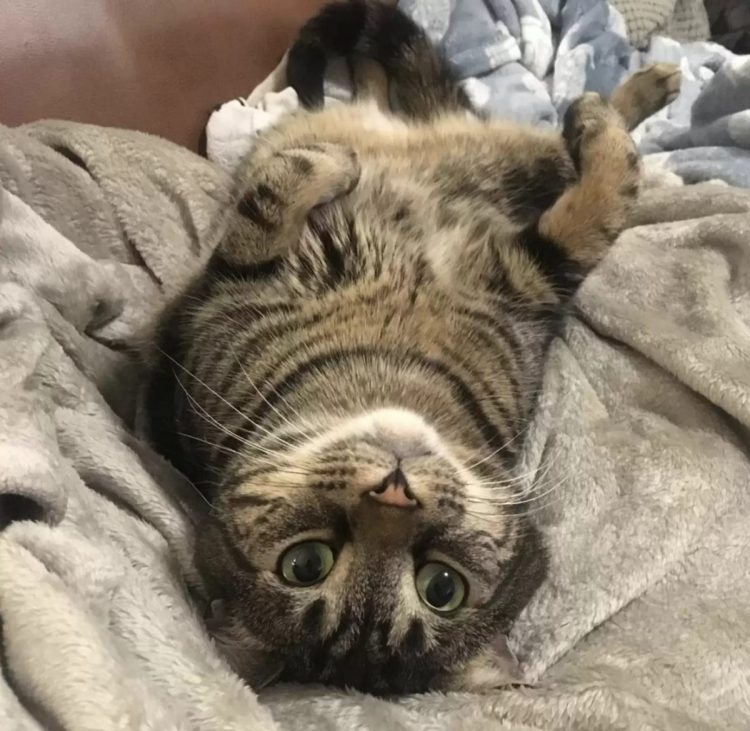 Life in Erika Lungo's home was going normally until she decided to add another character to the family. It is a silly and playful golden retriever whom she named Beckham and whom she adopted after seeing some pictures of him on a shelter's social network.
That wasn't the first time the woman had an act of kindness like this, as years earlier she had done the same with Milo.
The cat was a stray when he met Erika and she saved him.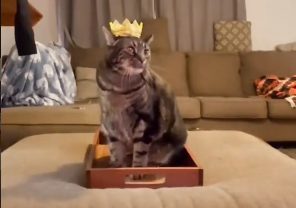 For years Milo and his owner got along wonderfully, but now with the arrival of the dog everything is very different.
"She didn't like him when we first brought Beckham home, and it took her about a year to get used to him. Milo snuggles with him from time to time, and [Beckham] licks him. Other times, Milo gets mad at our dog and hits him," Erika said.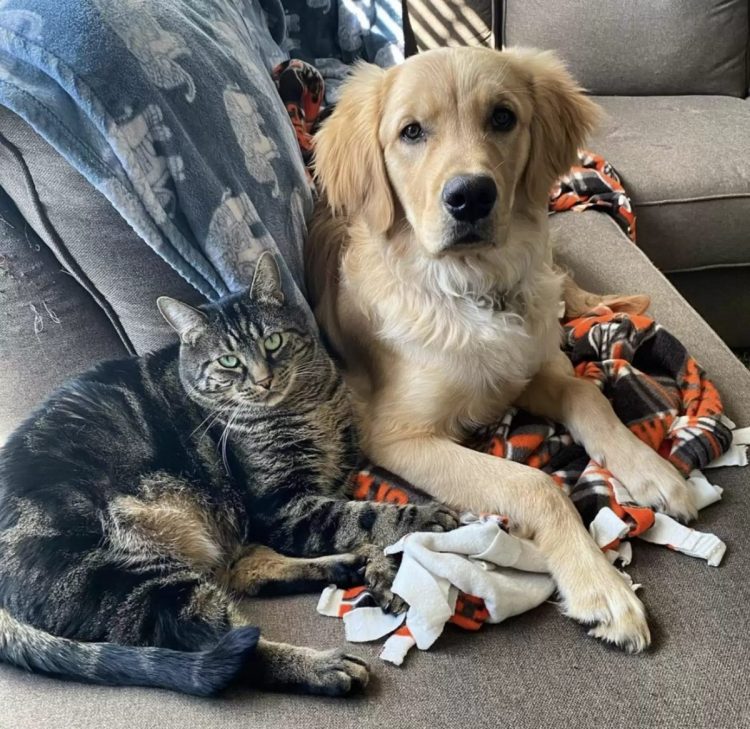 The cat has quite an imposing personality. In fact, his owner calls him as a cat of fine tastes: "He prefers expensive and higher quality things in life."
For Lungo the love-hate relationship of her pets had not acquired great relevance, until the woman discovered what the kitten began to do to free himself from his doggy brother. Milo seems to be a boy with guns blazing.
It turns out that the kitten learned how to trick the furry one and knows just how to get rid of him.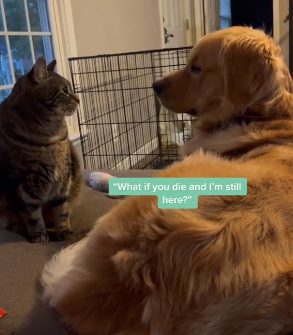 In April, Longo brought a crate for Beckham to get used to being in in case they needed to go on a trip. What the woman didn't imagine is that the cat would take advantage of the new toy to plan the perfect revenge on the innocent dog.
Milo knows how to trick Beckham into getting him into the cage, locking him up and leaving him alone with mom's attentions.
This boy doesn't want to share, even though they've been living together for over a year now.
Although the affair seems quite funny, Lungo's heart breaks when the dog is trapped and starts asking for help. The most incredible thing is that at that moment Milo seems to enjoy his mischief.
This rascally cat knows very well what he is doing, but despite his behavior the good Beckham doesn't stop loving him.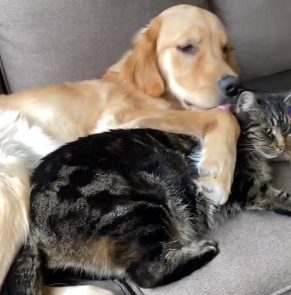 When the cat is tired of the dog he goes to the cage and stands inside to make his brother come in. At that moment Milo quickly comes out and closes the door to leave him trapped, it is at that moment that the furry one throws himself out when he feels trapped.
Even if the gate is not completely closed, Beckham does not try to get out and resigns himself to accept that his brother has played a joke on him again.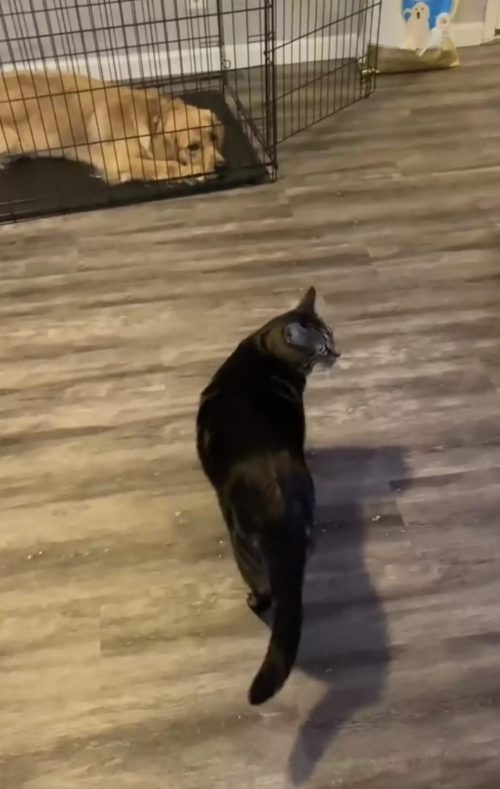 Erika is surprised at how patient and innocent the dog can be and suspects that it is something to do with the dog's breed. The truth is that the good Beckham does not lose faith that he will be accepted by the kitten.
"Beckham absolutely adores and loves Milo and always wants to play or cuddle with him," Longo said,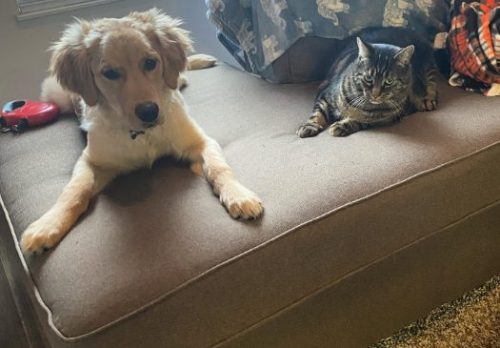 The kitten has been playing this kind of prank on his brother for months now, without the good Beckham having figured out the trick. According to Erika, this happens at least once a day and it seems that the Golden is resigned; meanwhile, the kitten enjoys his moments as king of the house.
No doubt, like humans, there are some craftier and smarter animals but, unlike us, this pair of siblings wouldn't do each other any harm.