A cross-eyed kitten went from surviving on the street to forever changing his destiny by finally knowing happiness. After all he suffered, he deserved to feel loved and protected.
Finding a family is not an easy task for any animal in street conditions, even more so if it has a characteristic that, in the eyes of many, can cause discrimination.
This was the reality of a tender black kitten that for a long time wandered the streets of Montreal, Canada, because of his squinting eyes.
The name of this feline is Biglou and his story of overcoming has moved us.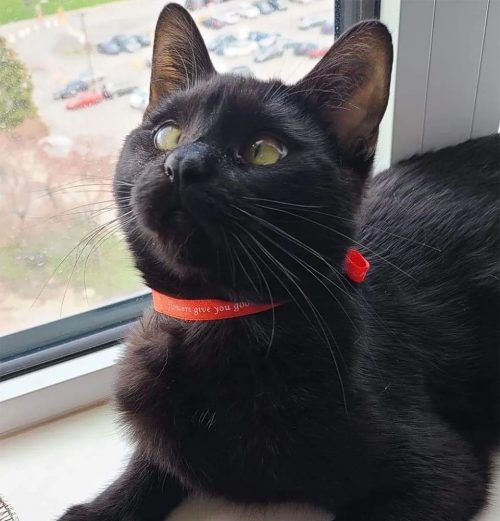 After some time living on the street, Chantal, an independent rescuer decided to give Biglou a second chance and took him home.
From her residence and with a lot of love she managed to rehabilitate the kitten but at some point her care got out of control.
This little angel was discriminated against because of his condition.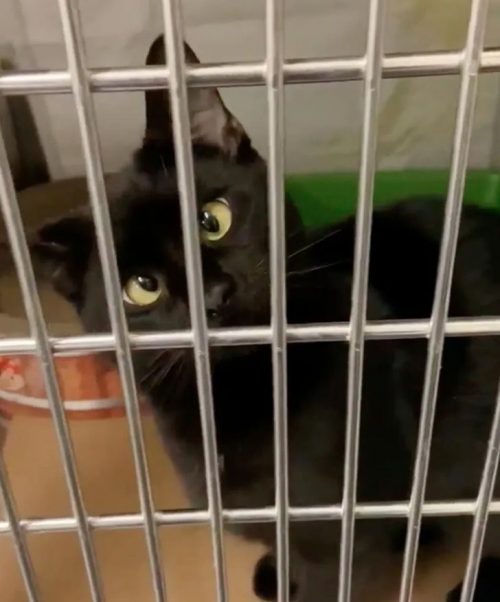 Chantal had many animals at home, so she had to give them up for adoption and relocate them to different shelters to make room for other cats that were also living in street conditions.
At that moment she said goodbye to this feline.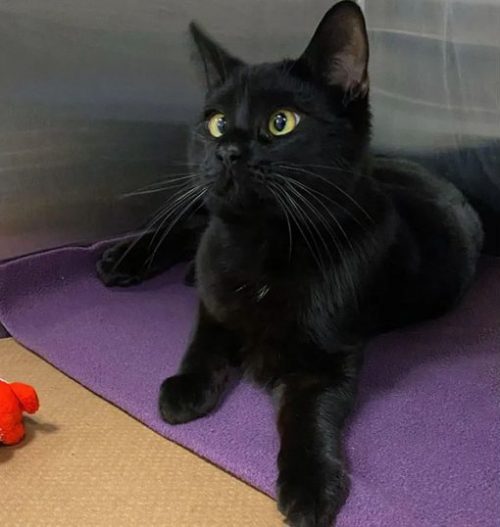 It was in this way that Biglou stopped at the Chatons Orphelins Montréal shelter, waiting for a family or person interested in giving him love forever.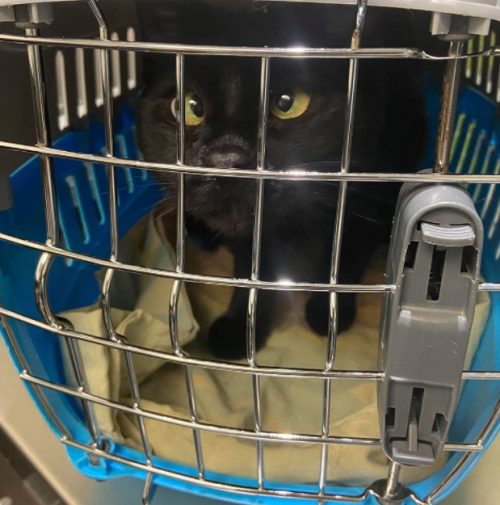 "We contacted her immediately. Chantal rescued many cats and helped bring them into foster care through different rescues," shared Celine Crom of Chatons Orphelins Montréal.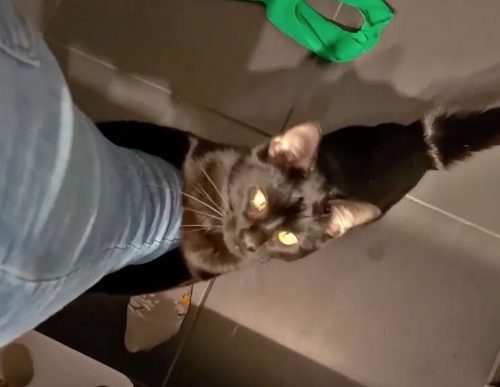 When Celine went to meet Biglou she noticed something different about his little eyes, although before long she discovered that this did not impede his vision.
The kitten meowed and chirped at his human friend with his perfectly squinty little eyes.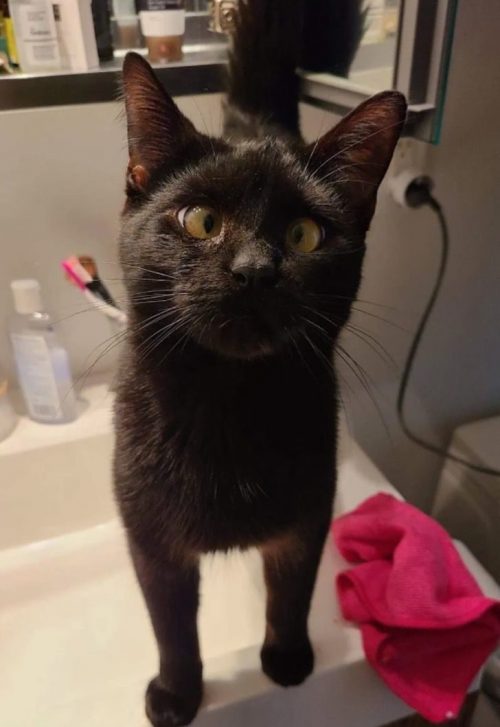 Celine took the cat into her care and managed to re-home him with a foster family with whom the creature is quite comfortable.
The feline is happy, pleased to be surrounded by that affection he waited for so long and lacked when he needed it most.
"He quickly felt at ease in the home environment and claimed the main bed and sofa as his own.
He is very affectionate and attached to his humans. As soon as you open the closet, he will come in and snoop around for an inspection," shared Celine.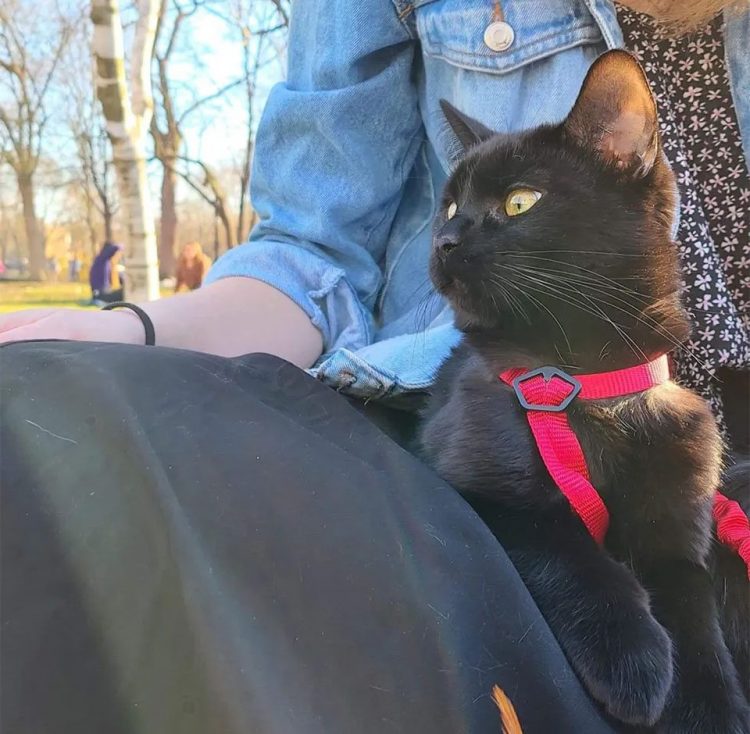 This panther kitten turned out to be quite curious, he is always aware of everything going on around him and doesn't want anything to escape his sight. Celine describes him as a little troublemaker.
"He may be a little clumsy because of his squinting eyes, but he can climb, run and do anything just like any other cat.
He's a curious, unruly little guy who can't stop playing," said his rescuer.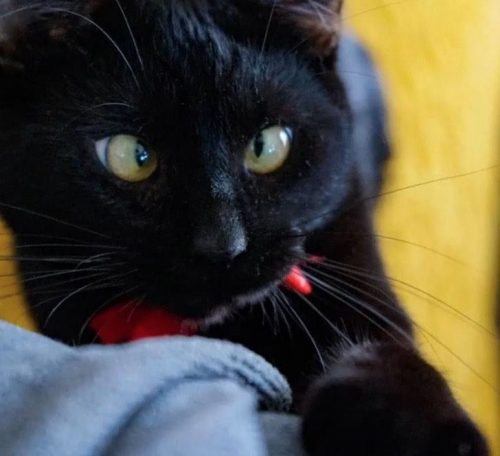 His foster family came up with the idea of using a harness on this boy, who loves walks and exploring in the park.
The intention of the helper is to prevent him from getting lost, Biglou is always on his leash and seems to have adapted very well to the routine.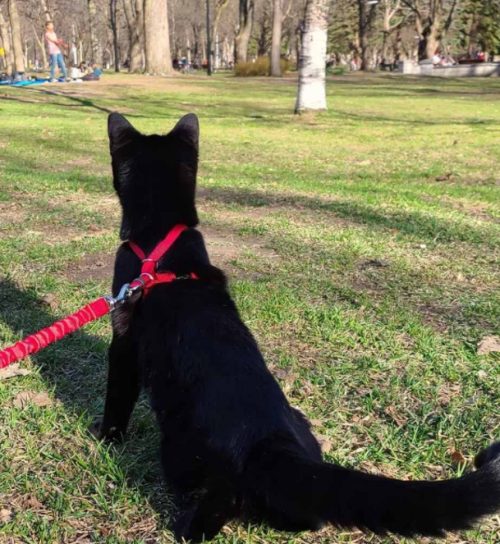 After a rather difficult start, this kitten's life has completely changed. Now this spoiled boy sleeps next to his human's bed and his squinty eyes have not been an impediment to his normal life and enjoy so much love.
Definitely, it is always worth it to help animals in need. Regardless of their condition, they all deserve to be loved and respected.
Besides, they make up for everything with their gratitude, love and loyalty. Adopting a rescued pet is one of the best experiences in life.
Biglou had a happy ending, thanks to the help he received from his heroes. It was worth all the effort to change his fate.