For some people the limit does not exist when it comes to profit, there are many who leave aside good feelings to give way to a wave of evil where the main victims are the animals.
Unfortunately, in many countries of the world there are still people who only want to make a profit while the defenseless animals tolerate the worst treatment.
Emma is 40 years old.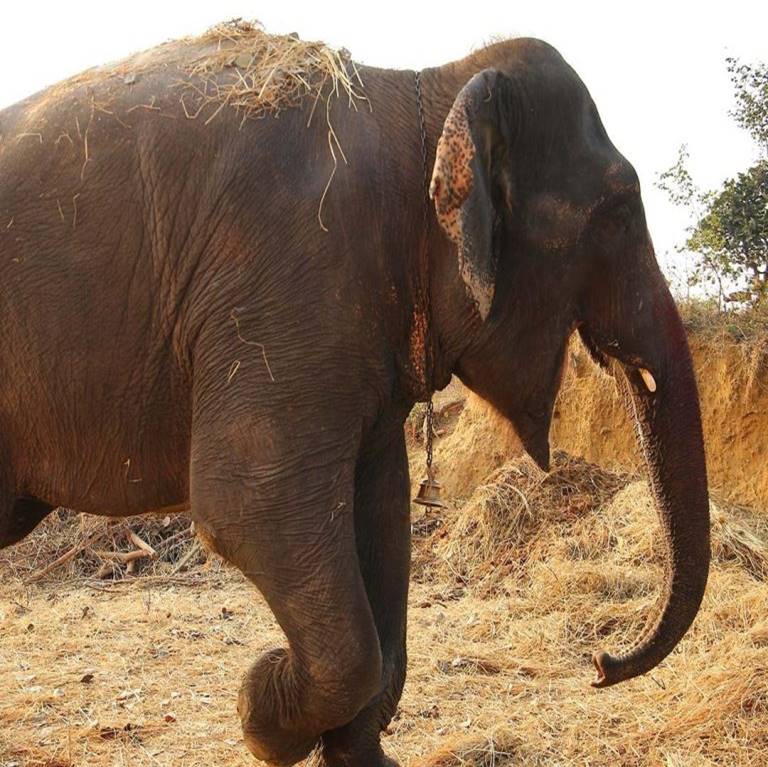 Recently, a new case of animal abuse has come to public light, shocking everyone who truly loves and respects wildlife.
Meet Emma, a noble elephant who for years was forced to drink alcohol so that her owners could have total control over her and use her to beg for money in the area.
While she suffered, her owners made money.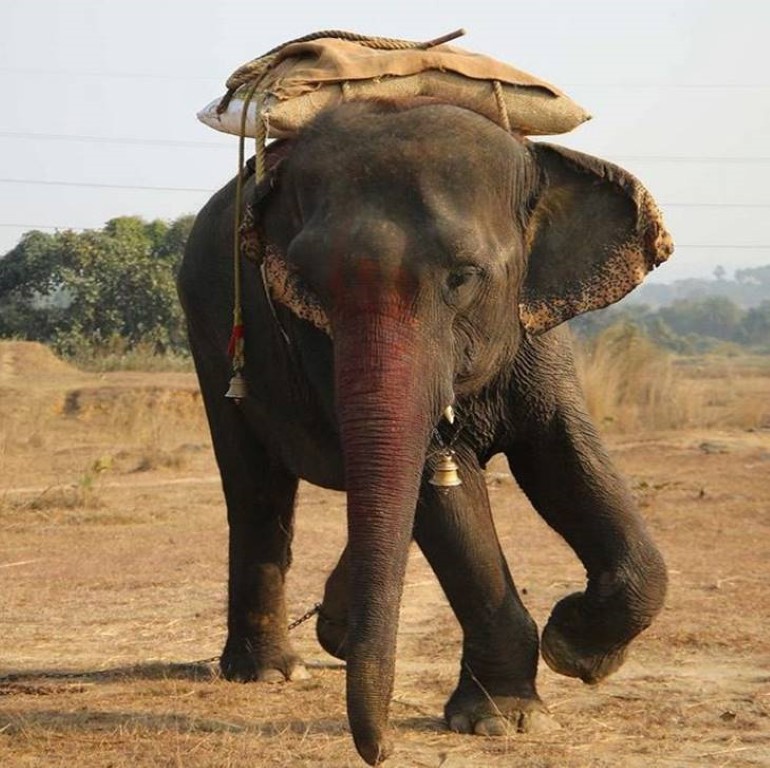 Luckily, her story reached the Jharkhand Forest Department and Wildlife SOS who interceded to free her from her horrible owners.
The two organizations joined forces to look after Emma's rights and charge her owners with wildlife violation and gross negligence. The officials only had to see the helpless animal to see the obvious mistreatment she was being subjected to.
Emma was noticeably sad and very emaciated.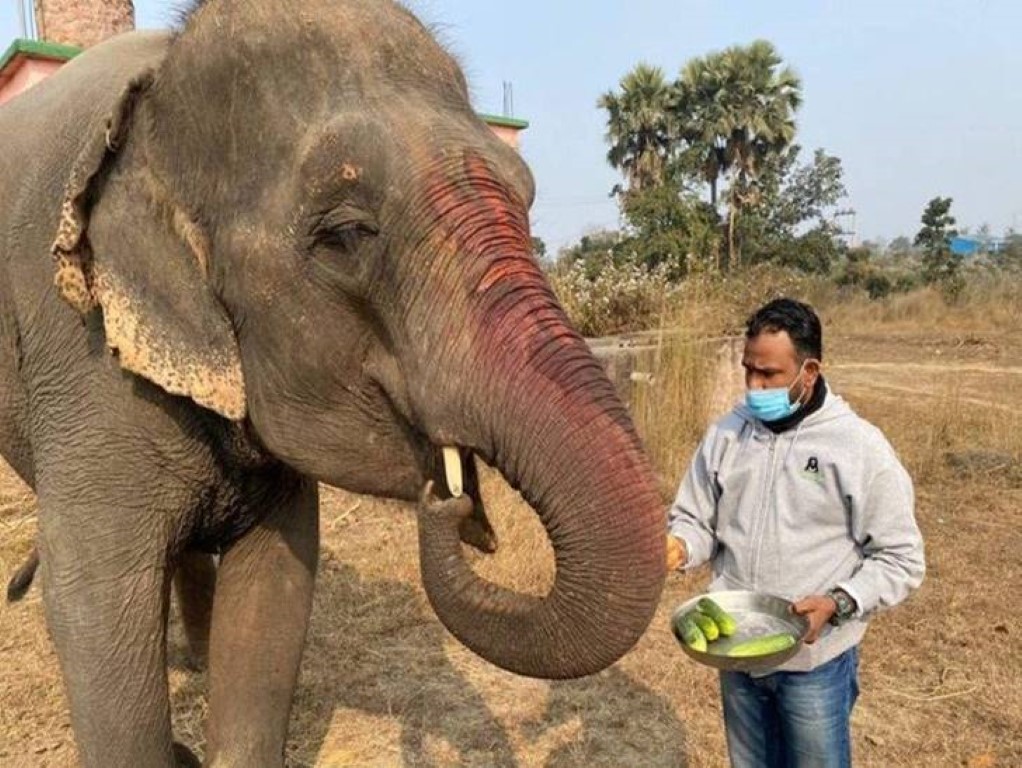 Her owners used her for religious processions and sightseeing tours, when she was not pleasing the spectators she was tied up, she was not even released at night which prevented her from resting peacefully.
She was not well fed, she was only given sweets, fried foods and alcoholic beverages. Emma, although physically gigantic, her essence seemed to fade little by little as her owners profited from her pain.
Her limbs were severely injured.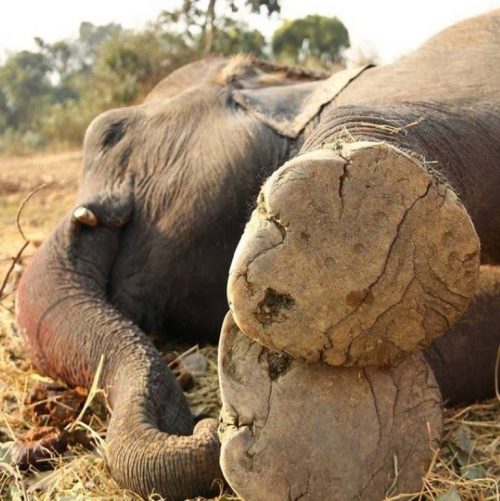 Although in India it is considered common to give alcohol to captive elephants as a "home remedy" it is actually very toxic to their bodies as they do not have the capacity to metabolize this drink.
Fortunately, Emma's misfortunes are in the past, she was sent to the Wildlife SOS Elephant Care and Conservation Center where she receives all the treatment and care she needs.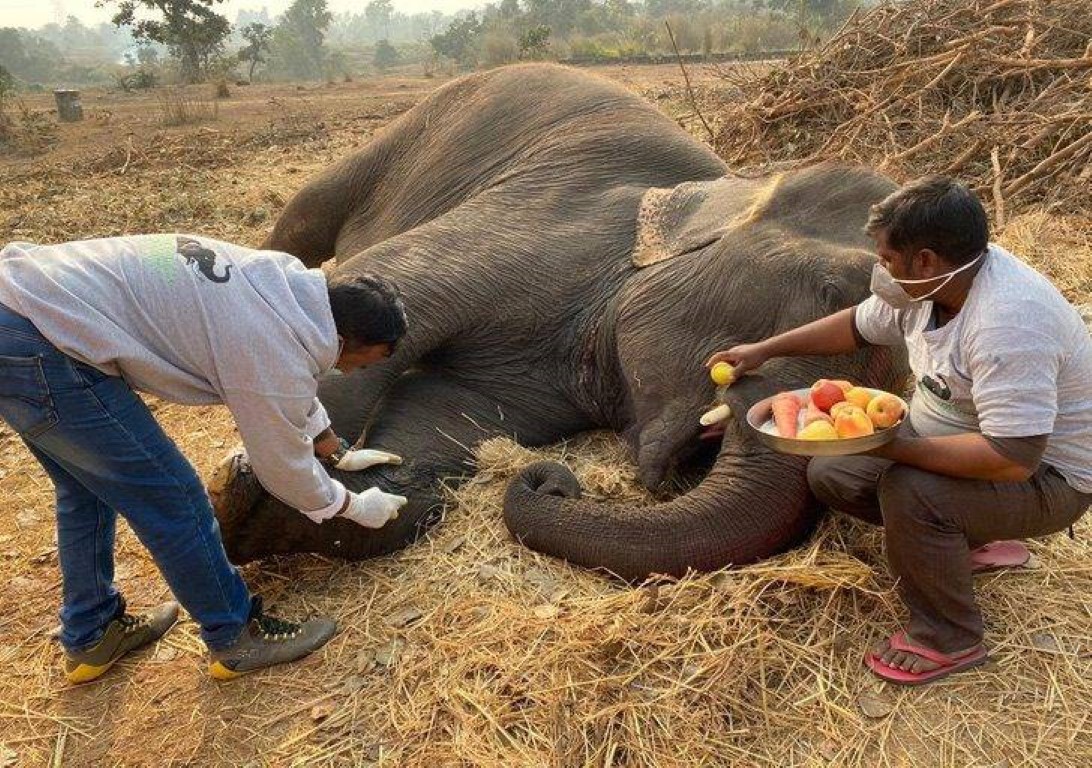 Through its page Wildlife SOS released part of Emma's diagnosis, issued by Dr. Ilayaraja, assistant director of Veterinary Services at Wildlife SOS.
"When standing, Emma alternates lifting her right and left feet as if she is stepping on burning embers.
The pain must be excruciating. We are working to get her initial medical treatment because she appears to have significant forelimb injuries. It is extremely painful for the elephant to stand.
We have removed pieces of glass, metal and stones embedded in his pads that have caused inflammation in his forelimbs."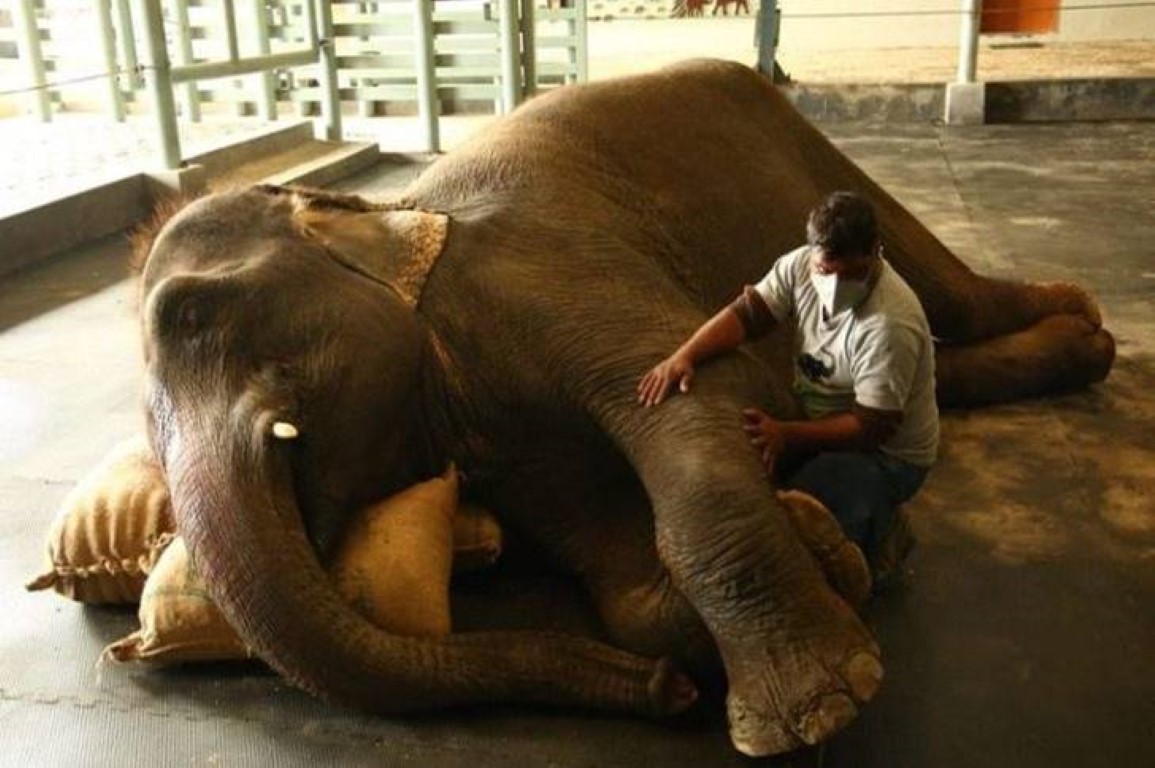 Throughout this process, Emma has proven to be very patient, although she occasionally twitches her trunk and complains of pain, she is comforted by her caregiver who gives her the most tender caresses and words of encouragement to motivate her to keep going.
The road to recovery for Emma will be long, but we are confident that she is a warrior and will emerge victorious.
After all, she has found a safe place where she can rest. Let's send her all our good energy and virtual love. Share!