Undoubtedly, fishermen must have countless stories to tell in their many forays into the sea, where amazing species come to life. And one in Canada was shocked when he saw before his eyes the strangest creature he had ever pulled out of the waters.
He was shocked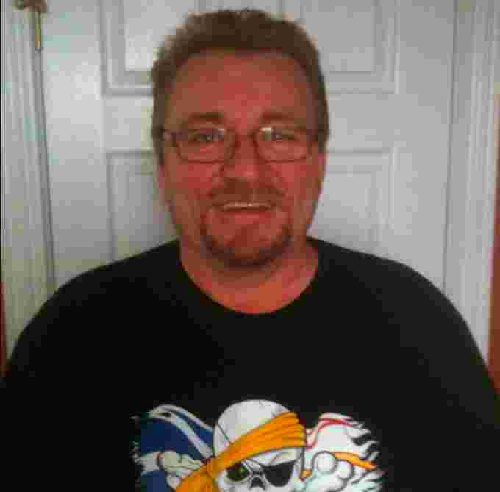 Garry Goodyear is an experienced Canadian fisherman who has dedicated many years of his life to deep sea fishing. And one day he was fishing with his crew in northern Bonavista Bay, which lies off the coast of Newfoundland.
The men were looking for turbot and began to haul up the heavy net from a depth of about eight hundred meters, and when they had it within their line of sight, they noticed a strange fish about a meter long that they had never seen before in their lives. Instantly they realized that the unusual fish was dead.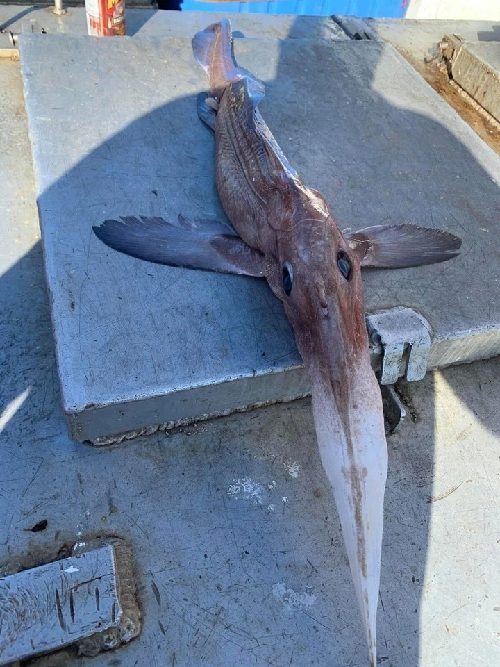 "My God, what the heck is that, … I've never seen anything like that before! I thought it was a platypus, because it had a big snout. It looked like it had wings, and its nose was, it was almost like rubber. I guess it was like a cartilage," said the surprised Garry.
They had no idea what fish it was, and when they arrived at the fish plant to unload at the dock, they asked the locals if they had seen it before, but no one knew anything about it. So he decided to take some photos and make the query on his Facebook account.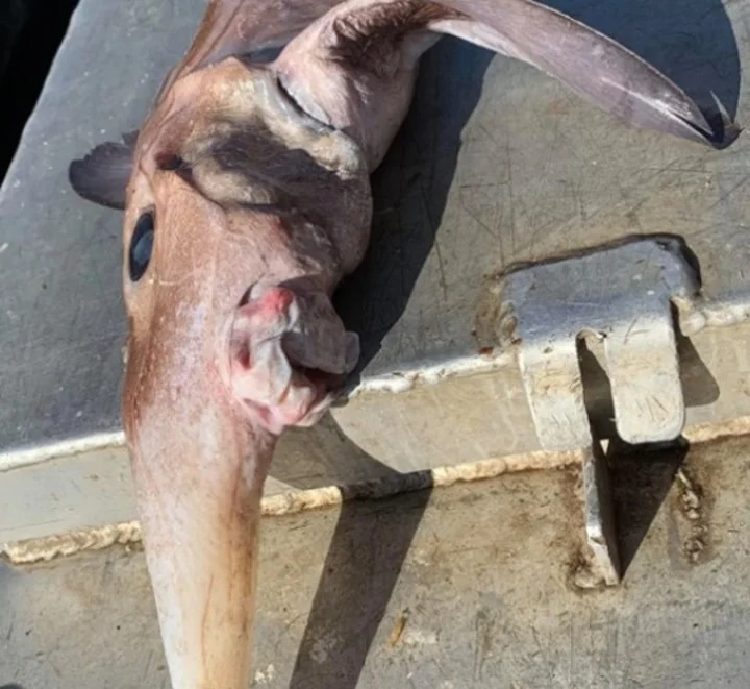 "What a strange looking fish we pulled out of the deep on our turbot trip, does anyone know what it is?" the fisherman asked.
Users were also unaware of the existence of the strange animal and many assumptions were made, not lacking one or the other in a jocular tone. It was later learned that it was a long-nosed chimaera, an incredible venomous fish that inhabits very deep waters, it is also called "ghost fish".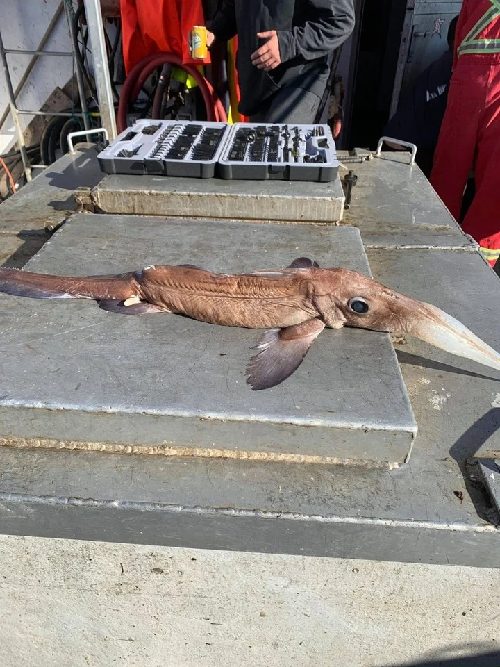 "We didn't know it had a venomous backbone. It was just another fish to us… and we were handling it with unprotected hands!" explained Garry.
One detail that characterizes the long-nosed chimera is that it does not have a bone skeleton like other fish, but rather its entire body is composed of a kind of cartilage that gives it that very different and terrifying appearance.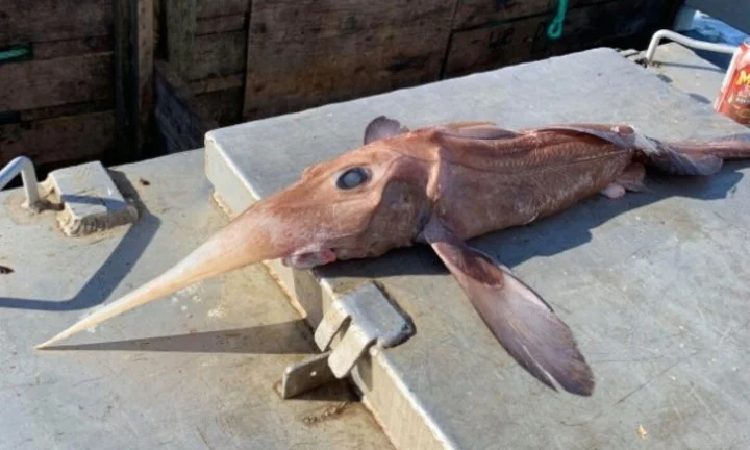 Carolyn Miri, a marine biologist with the Department of Fisheries and Oceans of Newfoundland and Labrador, reported that it is difficult to find them, especially in that region. But if there is one thing we are sure of, it is that Garry and his companions will never want to encounter one of these specimens again, let alone see it served on their plate.
Share this incredible story with all your friends so that we can admire the wonders of the seas.