A little dog with serious skin problems and no fur becomes a happy and fluffy dog, after the intervention of some people who behaved like true angels. You only have to see the incredible transformation and the moving story to know that every small gesture of love can save a life.
His name is Homer, a rescued puppy who underwent an incredible transformation.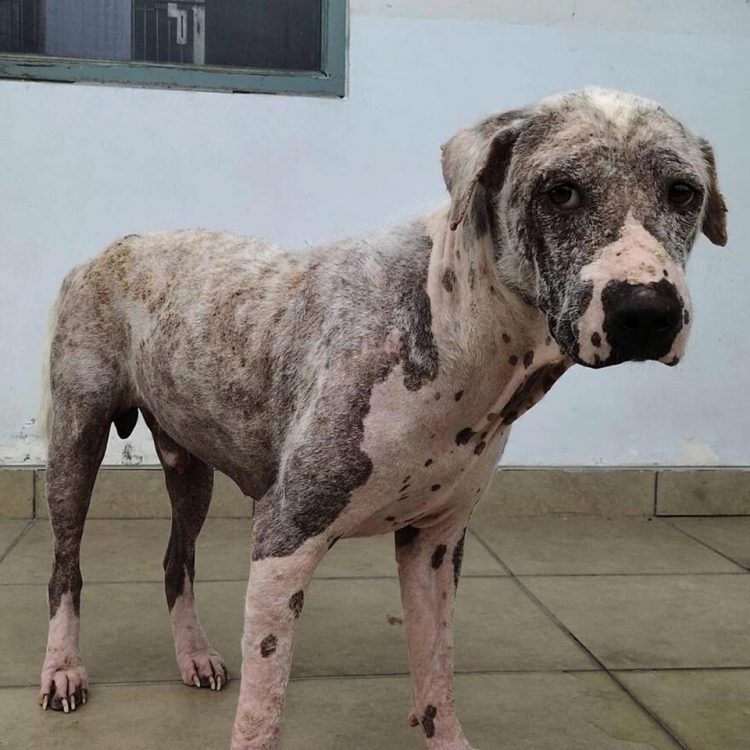 The dog in question is from Bali, an island in Indonesia where there are thousands of homeless animals. Although foundations and independent rescuers do everything they can to help them, the truth is that they can't manage to rescue them all. That's why Aaron's goodwill gladdened our hearts.
This man saw the emaciated puppy with severe skin lesions while driving down the road and did not hesitate to stop for a moment.
The animal's sad face broke his heart and for that reason he knew he had to rescue it.
But the boy was driving a motorcycle and feared he could not transport the dog on that means of transport, so he tried to ask for help at a tire store in the area, but the people simply encouraged him to leave. The poor little dog started to run, but his lack of energy made him move at a slow pace.
He was no stranger to being shunned by people, but Aaron was outraged.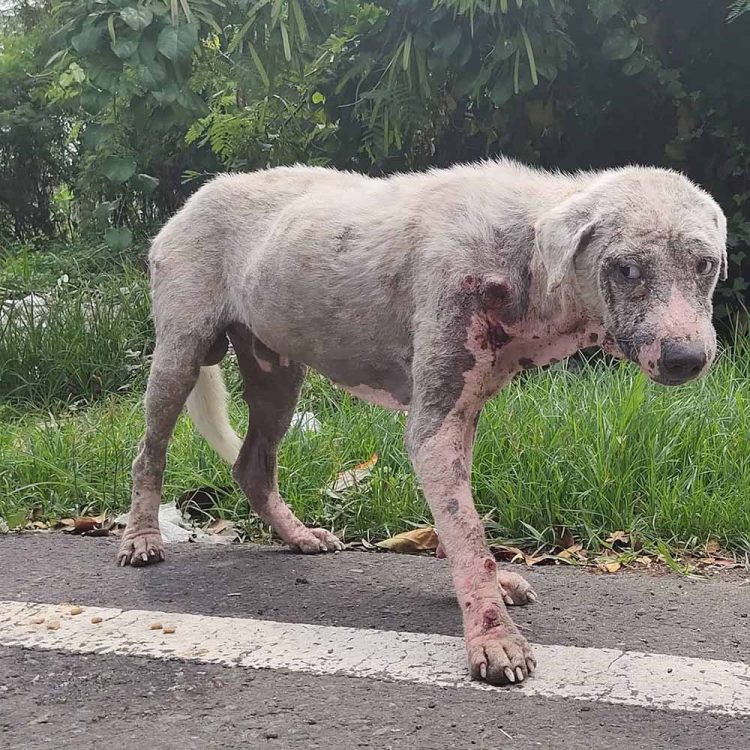 Aaron approached and could see that the matter was much worse than he imagined.
"He was hungry, dehydrated and obviously in a lot of pain.
I thought initially he just had a skin problem, but when I got closer I saw all these tumors, which looked like they had all burst.
The poor guy must have been in a lot of pain," she wrote in a Facebook post.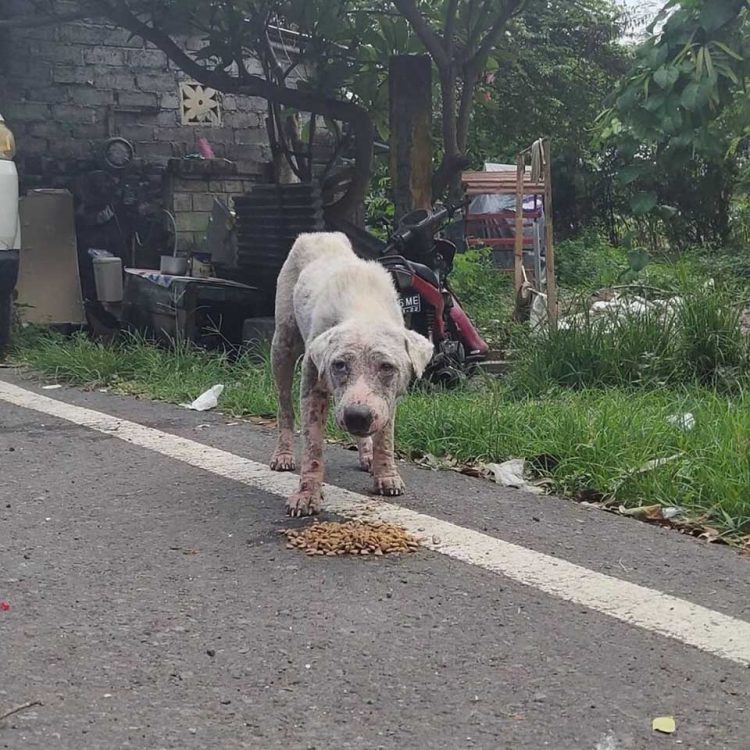 That day, Aaron was heartbroken and more so to see how afraid the little dog was of humans. So he tried to catch him with food but the whole thing didn't work.
"But I couldn't catch him. He was so scared of humans. I was afraid that if he came near me I would probably hurt him.
Of course, I just wanted to help him, so I was stuck at a crossroads about what to do. I couldn't just leave him there. I approached Bali Animal Welfare Assoc to ask if they could help capture him and they kindly agreed to help."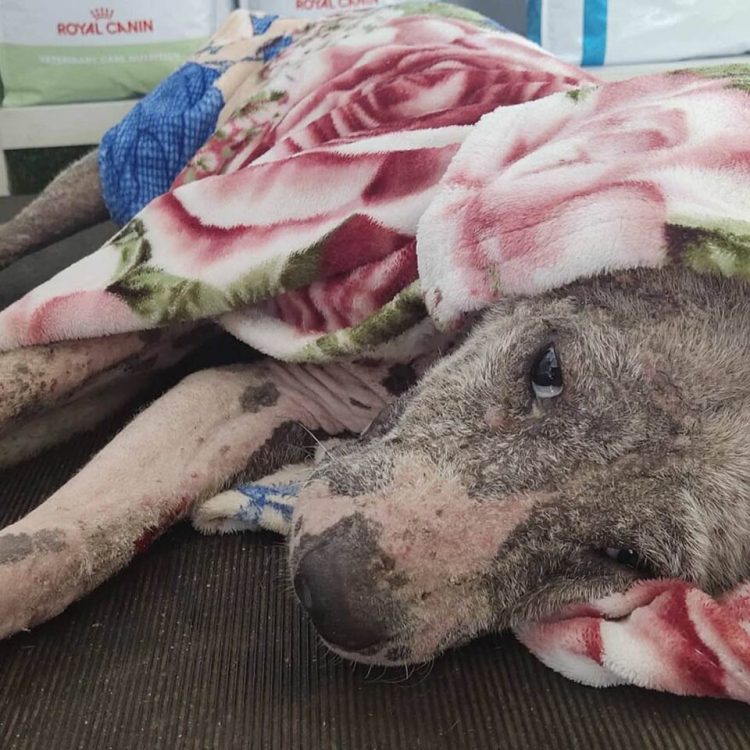 Enlisting the help of professionals was the best decision for the boy, who celebrated the volunteers helping him.
The puppy was captured and immediately transported to a medical center where Aaron was responsible for all the expenses. The kind-hearted man would do anything he could for the furless puppy.
Homer was treated by the doctors at Sunset Vet, a center where he was treated for several days. After some studies, it was determined that the dog was suffering from cancer, so it was necessary to start with rounds of chemotherapy.
During this time, Aaron was willing not only to pay the bills but also to accompany the dog. The man would spend evenings by his side, sitting outside Homer's little cage and encouraging him so that the little dog would know that not all humans were the same.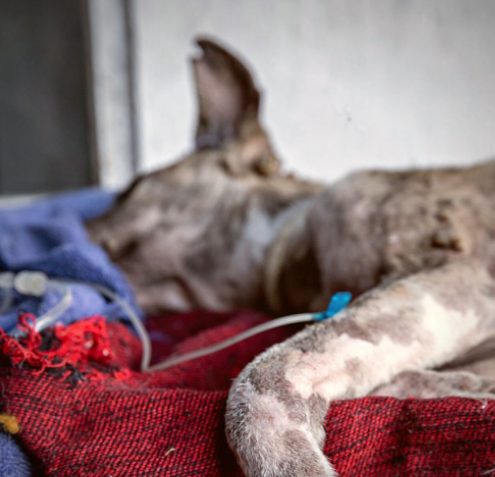 This was Homer and Aaron's routine for three months, until the canine began to show signs of recovery and finally beat the cancer.
After a difficult road, Homer was ready to rejoin society, but now hand in hand with a human who loves him. On top of everything else, his healthy skin and beautiful fur began to grow.
Homer became a fluffy and above all happy puppy.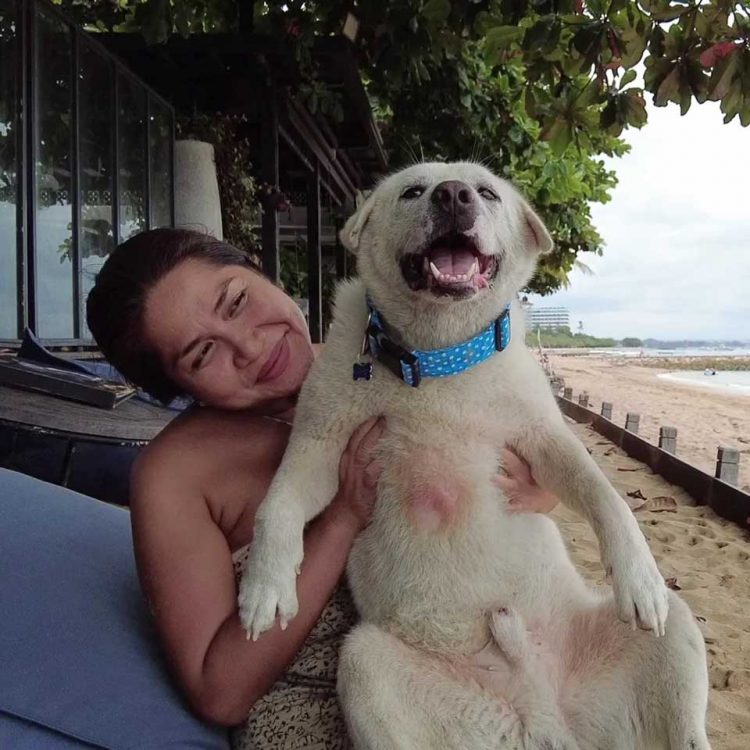 Aaron has no regrets whatsoever for all that he invested in him and, on the contrary, regrets that no one had put their hand on their heart before to help him.
"It breaks my heart to know that he was allowed to get like this and that thousands of humans probably saw it before I did," he said.
The good thing is that this friend now has a family and will never have to suffer on the street again. If only all homeless dogs had a chance like Homer does now.