A little girl who lost one of her arms adopted an adorable cat who is missing one of her paws. They have become the best of companions and have created a very special bond that grows stronger with time.
From the moment they met, they understood that they shared the same story of overcoming their problems and a close friendship.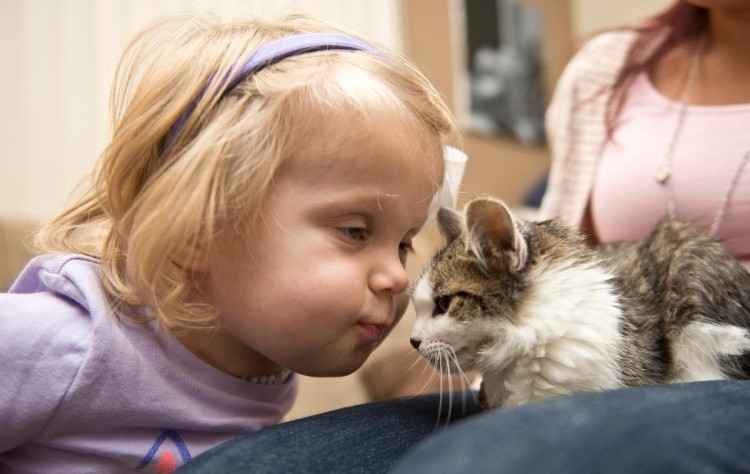 At such a young age, little Scarlette Tipton's life has not been easy. When she was 10 months old, she was diagnosed with a rare type of cancer.
Because of the disease, her left arm had to be amputated to preserve her life.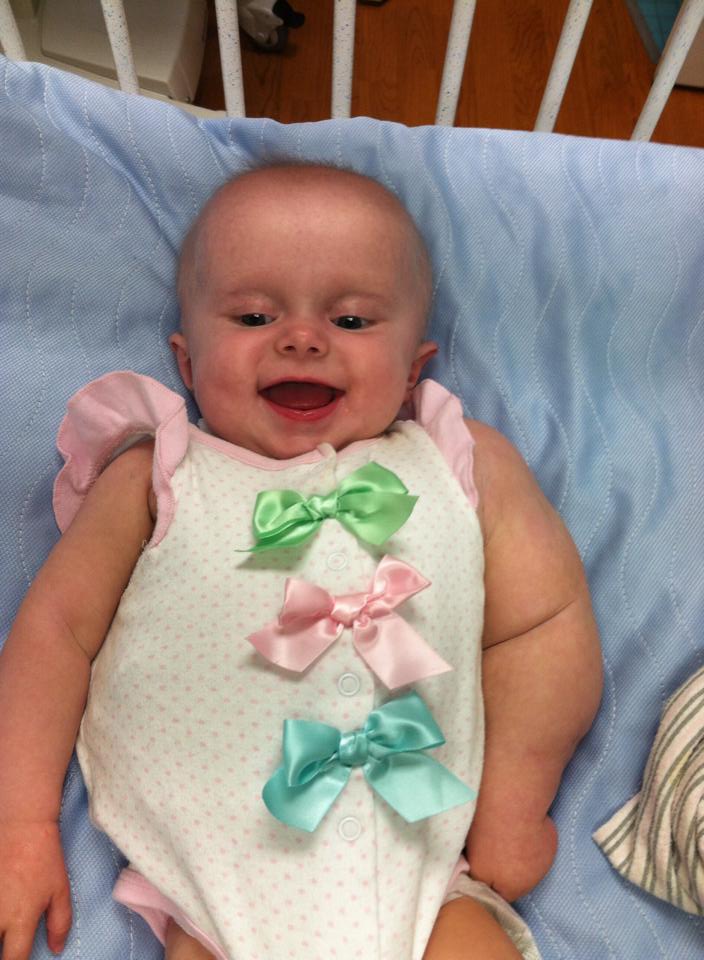 With the love of her family, Scarlette has proven to be a brave fighter.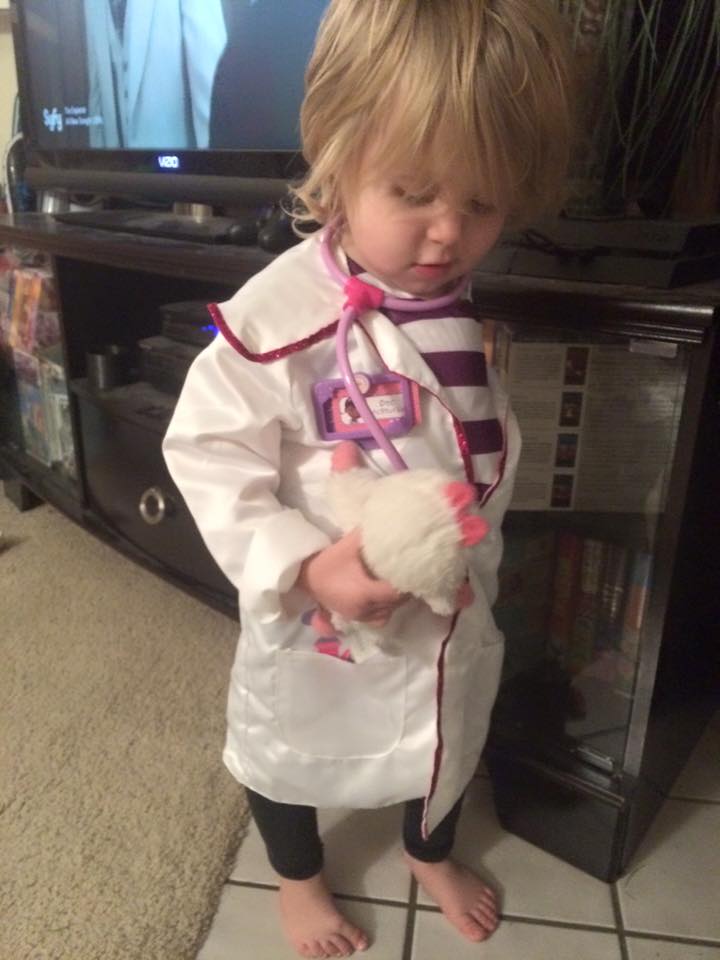 Now two years old, this beautiful little girl met someone who has made her feel that they hit it off in a unique way.
Scarlette's parents thought it was a good time to surprise her by adopting a cat that would be a special gift for her.
They knew that she would be thrilled to share her days with her cat.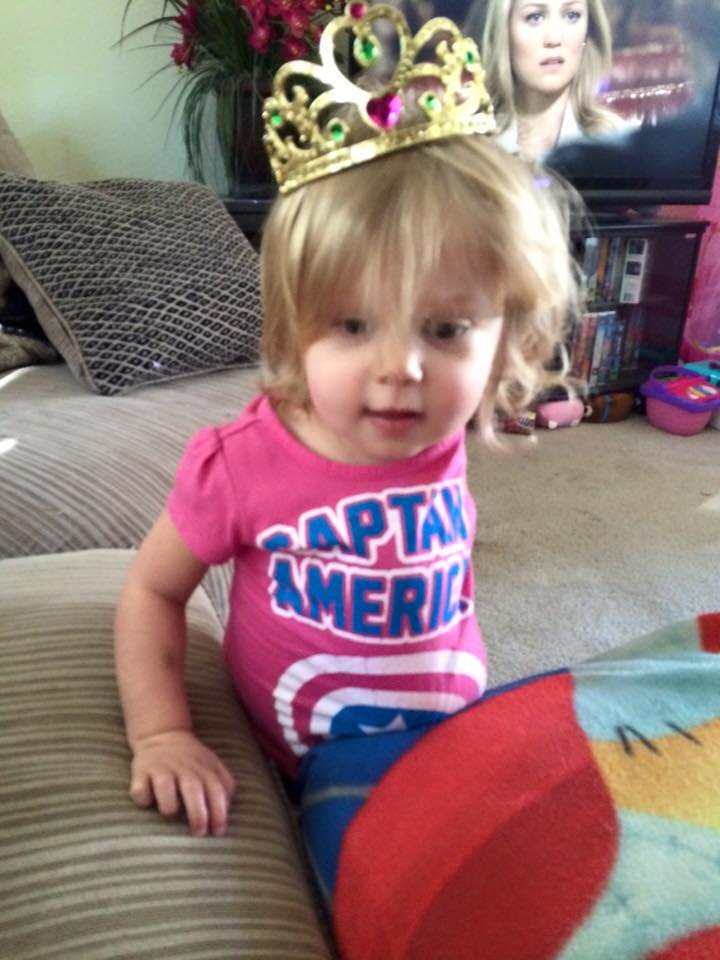 Suddenly, they were presented with an unusual opportunity. During the KTLA local news broadcast, they saw a story about a three-month-old kitten that had been found injured in some bushes.
Her injuries were probably caused by an accident with a vehicle and she needed help to recover and the opportunity to grow up surrounded by the love of a family.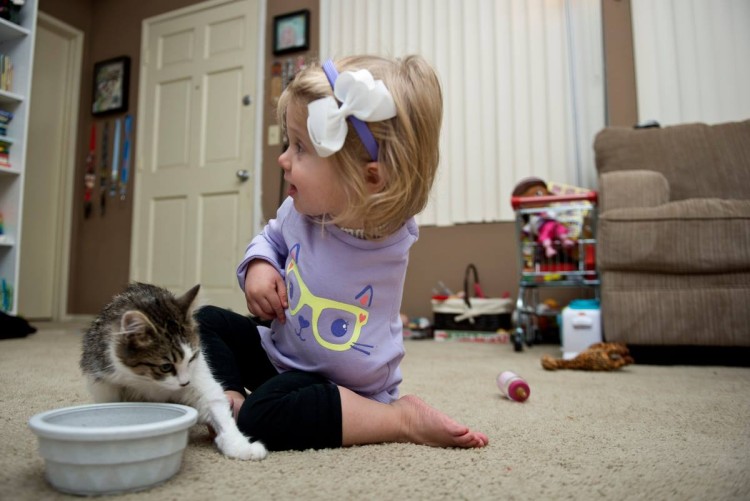 After being rescued in very bad conditions, the doctors could not save her right front paw.
The cat was taken to Riverside County Animal Protective Services, where they were able to provide her with the necessary care.
This survivor was recovering at the San Jacinto Valley Animal Campus shelter, in California, United States, and they were waiting for her to find a home.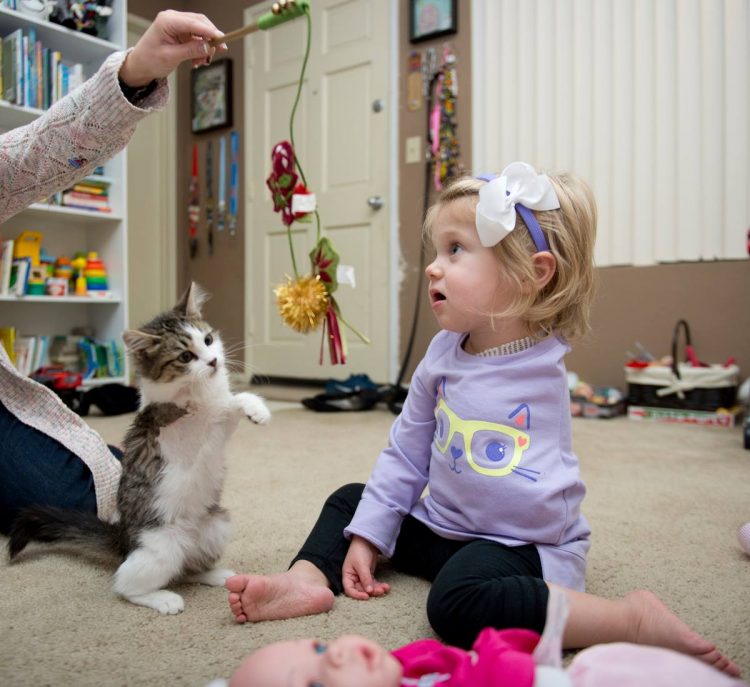 The parents, moved by the story, made an appointment to meet Hally, the name they had given to the kitten.
The family expressed that they were very excited to make the trip, it was impossible to predict what the reaction would be and they would have to wait for that moment.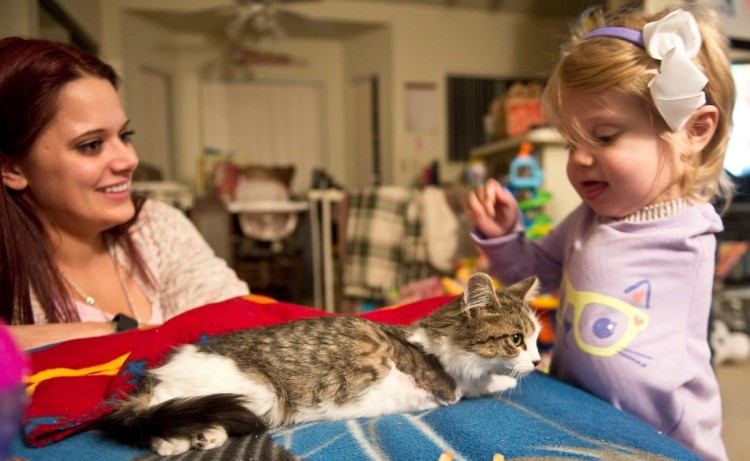 Scarlette pointed to the stump of her arm and immediately did the same with the stump of the kitten's arm.
The little girl noticed that she still had stitches and was healing, put her hand to her side and nodded, acknowledging that the kitten was struggling just like her, said Simone Tipton, Scarlette's mother.
A clear sign that she understood the pain and shared her story of will and overcoming. From that encounter a special bond blossomed between them.
The cat and the girl began a friendship that will last forever.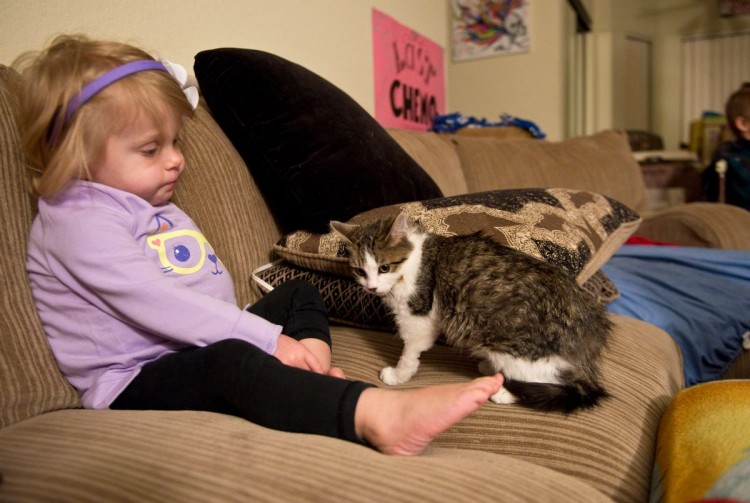 The Tipton family realized that the time had come and adopted Hally, who was renamed by the little girl, now called "Doc" and decided to change it to the name of one of their favorite TV cartoons "Doc Mc Stuffins".
It's about a character who saves animals, and also "because she and the cat have had interaction with doctors," said Matt Tipton, Scarlette's father.
"Doc" was the ideal candidate for Scarlette, as both had faced a similar situation.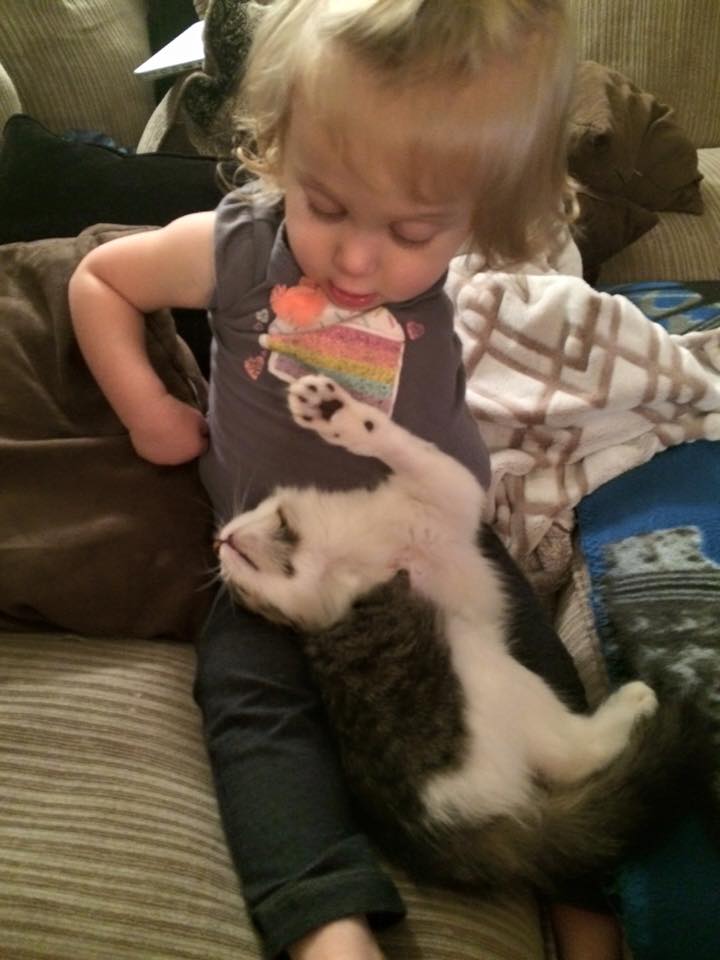 The touching encounter was shared by Riverside County Animal Services – it's great!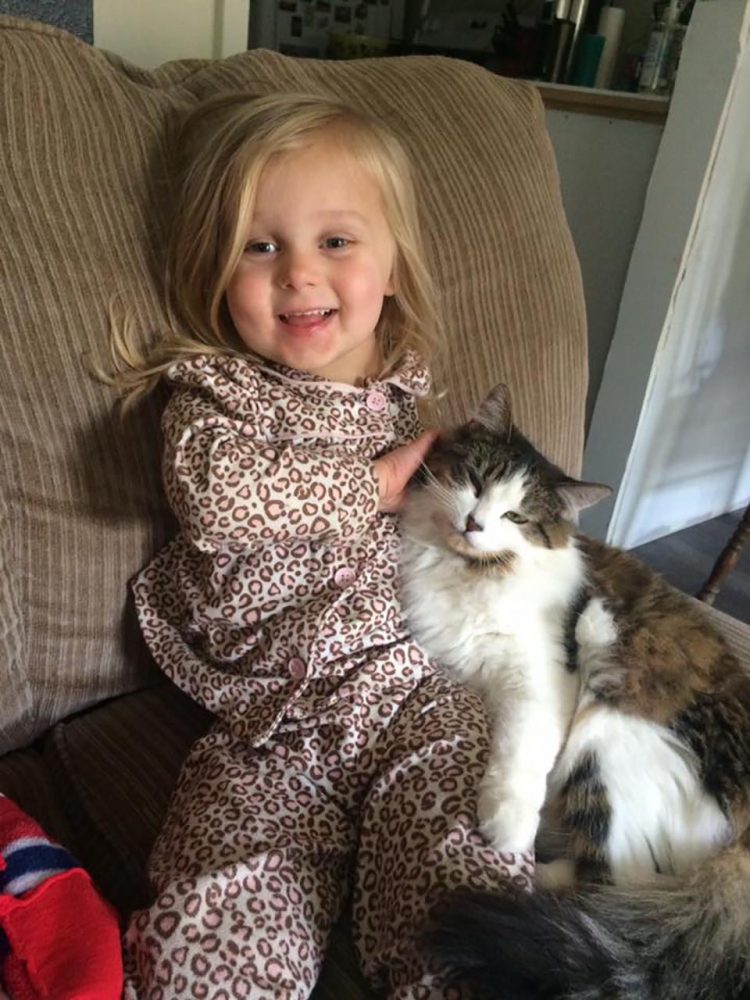 "She is very active and loves to play with toys," Tipton's family said about Doc on their Smiles for Scarlette Facebook page.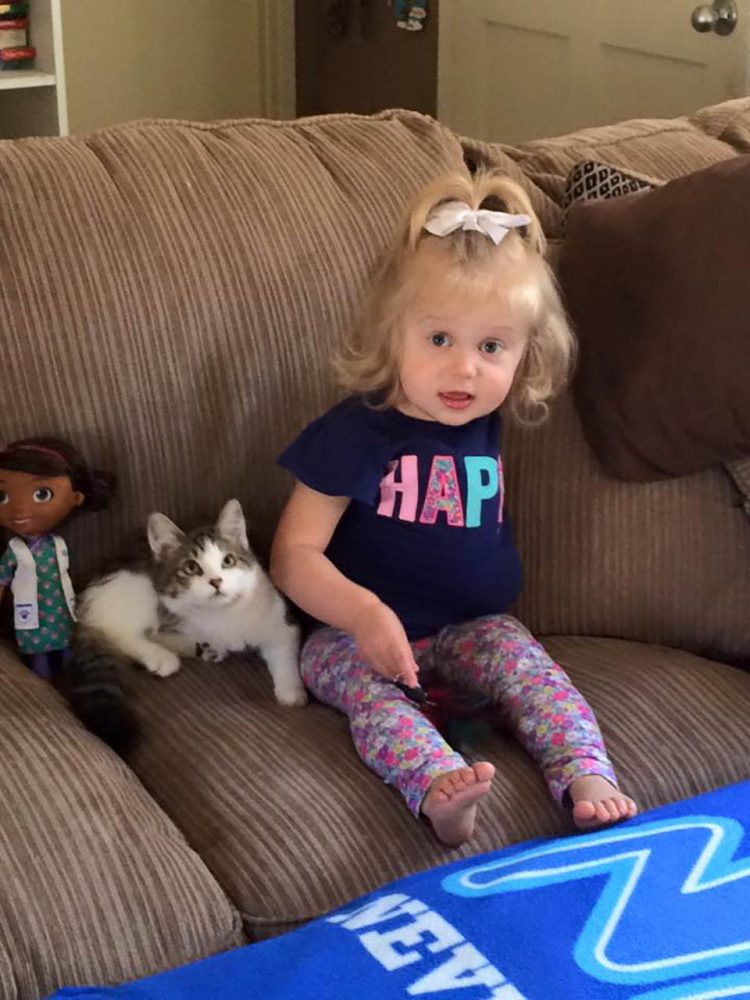 A friendship in which both will emerge stronger as two survivors, they will grow together as inseparable friends.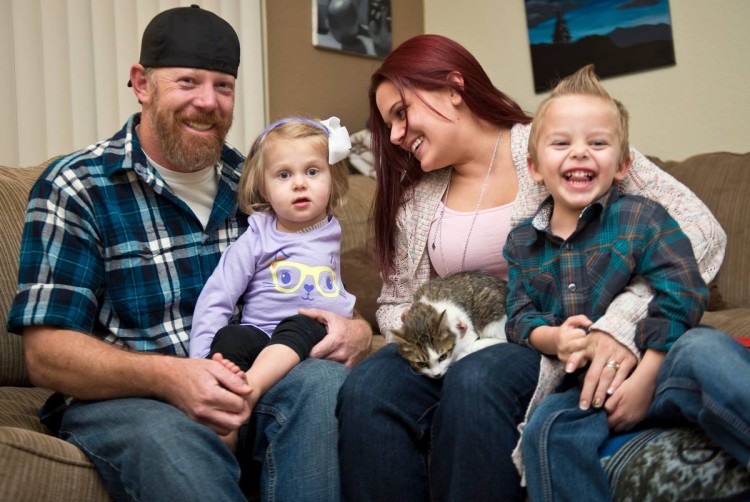 The will to live can overcome any obstacle and together with the support of family, animals are the best companions.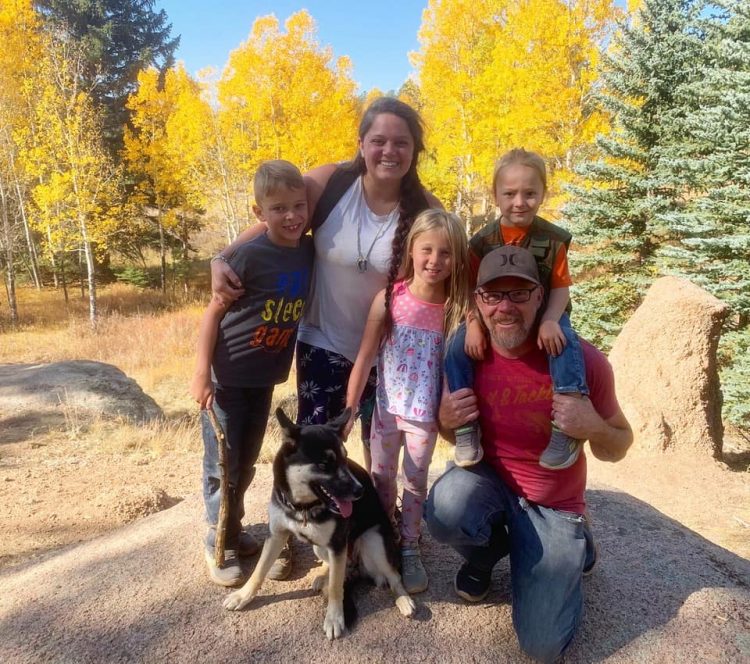 Pets are able to offer multiple benefits to children, in this case, from empathy and love, little Scarlette created a very important bond with her cat. Together they are the best team.