The nature of consciousness remains deeply mysterious and profoundly important, with existential, medical and spiritual implication. We know what it is like to be conscious – to have awareness, a conscious 'mind', but who, or what, are 'we' who know such things? How is the subjective nature of phenomenal experience – our 'inner life' – to be explained in scientific terms?
Sir Roger Penrose and Stuart Hameroff of the University of Arizona come to the conclusion that consciousness is information that is stored at the quantum level, despite the fact that scientists are currently engaged in contentious discussions over what consciousness actually is. The evidence that "protein-based microtubules—a structural component of human cells—carry quantum information—information stored at a sub-atomic level" has been discovered by Penrose and his colleagues is consistent with this statement.
According to Penrose, when a human briefly passes away, this quantum information is liberated from the microtubules and dispersed across the cosmos. When someone is revived, however, the quantum information is redirected into the microtubules, which is what causes a near-death experience. "This quantum information may be able to survive beyond the body, potentially eternally, as a soul if they are not restored and the patient passes away.
The famous Max Planck Institute for Physics in Munich shares Penrose's belief that the physical cosmos we see is really a perception, and that there is an endless afterlife. Some people think that after death, awareness moves to other parallel realms.
Consciousness is presumed to 'emerge' from complex neuronal computation, and to have arisen during biological evolution as an adaptation of living systems, extrinsic to the makeup of the universe. On the other hand, spiritual and contemplative traditions, and some scientists and philosophers consider consciousness to be intrinsic, 'woven into the fabric of the universe'. In these views, conscious precursors and Platonic forms preceded biology, existing all along in the fine scale structure of reality.
My research involves a theory of consciousness which can bridge these two approaches, a theory developed over the past 20 years with eminent British physicist Sir Roger Penrose. Called 'orchestrated objective reduction' ('Orch OR'), it suggests consciousness arises from quantum vibrations in protein polymers called microtubules inside the brain's neurons, vibrations which interfere, 'collapse' and resonate across scale, control neuronal firings, generate consciousness, and connect ultimately to 'deeper order' ripples in spacetime geometry. Consciousness is more like music than computation.
Colleagues Travis Craddock and Jack Tuszynski and I also study how anesthetics act in microtubules to erase consciousness, and with Jay Sanguinetti, John JB Allen and Sterling Cooley, we are studying how transcranial ultrasound (TUS) can be used noninvasively to resonate brain microtubules and treat mental, cognitive and neurological disorders.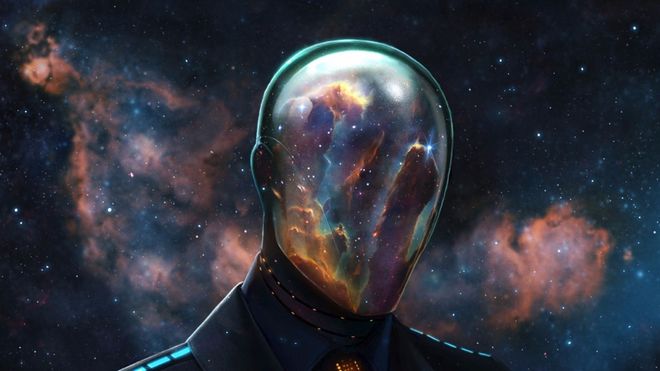 Life After Death?
– Physicists Says "It's Quantum Information that Transcends from One World to Another"
While scientists are still in heated debates about what exactly consciousness is, the University of Arizona's Stuart Hameroff and British physicist Sir Roger Penrose conclude that it is information stored at a quantum level. Penrose agrees –he and his team have found evidence that "protein-based microtubules—a structural component of human cells—carry quantum information— information stored at a sub-atomic level."
Penrose argues that if a person temporarily dies, this quantum information is released from the microtubules and into the universe. However, if they are resuscitated the quantum information is channeled back into the microtubules and that is what sparks a near death experience. "If they're not revived, and the patient dies, it's possible that this quantum information can exist outside the body, perhaps indefinitely, as a soul.
Researchers from the renowned Max Planck Institute for Physics in Munich are in agreement with Penrose that the physical universe that we live in is only our perception and once our physical bodies die, there is an infinite beyond.
Some believe that consciousness travels to parallel universes after death. "The beyond is an infinite reality that is much bigger… which this world is rooted in. In this way, our lives in this plane of existence are encompassed, surrounded, by the afterworld already… The body dies but the spiritual quantum field continues. In this way, I am immortal."…