A sweet kitten has moved the whole Internet with her gesture of not wanting to move away from the door of the store, where she always went with her deceased human. This is so sad!
The loss of a loved one is always painful and difficult to overcome, so many people go through the world with the vivid memory of that person who is no longer there. Sadly, that's the reality that a loyal kitty named Lila is going through and she doesn't understand why her human mommy doesn't end up leaving the store she used to visit when they were together.
The kitten has proven to be as loyal as a puppy.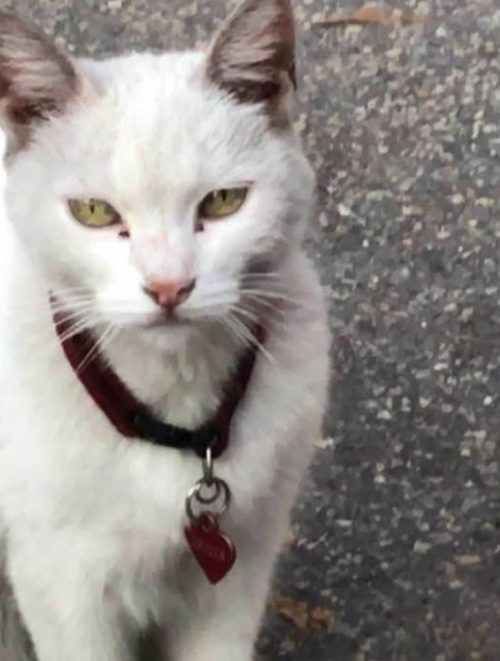 This kitten lives in San Marino, northern Italy, and for more than 11 years shared her days with her beloved owner, an elderly woman who recently passed away.
The death was unexpected for everyone, but especially for the kitten who has been seen in recent weeks outside the store she visited with her mother.
Lila hangs around the place every day, waiting patiently.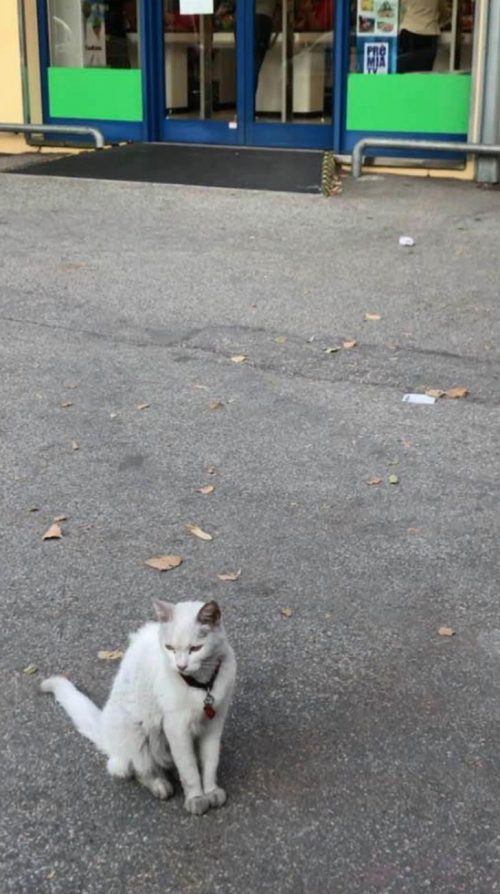 According to neighbors, Lila seems to be waiting for her deceased owner; and seeing her there every day is an act of loyalty that has broken their hearts.
"The cat, who has been stationed in front of a supermarket in San Marino for a few weeks now, is waiting for her mistress to come out of the store, as when she accompanied her to do the shopping, waiting for her outside," wrote Andrea Magnani, a local resident, on his Facebook page.
The kitty is reluctant to leave the place that even reminds her of the smell of her human. Who could comfort her?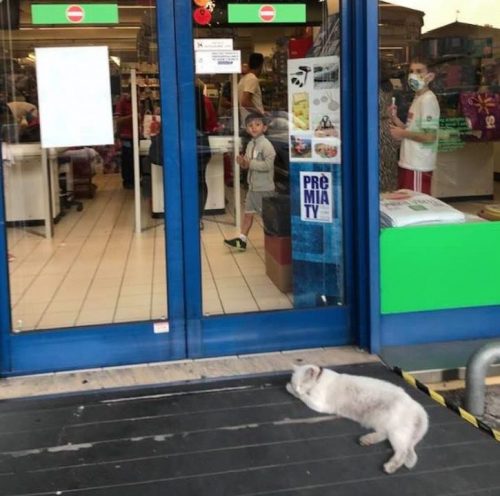 The saddest thing is to know that the longed-for reunion will never happen, the owner is no longer there and that is why the family decided to take responsibility for the animal. However, care and attention are not enough.
Lila will never leave her ritual and every morning she arrives at the Aduana del Carbon store.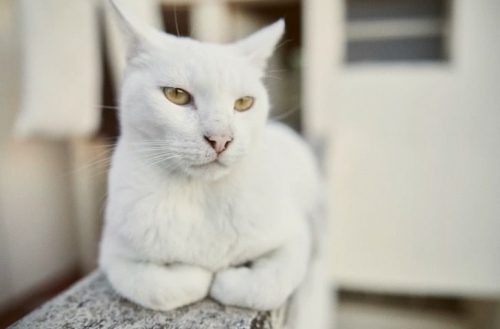 The employees of the place are also touched by her situation and try to compensate for the sadness with cuddles and food.
"He lets himself be petted, but as you can see, he no longer takes care of his fur as another cat would. She probably lives in loneliness and nostalgia for the past because in her life, for 11 years, she was in the company of this lady who is no longer here," Andrea added in her publication.
Seeing Lila reminds more than one neighbor of the famous Hachikō.
For neighbor Gabriela who took it upon herself to make the story viral, Lila's case reminds her of Hachikō, that well-known and loyal Japanese puppy that waited for its owner for years without knowing that the latter had passed away.
Apparently this kitty knows, but is still not resigned to the departure. The changes of owners and routine seem to keep Lila in a kind of denial, that's why her constant waiting outside the store has everyone moved.
Watch in this video Lila's sweet gesture that can't leave anyone indifferent, so much love!
The scenes already accumulate more than 50,000 reproductions and excited users, have not been able to avoid leaving hundreds of comments:
"Nobody gives love as pure and loyal as that of the animals, I hope someone with a good heart will come along and convince her to leave for a good home", "Poor thing, how much I loved her", "That's real love and forever".
Lila is the real example that cats are loyal and grateful animals. Her gesture touches thousands of people who hope she will be able to find comfort for the pain of having lost her companion.