Toldo is an adorable kitten who has decided to accompany his owner even after leaving this earthly plane. For this beautiful kitten there seems to be nothing more important than visiting daily the grave of the person who, in life, made him feel special and with whom he created an incomparable bond.
The kitten lives in Montagnana, in northern Italy, and was rescued when he was only a few weeks old by Renzo. Since then, this adorable ball of fur knew he had found a special person who loved him unconditionally until the day he died.
Kitten visits his owner's grave every day.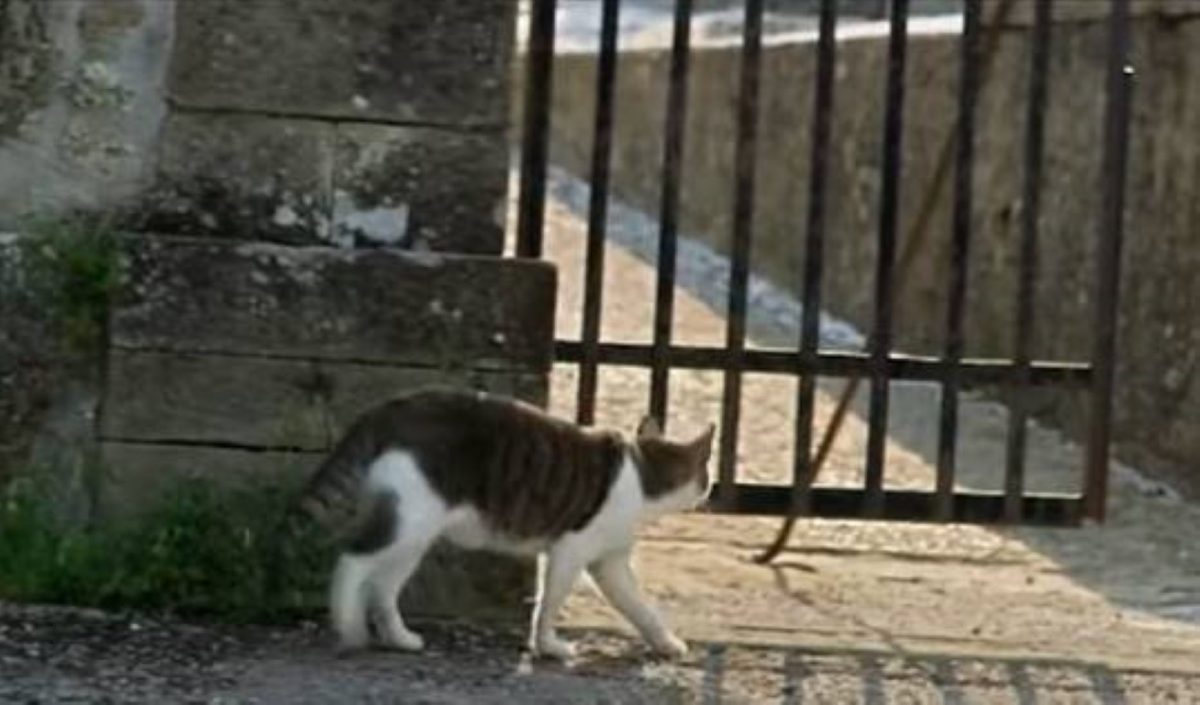 However, Toldo does not seem to understand the absence of his father and since the day of the burial he has visited the grave every day bringing him small offerings, which are nothing more than a symbol of his love and fidelity.
Leaves, sticks, twigs, plastic cups or paper towels are some of the gifts that Toldo carries in his mouth and leaves on the grave of the one who, even after his death, is still his favorite person.
A faithful companion who loves his favorite person even after death.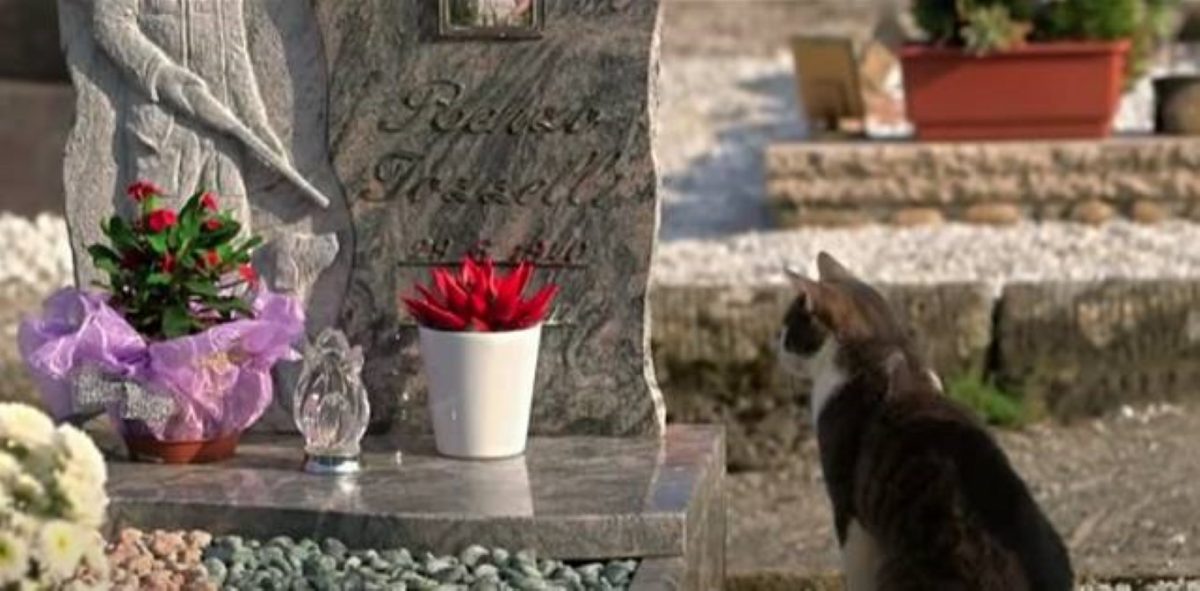 It all started after the funeral, when the kitten followed the coffin from the house to the cemetery.
The next day, Renzo's widow, Ada, went to the cemetery with her daughter and noticed that there were some dry leaves on the grave.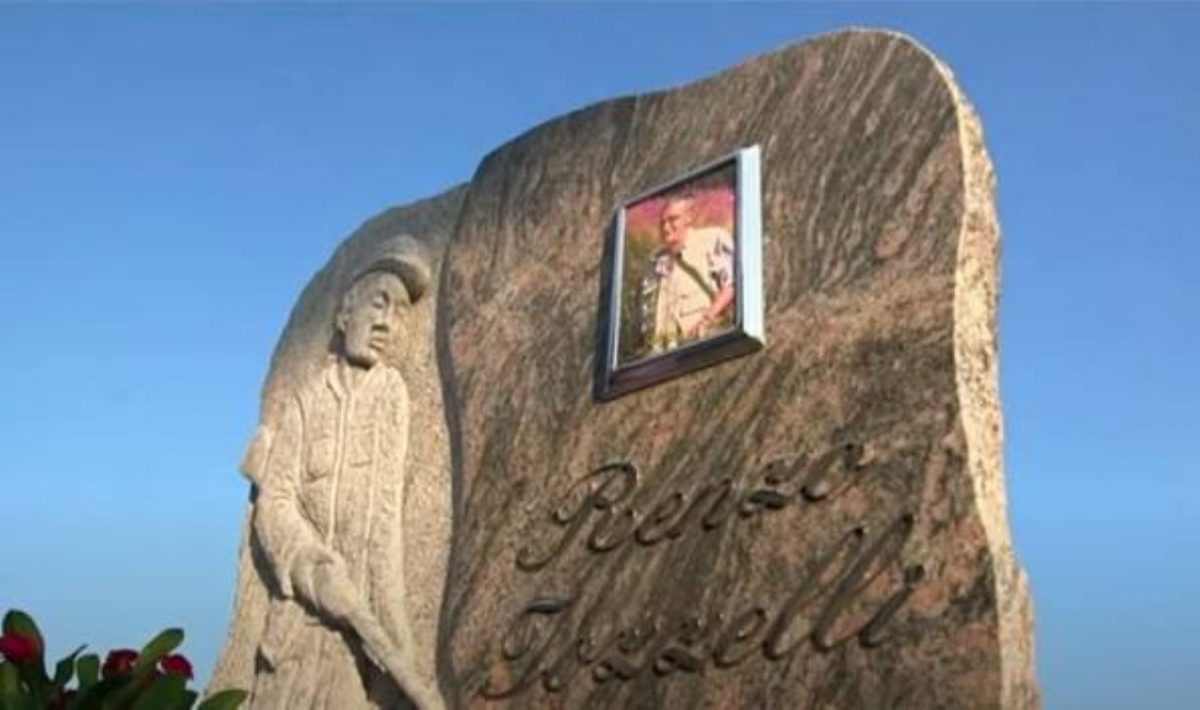 While Ada immediately thought it had been her husband's faithful companion who had been responsible for leaving the twigs, the daughter found it hard to believe such actions by a cat.
"We went to the cemetery with my daughter and found an acacia twig on the grave. I immediately thought it was the cat, but my daughter was convinced that I was in a very emotional state at the time."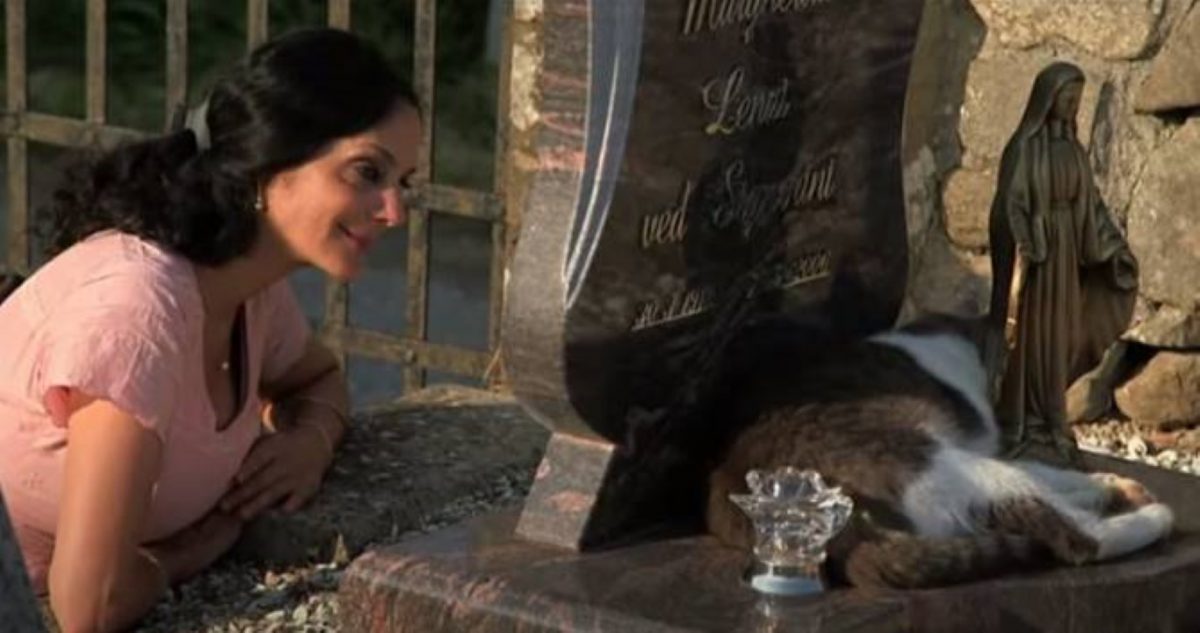 It wasn't until Renzo's son returned to the cemetery and found the faithful kitty standing guard at the grave.
His routine has caught the attention of neighbors who daily see him approach the cemetery and rest a few minutes on Renzo's grave. He may even visit him several times a day, alone or in the company of Renzo's widow, Ada.
"Today I went to the cemetery with Toldo. On my way back, someone I know told me the cat had already been there this morning," Ada said.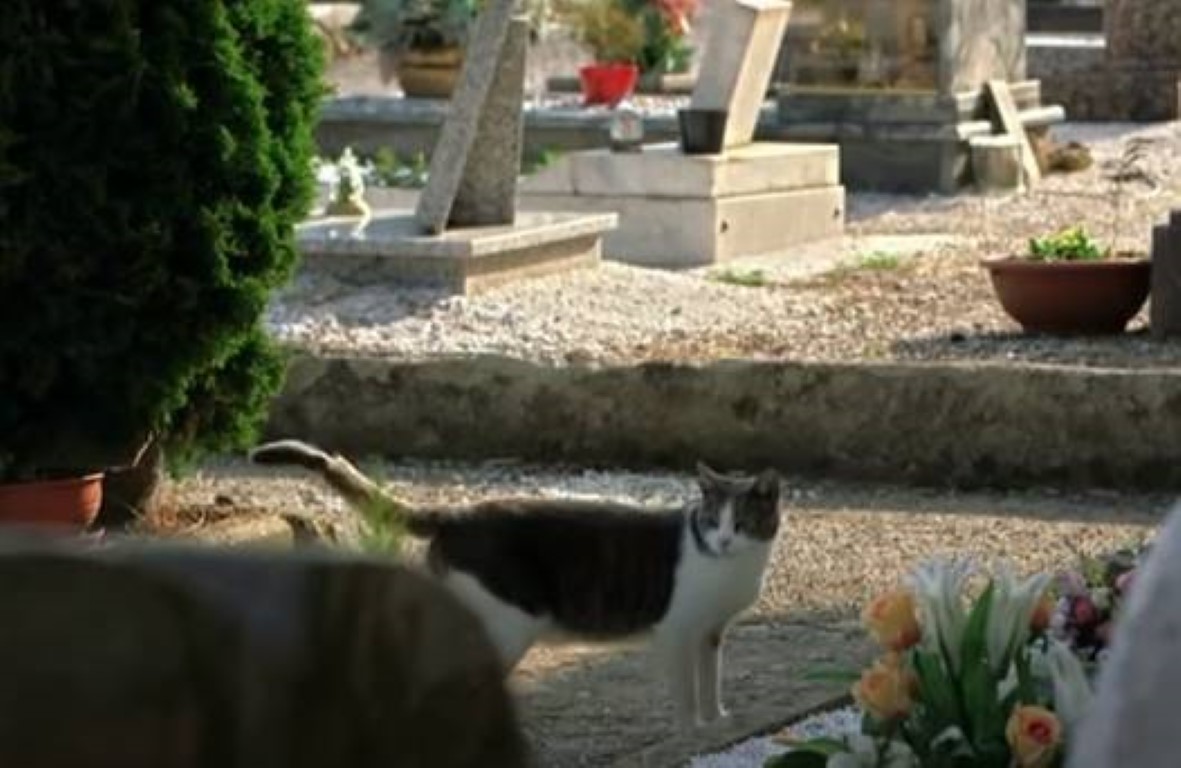 For Ada, the bond Renzo had formed with the cat was one of those wonderful, unique things that is often hard to believe.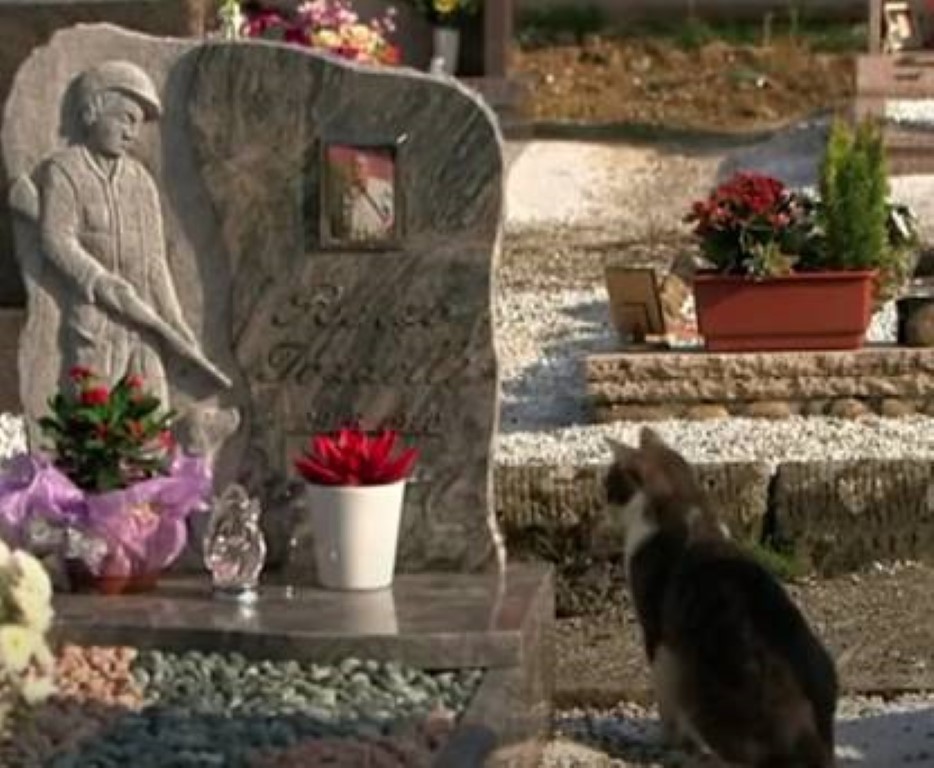 Toldo had been rescued from a feral cat colony, he accompanied his owner not only in moments of happiness, but on those grey days comforting him with tender feline hugs.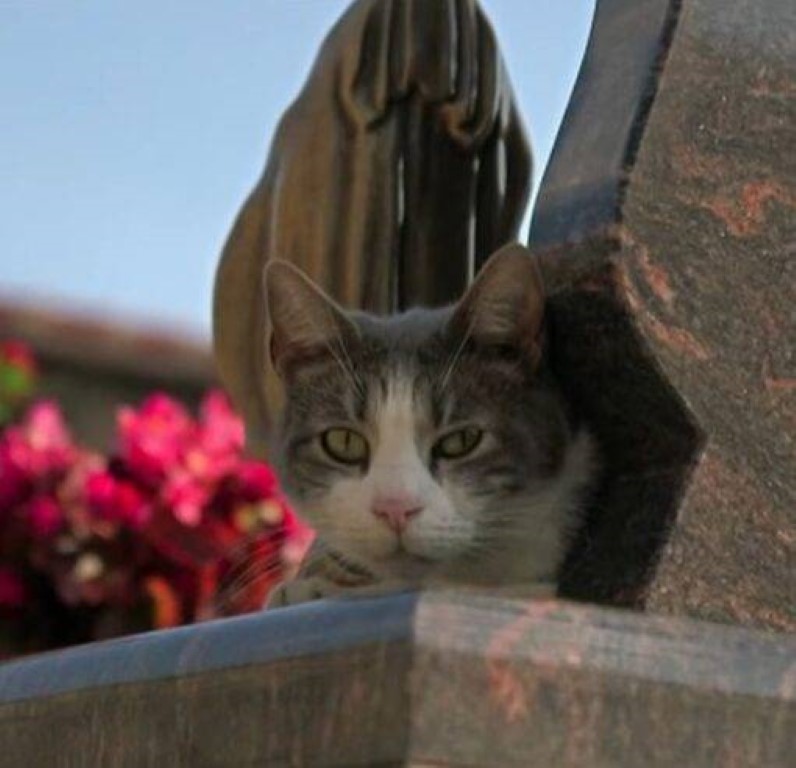 Unfortunately, not everyone seems to understand the great bond between Toldo and Renzo and some people try to chase him away every time they see them approaching the cemetery. In this regard Ada commented:
"Some people chase him away by throwing things at him. Some old people believe that the presence of an animal in the cemetery is disrespectful to the dead.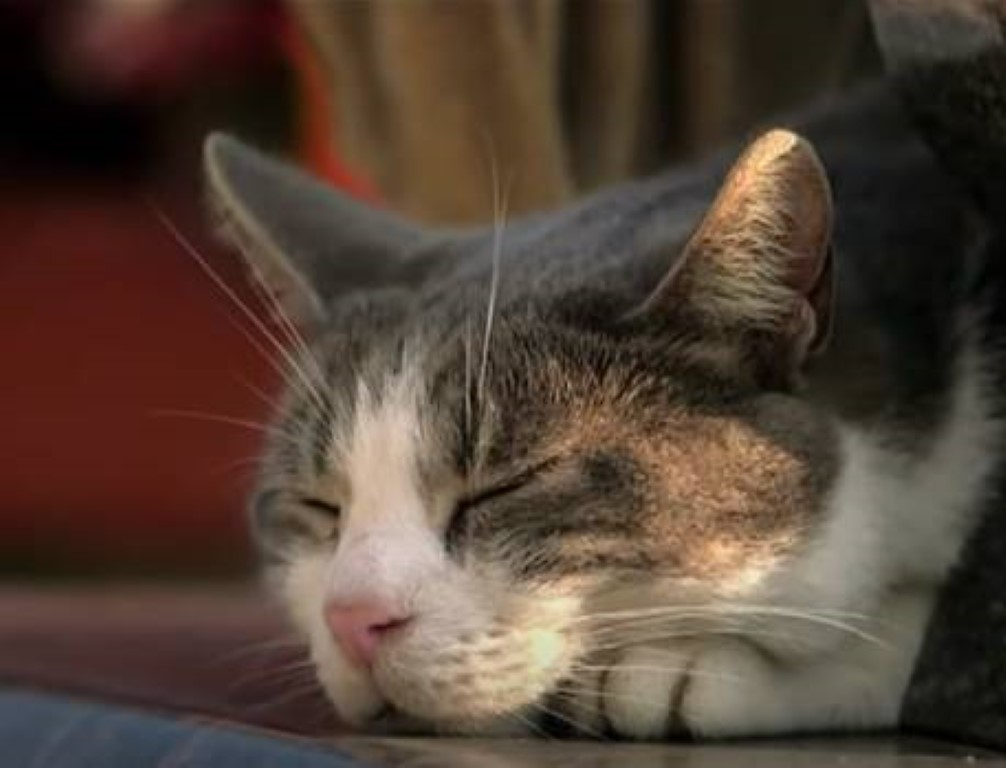 Fortunately, Toldo's love and loyalty to her deceased father is much greater and she continues to visit him every day.
"My husband was a very loving man and loved animals very much, especially Toldo and I think Toldo is now trying to show his appreciation. He is a very special cat and it is impossible not to love him," said Ada.
Let's remember that cats are sociable animals that need to feel accompanied, at ease and safe. For this reason, they choose companions to live with, a person they will love and create a special affectionate bond.
We are happy to know that this kitten had the joy of sharing a great part of his life with someone who loved him unconditionally. Let's never underestimate the actions of a furry cat and understand that they, just like human beings, are sensitive beings who only want to be loved.