Although the world may be fearful of the pandemic, good deeds need not stop. On this occasion, we are happy to report that the last of the giraffes at risk of drowning in a flood in Kenya are finally safe and their rescue can only be described as miraculous.
Fifteen months of efforts to save the giraffes have paid off.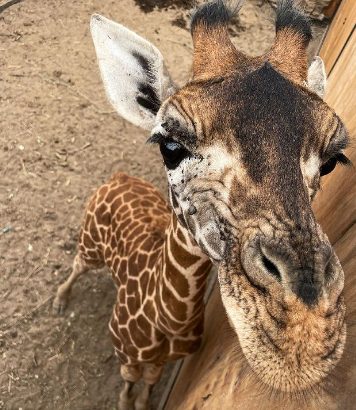 Since the beginning of 2020, animal groups have been fighting to rescue giraffes trapped around Kenya's Lake Baringo and at risk of drowning.
As reported by the non-profit organization Save Giraffes Now, a group of Rothschild giraffes were trapped on Longicharo Island in the lake.
During all these months, the creatures were deprived of the resources they needed to survive.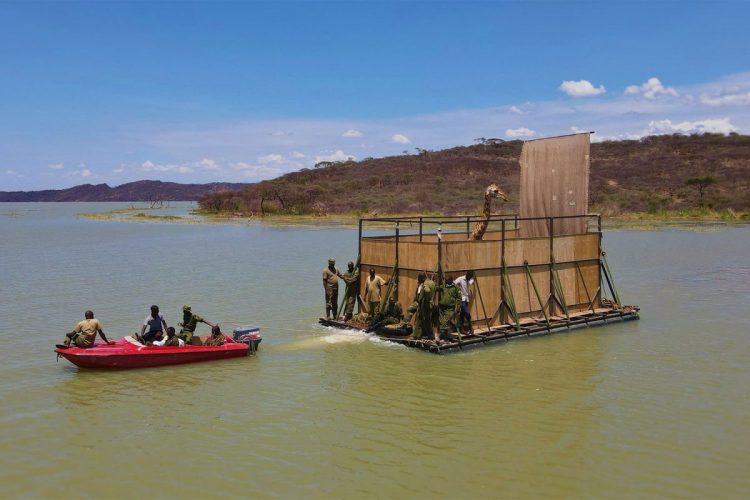 Since the tragedy began, Save Giraffes Now, Ruko Community Conservancy, Northern Rangelands Trust and Kenya Wildlife Service (KWS) had worked together to rescue each of the giraffes.
They used all their human and material resources to save the creatures.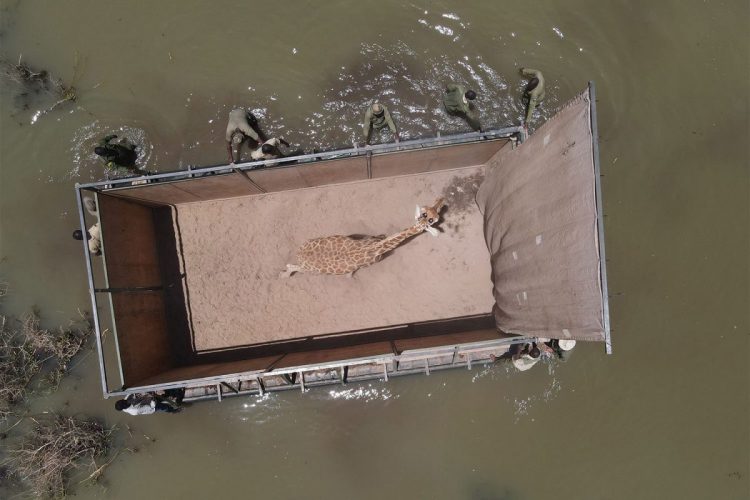 The matter was far from simple, as they had to move the stocky animals by sea. The emergency resulted in the creation of a customized barge (called "The GiRaft") and a 1,780-hectare sanctuary on the mainland for the animals.
With great effort, each giraffe was rescued.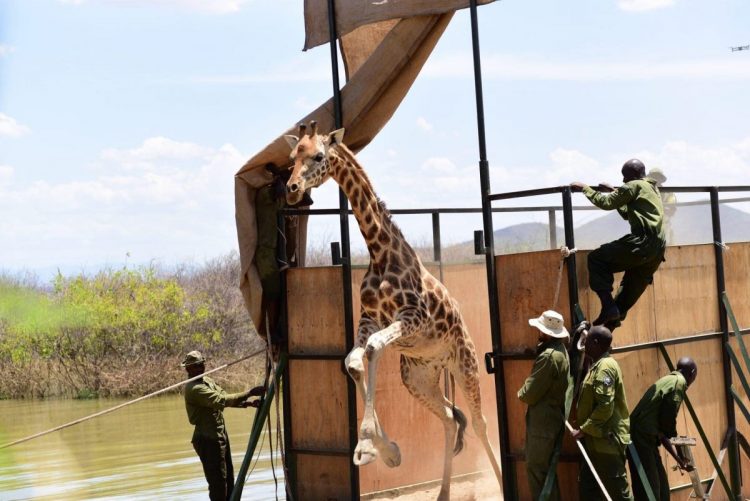 Over the past few months, rescuers had been saving the lives of each of these beautiful animals. For that reason, knowing that the last of the giraffes is out of danger is a great satisfaction.
This little one signified the successful culmination of so many efforts.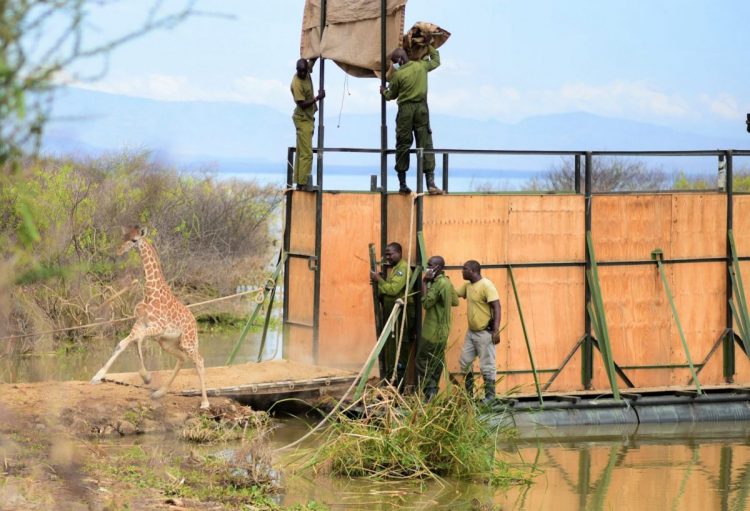 "We felt a great sense of urgency for this rescue. With the giraffe in silent extinction, every giraffe we can protect is important, so this rescue is an important step in supporting the survival of this species," said David O'Connor, president of Save Giraffes Now.
Since December, Ruko rangers trapped the animals at The GiRaft.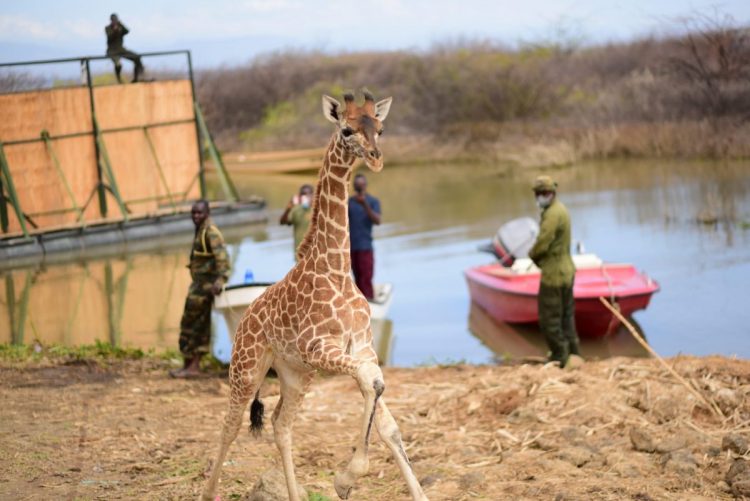 The task had been to leave treats inside the barge to get some of the giraffes to come up on their own and once there they were transferred to the sanctuary, as soon as the weather permitted.
This April, the operation was completed with the arrival of Noelle at the sanctuary. This giraffe was born in December on the island to one of the adult females that had been trapped there for months.
Now all the giraffes are together at the sanctuary and the rescuers involved in this long mission are pleased to have succeeded. These creatures belong to an endangered species and therefore the life of each one of them has an even greater value.
Applause for all those who put their best effort in this rescue, may life multiply them so much love for animals. Don't leave without sharing this lovely news.