A poor little dog was fighting for his life in a frozen lake when an unknown but very brave man with the noblest of hearts did everything he could to save him.
Don Chatten showed what his heart is made of when he didn't mind jumping into a frozen lake to save the life of a stranger's dog, who was about to drown.
Chatten is a dog lover who lives in Buffalo, New York. The man has two rescue dogs of his own and regularly takes them to Bark Park in Ellicott Creek Park to play and get some exercise.
The man clung to the nearly frozen puppy to keep him warm and save his life.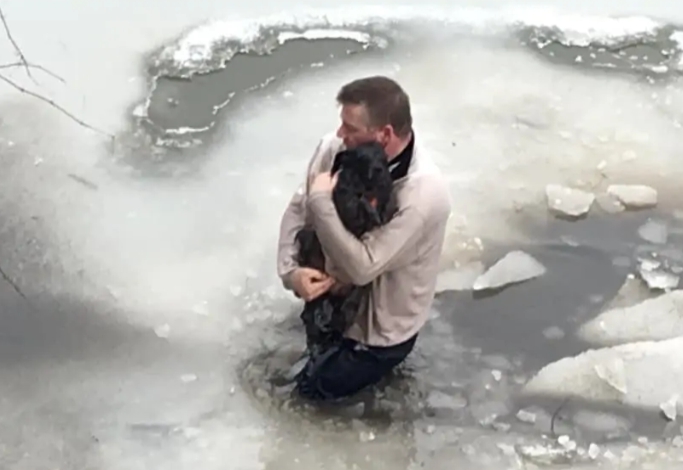 On a cold February day, he took his puppies, Duke and Milo, to the park as usual. As he was leaving the place, a man who was very anxious approached Chatten and asked him if he had seen a small terrier named Jackson.
Chatten, who has an enormous sensitivity to animals, told the fellow that he would help him look for his lost little dog, and the two parted ways and began to search every corner of the park.
Chatten, Duke and Milo walked all over the place, but did not see the terrier. Then they came to a footbridge that crossed the Tonawanda Creek. Suddenly, their dogs stopped walking and started barking.
Chatten looked down into the creek and saw a small terrier struggling to stay afloat in the icy water.
There were two other women standing near the water, Mary Balicki and Samantha Kelly, witnessing the scene in anguish.
Chatten knew the creek and knew that the water was not deep.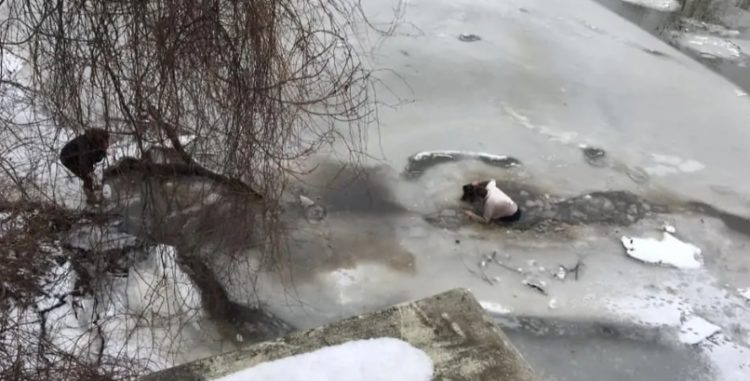 Balicki said they should call 911, but Chatten was concerned that Jackson might not be able to hold on for that long.
The terrier's owner was nowhere in sight, so Chatten quickly decided to jump into the water to save him. He approached the women and handed Balicki his jacket and wallet. Then, he entered the water.
Chatten knew that the water was shallow near the creek bank. He tried to crawl on the ice, but all at once the icy layer gave way.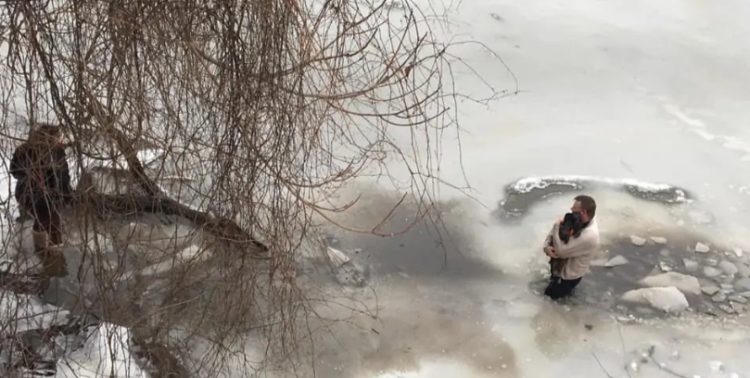 At that moment, the water was up to his waist. Feeling no fear, he broke through the ice and pushed on, until he caught up with poor Jackson.
Chatten quickly reached the terrier and pulled him out of the water. Because he took a slightly different path back to shore, he had to break more ice.
The man who was rescuing the pet felt a slight hitch in his breathing as he approached the edge of the creek as a result of the icy water, but he was able to make it to land.
Balicki and Kelly were truly amazed by Chatten's bravery. Not many people would be willing to jump into a frozen lake to save someone else's dog. That made our friend a true hero.
Chatten received the Animal Hero Rescue Award for his noble deed.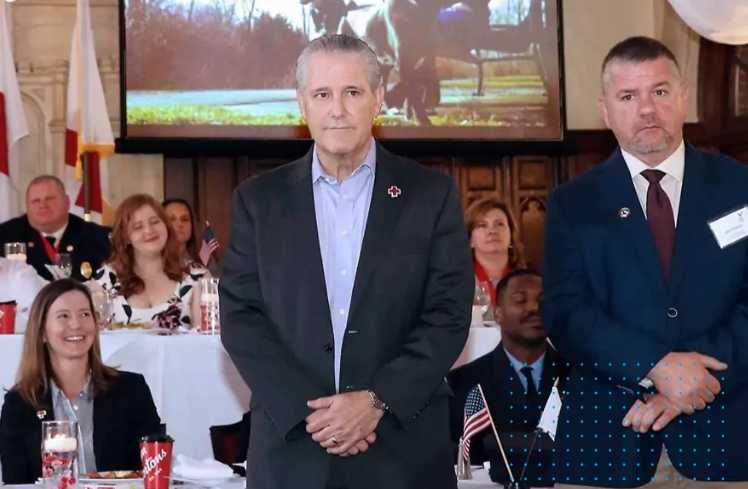 Chatten returned Jackson to his grateful owner. The pet was immediately taken to the vet. Fortunately, the dog was fine!
Samantha Kelly posted photos of Chatten's daring rescue on Facebook, and many people called him a hero. Chatten said it wasn't really a heroic act, in fact, he gave credit to Duke and Milo, who were the ones who actually found the terrier.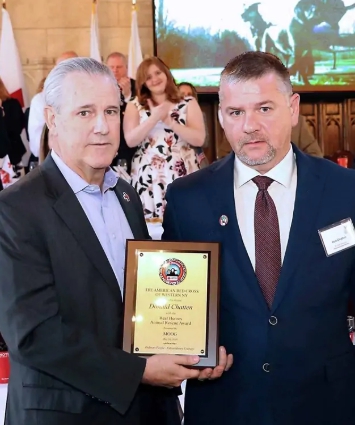 The American Red Cross of Western and Central New York awarded Chatten its Animal Hero Rescue Award – after risking his life to save little Jackson, Chatten deserved this recognition!
Chatten's excellent action is inspiring, he is a brave man who did an amazing job saving a little terrier from an icy creek.