Can you imagine encountering a mysterious and enormous sea creature 15 meters long? There is much talk about mystical and fantastic beings that inhabit the depths of the sea, but rarely does an event as extraordinary as the one that took place on the shores of a large island in Indonesia.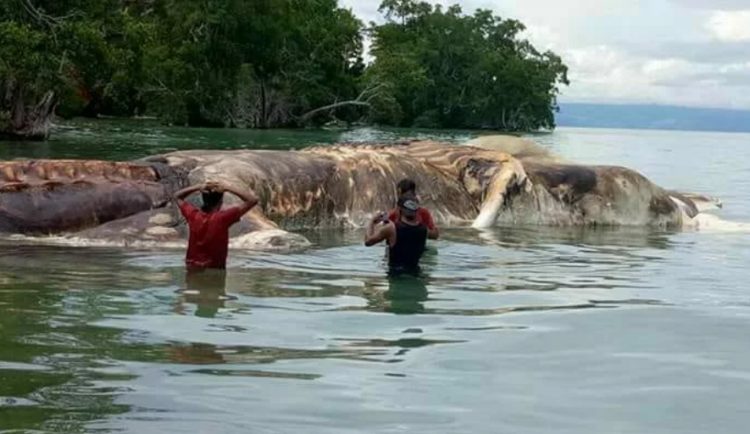 The discovery was so colossal that it captured the attention of the whole world. Who could not remain breathless in the presence of an enormous inert body in an advanced state of decomposition, with dimensions of dozens of meters.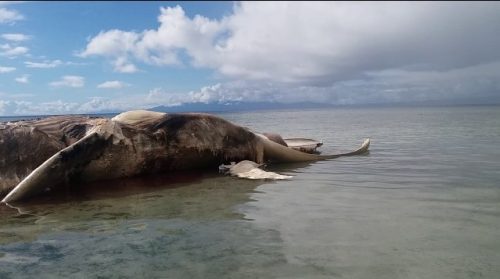 It was the fisherman named Asrul Tuanakota who noticed that something mysterious was in the water of the island. Initially, he thought the massive body was a boat, but when he got closer to get a better look he discovered that it was actually a lifeless sea creature.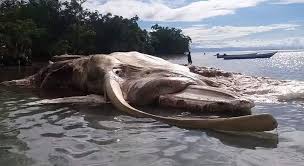 The fisherman took a close look at the creature, coming to the conclusion that it was a giant squid, given that some sort of tentacles were protruding from it and the water around it was dyed bright red by the liquids emanating from it.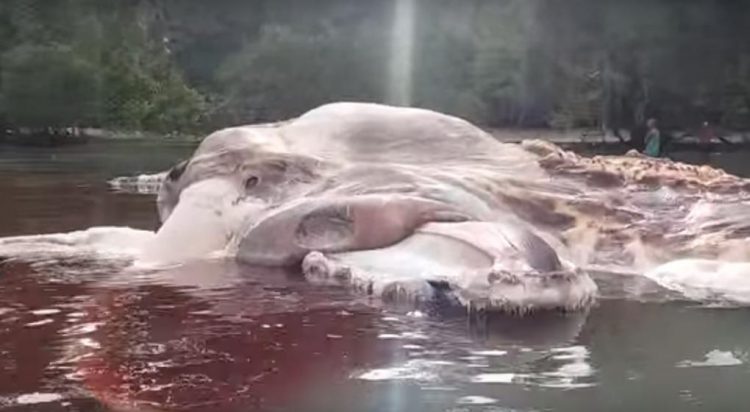 As a result of the encounter, all kinds of theories and explanations began to be formulated, most of them involving paranormal and fantastic phenomena. It was necessary for science to intervene to give a reasonable interpretation of the case.
Residents and tourists came to the island to get a closer look at the mysterious creature.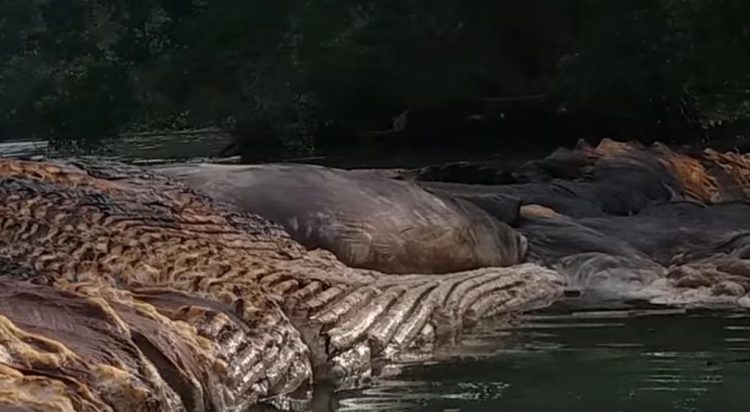 "An unidentified, lifeless, giant creature is decomposing off the coast of Seram Island. No one knows what it is," wrote a resident of the area on social media.
After much controversy and silence from the scientific community. Finally, it was scientist George Leonard, who is head of the non-profit Ocean Conservancy, who cleared up the big dilemma.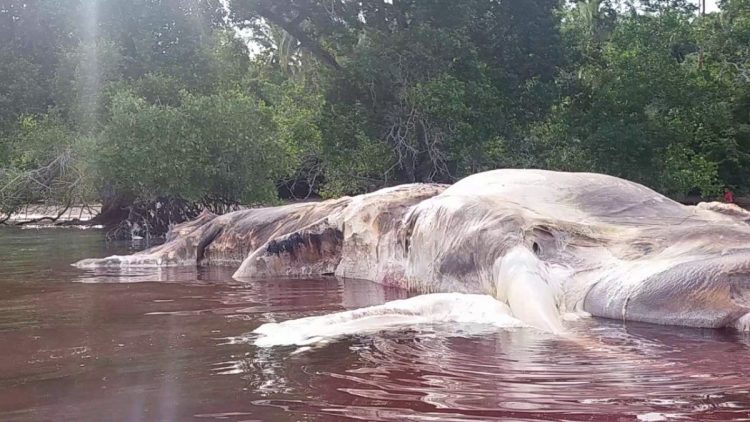 The mysterious creature in a state of decomposition corresponds to a baleen whale. It was the remains of its skeleton and plates, which it once used to filter food, that made it possible to identify the type of animal it is.
Baleen whales are technically called "mysticete" and are characterized by having baleen instead of teeth.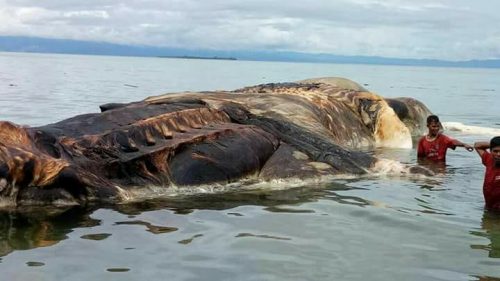 This kind of whales are distinguished by having extensive plates hanging from their jaws, at the top, which they use to catch food. The mysterious specimen was found in Seram Island because that area is close to their migration routes.
After so much controversy, with the mystery solved, the inhabitants of the area asked their ruler to remove the whale from the island. That was the end of this impressive being.
The size of the creature provoked astonishment and terror.
Were you able to identify that it was a whale quickly? What would you have done if you had been in front of it? Share and let us know what you think.