A stunning image from the far-off universe, 1,350 light-years away, has just been acquired by NASA/Hubble ESA's Space Telescope.
The mysterious NGC 1999 item is actually a "reflection nebula," according to Science Alert. It is possible to view it as leftovers from star formation, in this example, the formation of the constellation Orion's V380 Orionis system of many tiny stars.
The frightening nebula is situated not far from the well-known Orion Nebula, which is also the nearest star nursery to Earth.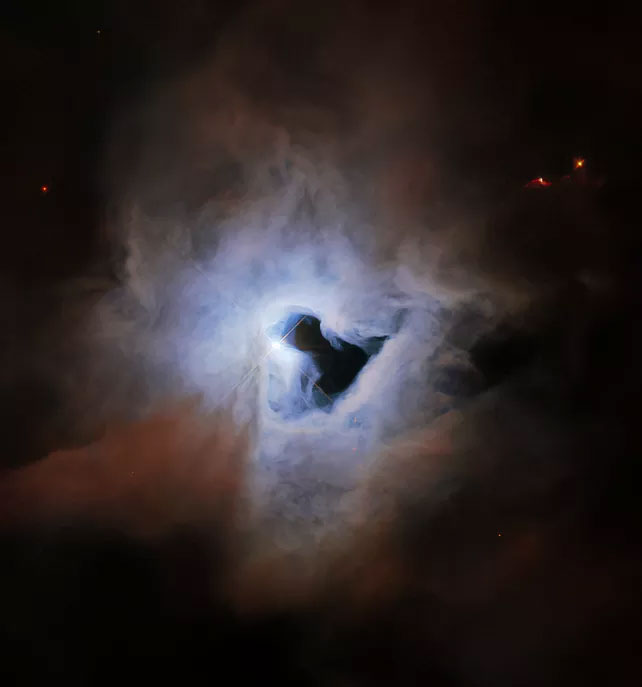 The gap between the reflection nebula, which scientists call the "keyhole of the universe" or the "gateway to another universe," is the nebula's most curious thing.
ESA initially suggested that it was most likely a rare object in the astronomical world called the Bok sphere, a dense, cold, extremely dark cloud.
However, research steps have shown that it is indeed a giant hole, surrounded by glowing fog. Although it is thought that it is the result of star formation, the specific mechanism that creates that bizarre hole is still something scientists do not clearly explain.
For astronomy lovers around the world to admire the mysterious object, scientists combined Hubble data with images from ESA's Herschel Space Observatory, adjusting the color slightly to form the image that has just been created. ESA announced.