Three blind kittens were resigned to remain without the love and protection of a family until their fate changed.
The felines have something in common: they are blind, and they have developed such a special bond with each other that they could not be separated.
Ever since they found them in a Dubai warehouse, in deplorable conditions, they have been together proving that their love knows no bounds. Faced with the harsh situations they have had to live through, they offer each other comfort and affection to recover.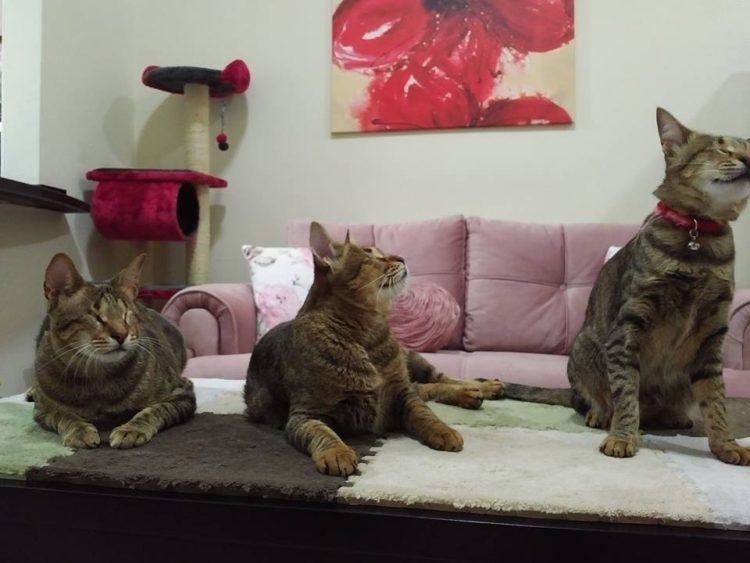 The saddest part of this is that they lost their sight because they did not receive the treatment they needed for their eyes in time… Some people have no heart.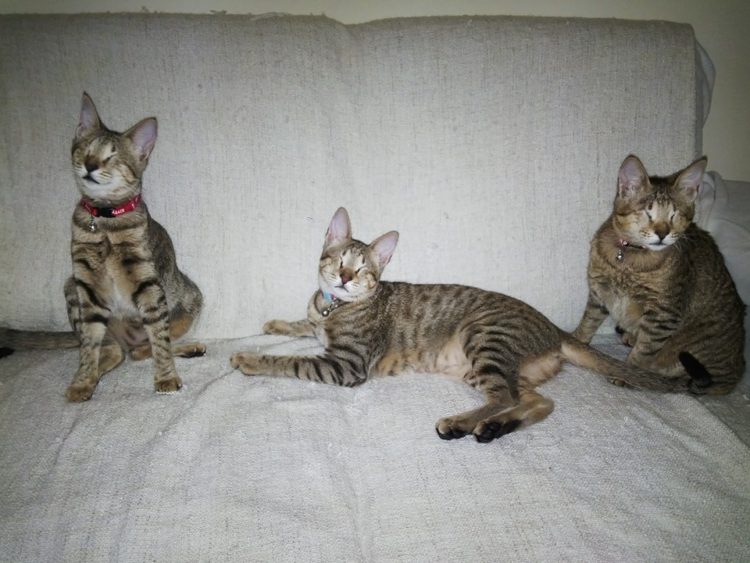 Fortunately they were rescued, but their journey didn't end there. Blue, the only male, was taken to a foster home and couldn't handle being separated from his beloved sisters, named Meadow and Little Willow.
He couldn't bear to feel the absence of his family, he needed them to be together and luckily they were reunited.
The 3 kittens are inseparable.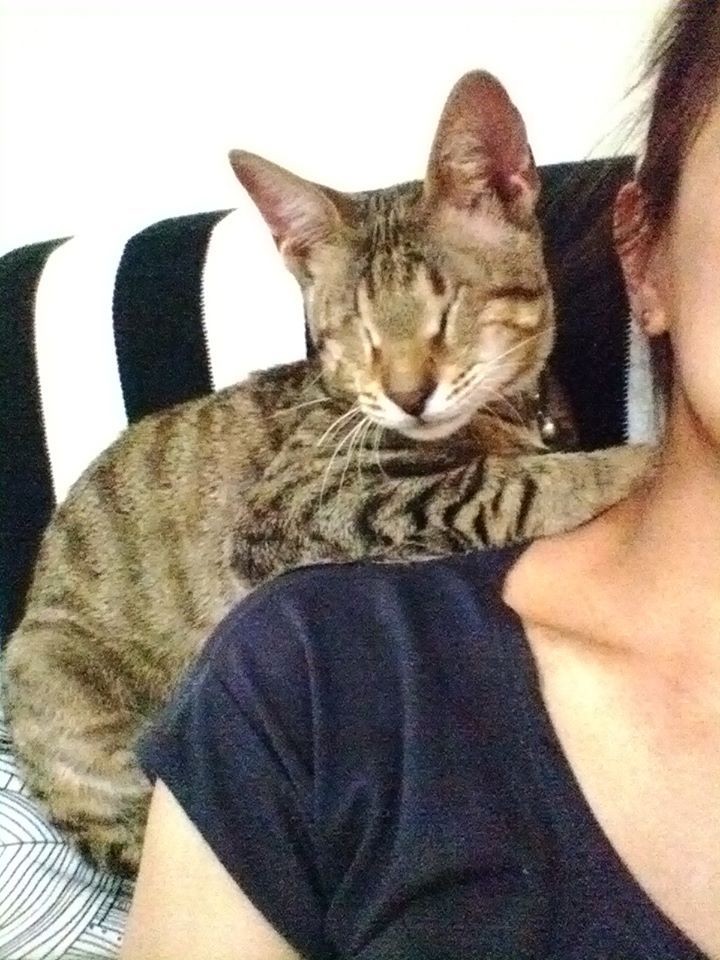 Blue was quickly reunited with his sisters and was once again comfortable and at ease… Their presence brought him back to happiness.
The finder couldn't keep all three of them permanently, so he put them up for adoption and it was at that moment that Magno, the current mother of the three boys, arrived.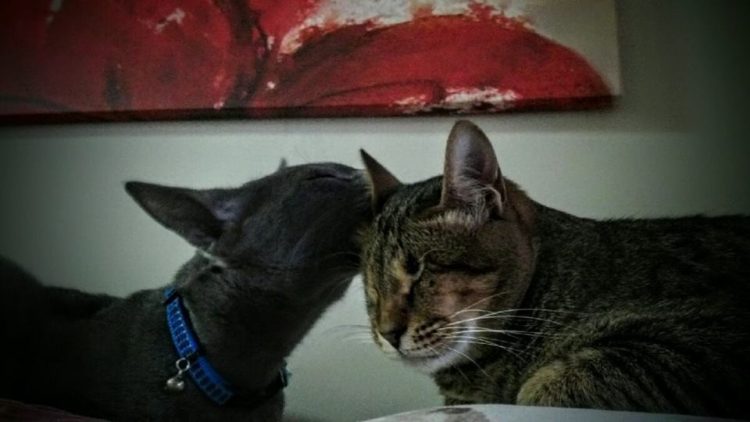 Magno was so moved when she heard about these three kittens, she couldn't separate them and took all three in without a second thought.
It was great news, that someone came along who was willing to take in the three kittens together. If they were separated, their happiness would be sacrificed.
When she took them home, their eyes were in terrible condition: inflamed and badly infected.
They needed surgery to remove them permanently, and Magno made sure they received the medical attention they needed to be well.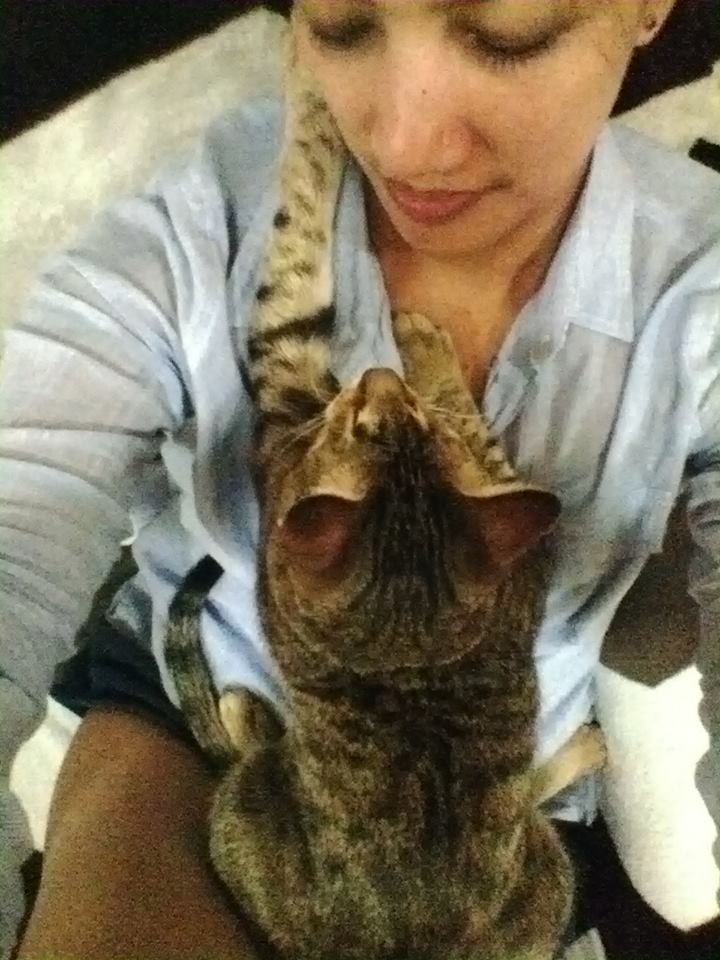 It took them a while to adjust to their new life after surgery, Meadow was a bit antisocial at first. Blue, the oldest, was the most curious.
And the adorable Little Willow is the princess of the house, she was the bravest after the surgery and cried very hard when she didn't feel someone's presence nearby.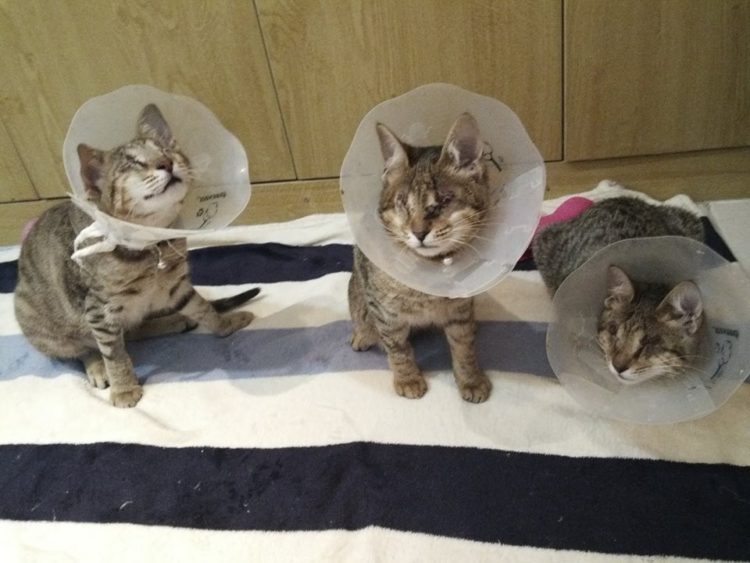 However, the three kittens learned to live well in the apartment by using the rest of their senses to guide them. Magno is more and more impressed every day with the intelligence of these boys.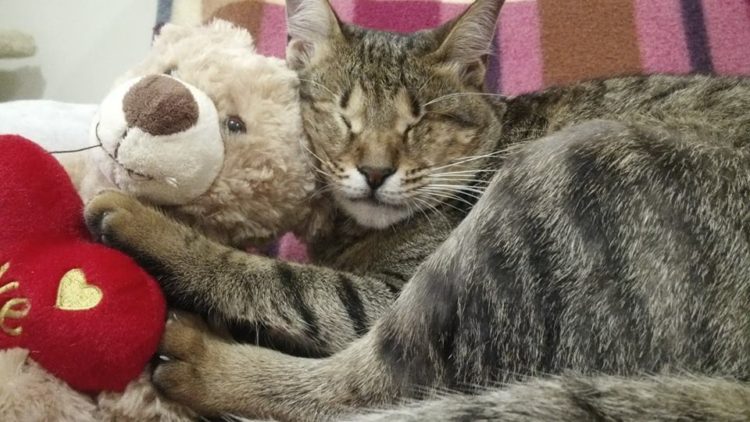 Blue has very accurate senses and is very close to Meadow, while Willow prefers human contact and follows Magno around the house while she gets ready for work.
He rubs his head against her to say goodbye. In addition, he also likes to sleep in her bed. The three kittens are 19 months old and seem to really like their life together in that apartment, like a big family.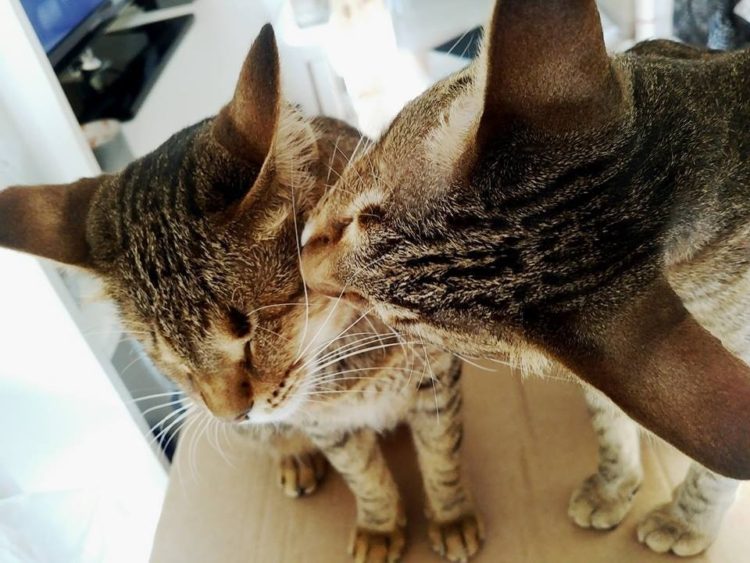 It is very unfortunate that some humans keep abandoning animals, in the case of these three boys it is even more outrageous.
The person who was able to leave them to their fate was aware that they could not fend for themselves. No animal deserves to be treated so unfairly, they are vulnerable beings that need protection and care.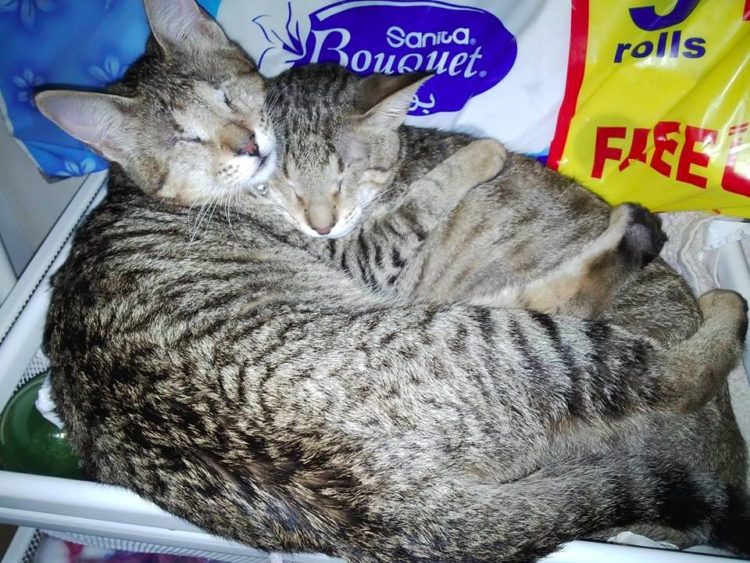 Their inability to see makes human intervention indispensable for their lives. Fortunately there are heroines like Magno who are willing to care for and give a family to helpless beings who have led such a hard life.
On their Facebook page Three Blind Cats share images and videos of their adventures captivating thousands of people who have become fans of the three cats.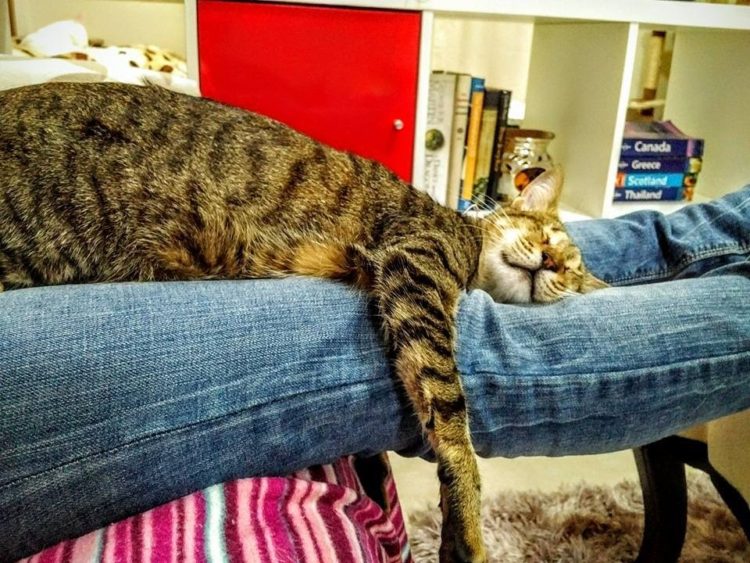 We are glad to hear that the three kittens found the best home after overcoming such a sad past. Together they will continue to be a great team, a very happy family.