Moet is a beautiful white Persian cat who barely made it through his first few months of life. He was blinded by an infectious disease and is now an ambassador for homeless kittens.
The poor conditions in which Moet grew up caused the cat to go blind.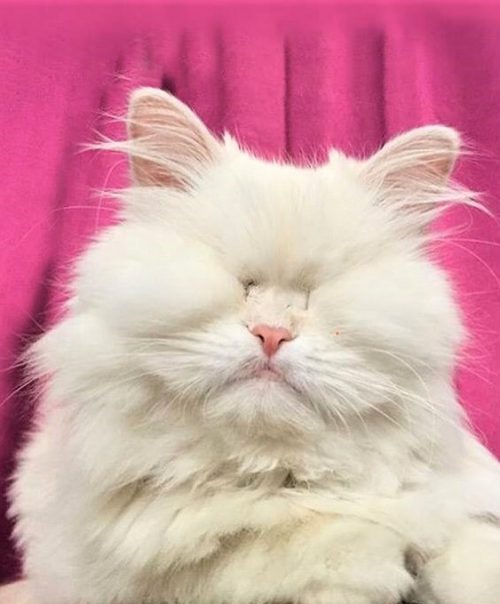 The little guy was born in an illegal cattery where the last of their concerns was the welfare of the animals, most catteries focus on making a financial profit and do not take into account all the care the furry ones need.
Moet lives in Muscat, the capital of Oman.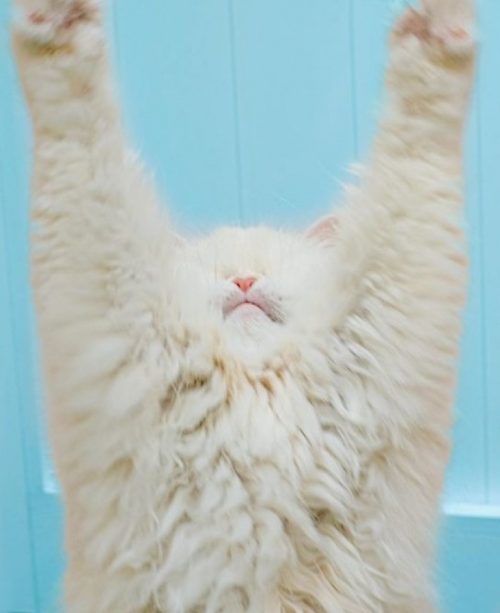 Weeks later, poor Moet was transferred to a pet store where his situation only got worse, he was kept in a small cage where everything was completely dirty.
This was terribly dangerous for such a young kitten.
At the pet store Moet did not have enough water and food.
Moet began to show all the symptoms of cat flu but no one seemed willing to help him.
Fortunately, the rescuers from Omani Paws saved him and took him immediately to veterinary care, where they found that his condition was very serious.
Cat flu affects kittens' respiratory tract and eyes. If left untreated, it can lead to blindness and fatal consequences.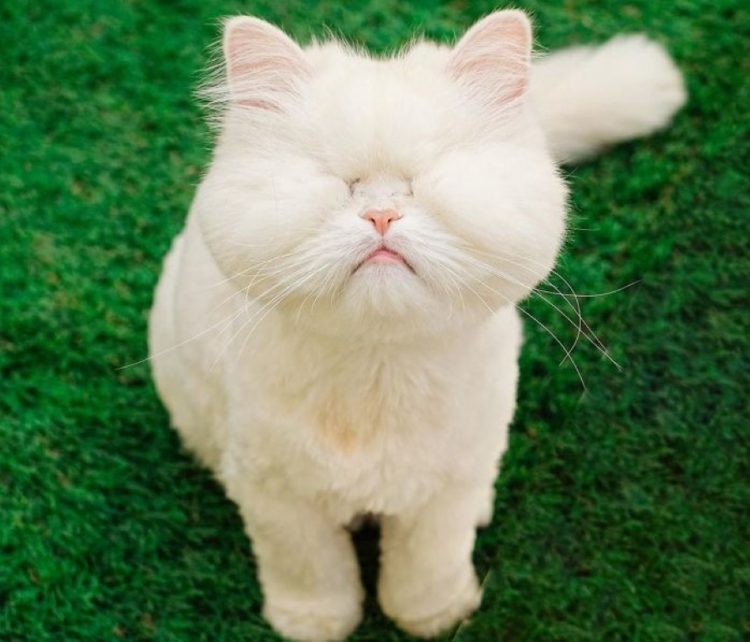 The damage to his eyes was irreversible and the only way to save him was to remove them completely, the little boy would be blind but he would have a chance to live and to know the love of a family.
Just a couple of weeks after the surgery, Moet met the person who would become his adoptive mother.
Moet was adopted along with two other kittens who would become his siblings.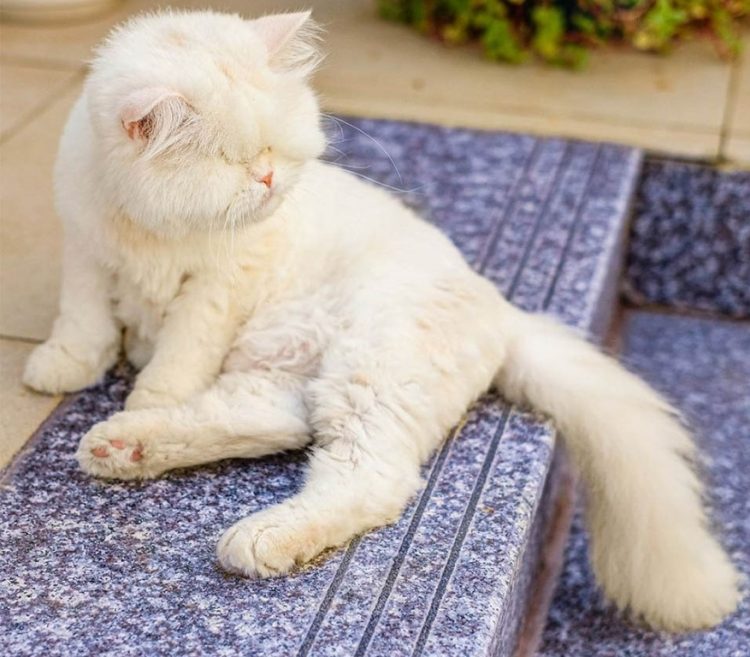 Emily Shotter was completely smitten with the cuddly furball and didn't think twice about welcoming him into her home. Emily took it upon herself to give the blind kitten all the care he needed.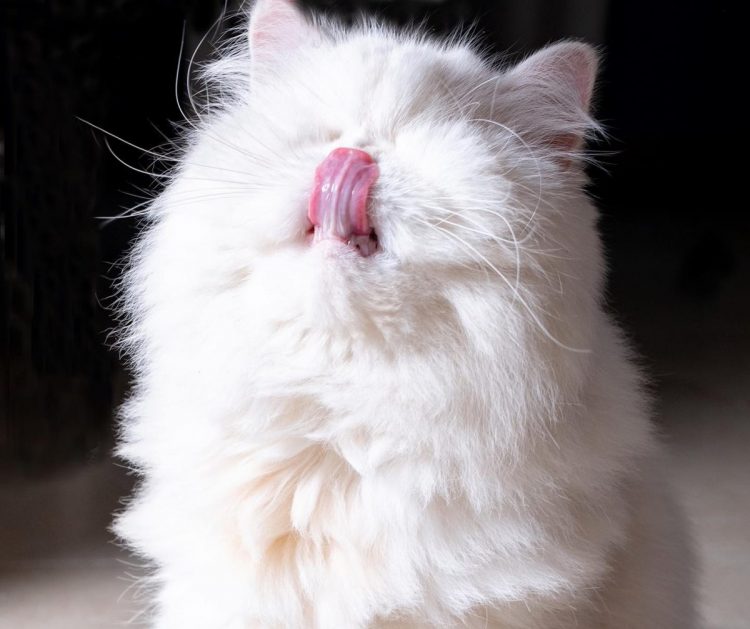 Now, not only is he safe and sound, but he has also become quite the celebrity on the interwebs.
"Moet is very cheeky. He hates feeling bored and doesn't hesitate to squeal to get other people's attention," Emily said jokingly.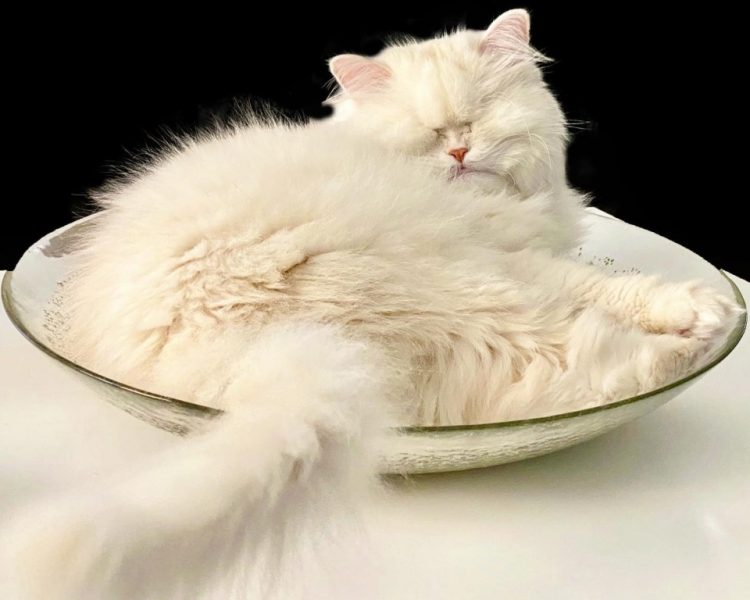 Shotter began sharing images of Moet and within months had gained thousands of followers.
They decided to use the occasion to raise awareness about the countless problems facing animals on the streets of Oman.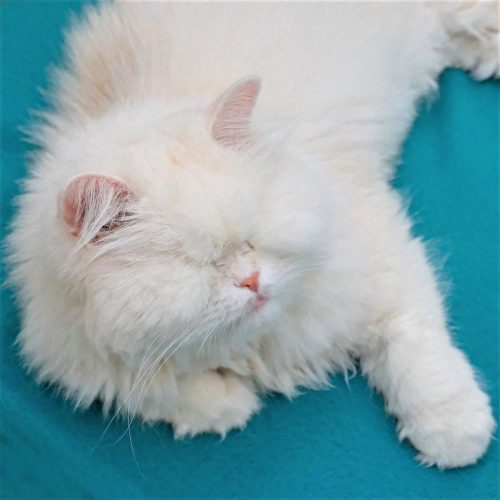 Enlisting Moet's 70,000+ followers, Shotter and the Omani Paws Foundation are demanding that the Omani government draft a law to protect animals in the country.
Currently there is no law in Oman that protects cats and dogs, so the whole tragedy that poor Moet suffered is still technically legal.
"There are some laws, but only for farm animals and not to domestic animals. The efforts will not stop and the group will continue to help the animals."
With the help of his humans Moet managed to write a book to teach people how they should treat their pets. He also prints a new calendar every year with his best photos.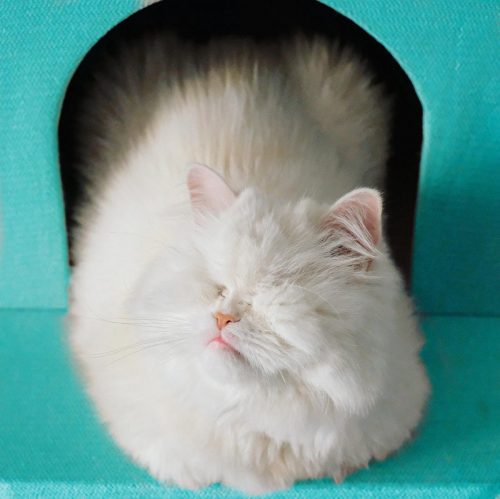 Best of all, all profits generated by Moet's merchandise are donated directly to the foundation.
Moet is a wonderful ambassador who has managed to raise funds that go directly to the foundation that saved his life.
Any kitty with special needs, like Moet, is less likely to get a home. However, this beautiful little Persian furry is further proof of how much they are worth giving a chance. They just need a little extra help but have triple the love to give.
With just a little extra help any special needs animal can have a full life – don't hesitate to open your heart to a kitty like Moet!