Animals are beings to love, let alone a puppy. So, we ask ourselves: how is it possible that there are people who despise them to the extreme? Heartlessly, they threw a puppy placed in a bag through the window of a moving car.
In spite of everything, Chalán was a lucky puppy because he fell in a place full of love.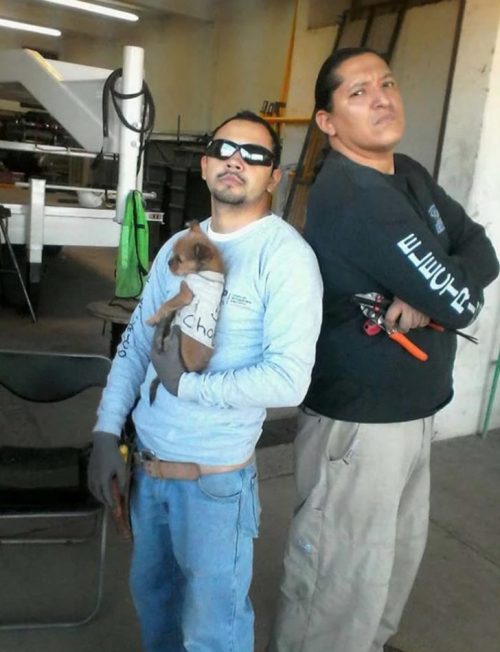 At the time of the abominable and inhumane act, the electrician named Oscar Rangel was resting with other colleagues. That day at work had been, in truth, quite ordinary and boring. What would not be his surprise when he made the dantesque discovery. Everything changed from one moment to the next.
A big surprise awaited them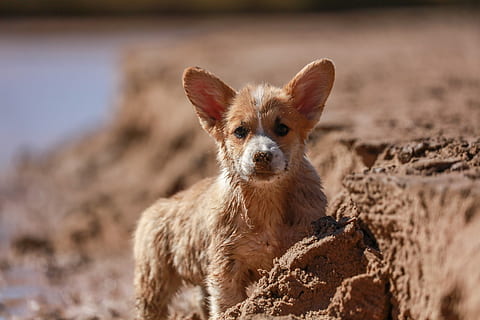 The day before, they had been sent to clean a vacant lot located in front of the workshop where he works, in order to facilitate the entry and exit of vehicles. Suddenly, the workers noticed a white pickup truck approaching the site at very high speed.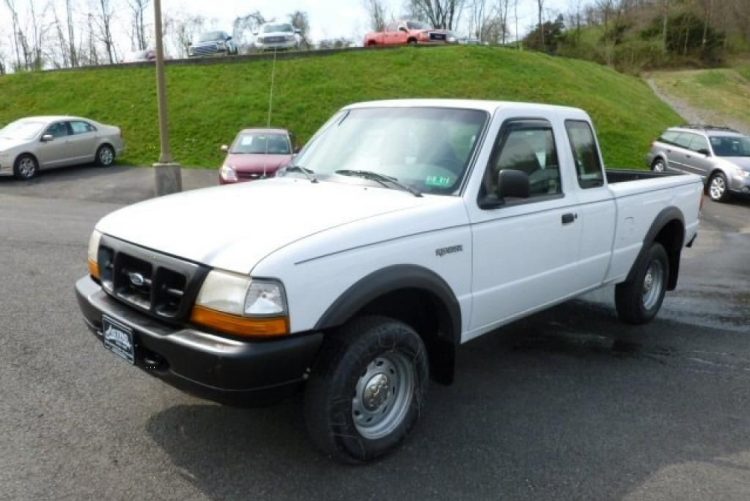 Incredibly, as it passed in front of the workshop where the work was being done, one of the windows opened and a mysterious package flew out of it. It landed in the brush that the land clearing machine had left behind after doing its work.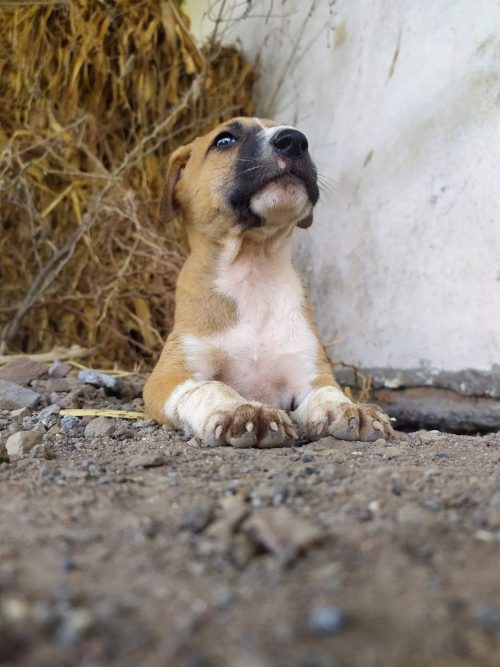 The employees shouted several times at the driver, who ignored them and accelerated even more, leaving only the dust of the road in their eyes. Incredulous, they approached the bag and realized that inside was the helpless little life of a puppy dog.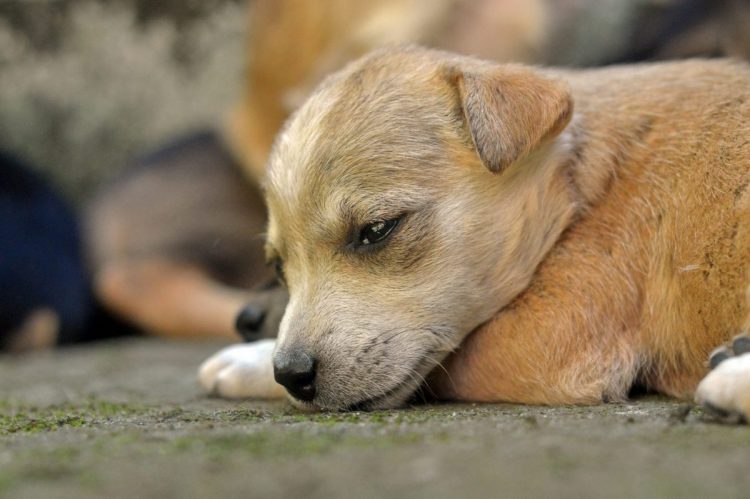 Upon noticing the situation, one of Oscar's companions noticed the animal's horrified face. The little furry one was crying inconsolably, trembling and very scared.
"A car passed in front of my work, a white California box station wagon, model between 94 and 98. Without slowing down, they threw this little dog through the window into a vacant lot", said Oscar Rangel.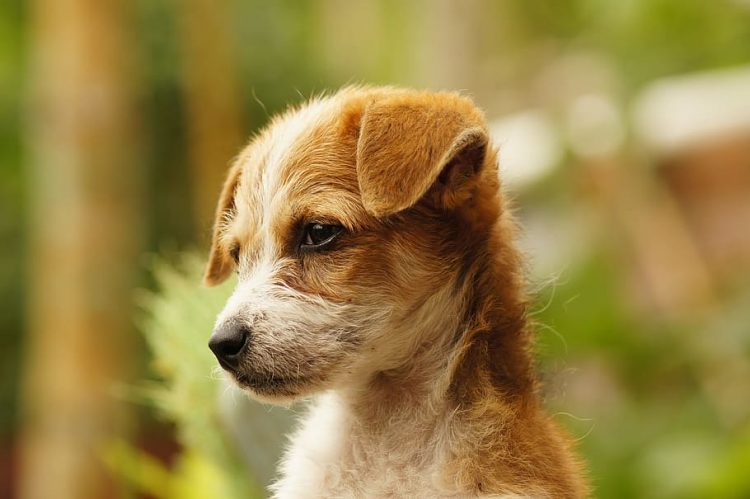 In spite of that repudiatory act against the life of an innocent puppy, fortunately, today he is out of danger. He had the good fortune to fall on top of a significant amount of brush, which cushioned the blow. Otherwise, the result could have been fatal. He walked away frightened, but unharmed.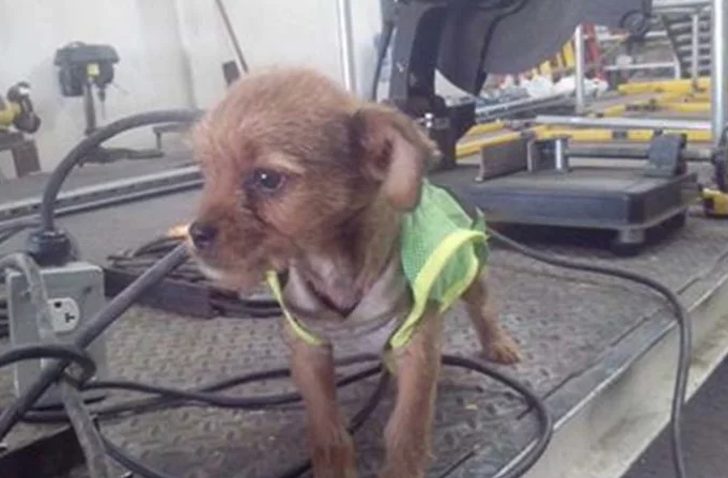 Obviously, anger and rage gripped all those who witnessed the scene. They could not understand how anyone could be capable of committing such a barbarity.
However, Oscar took the little cub, whom he named Chalán, and with the help of his companions, they fed and watered him. They bathed him and filled him with caresses and hugs to try to make him forget what had happened to him. But also to give him new confidence in humanity.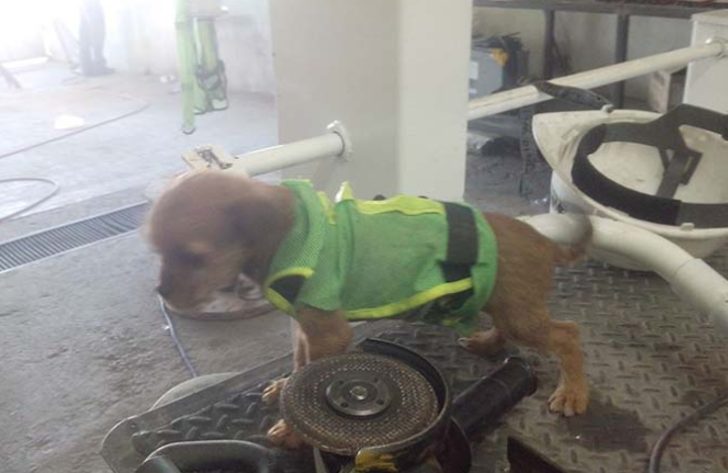 "We made clothes and even a safety vest for Chalán. We decided to keep him and he even has his own little house. He is very dwarf and we almost stepped on him," said Oscar, laughing.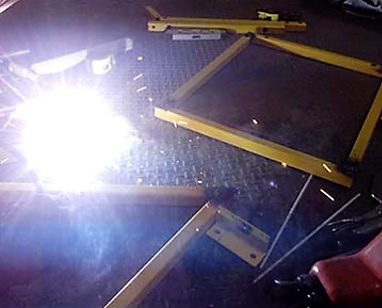 The name chosen for the dog is no coincidence. In some parts of Latin America, especially in the Aztec territory, the term "Chalán" is synonymous with masonry, painting, mechanic, etc. assistant.
They made him a little house with a lot of love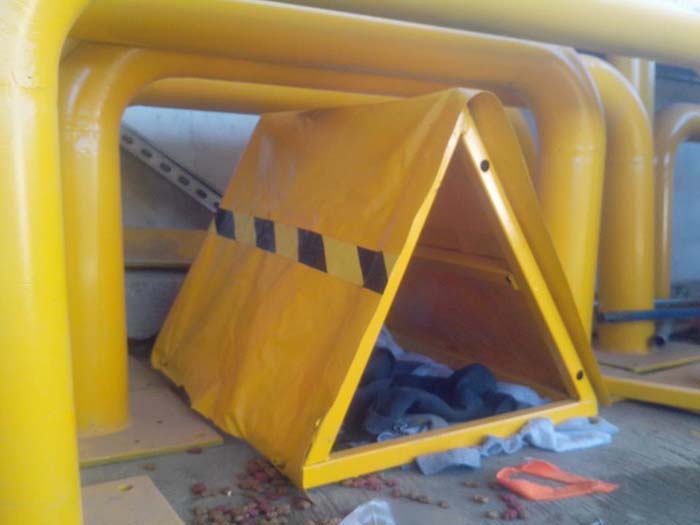 The truth is that the tiny Chalán is the king of the electronic workshop where Rangel and company work. He is spoiled by everyone and is very well loved. When Oscar took a picture of his new best friend to upload it to the Internet, he never imagined the repercussion and success that his beloved playful puppy would have.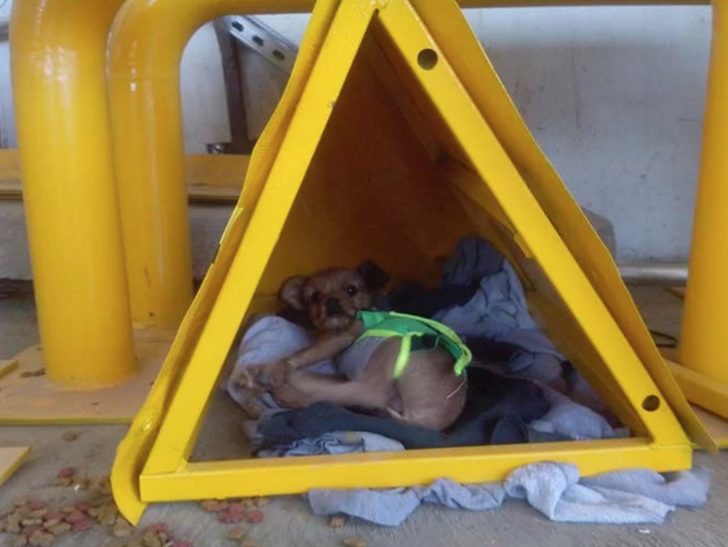 Let's hope that Chalán's story serves to raise awareness around the world. Despite the terrible situation, acts against animals do not make the front pages of any newspaper. Nor do they seem to shock people too much.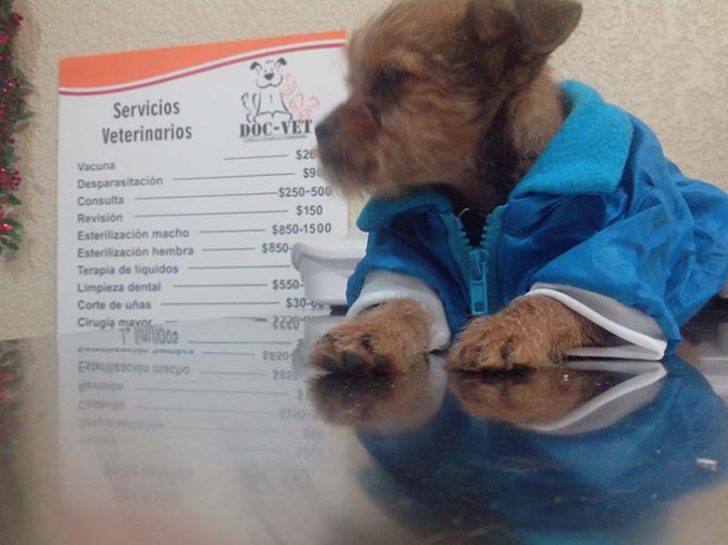 However, they have an ultimate meaning that should interest us more and more as a society. Enough injustice against the most vulnerable beings. Fortunately, we are always the good ones.