For all animal lovers, a puppy will always attract attention, either intentionally or because their owners have the purpose that all eyes are directed towards this little being that came into their lives to change it.
And there is nothing more emotional than watching a little furry dog and even more so if it is doing something to help the beings that love it so much.
Doggy accompanies his owner to sell candy on the street during the national holidays and goes viral.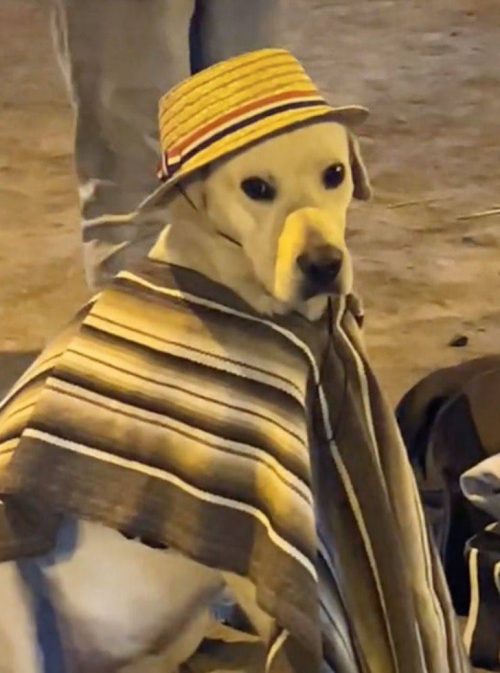 This is the story of a beautiful puppy named Sultan, who has conquered thousands of Internet users after going viral after some tender images in which he is dressed in a traditional way in honor of the national holidays of his country, while his adoptive father was selling some sweets in the street.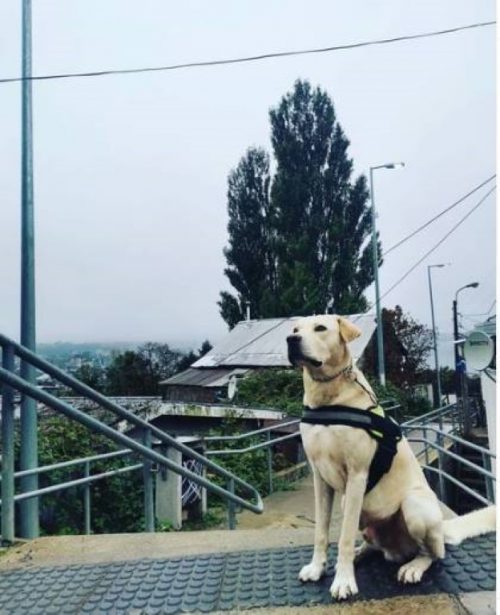 This scene was seen during Chile's national holidays. Every year on September 18, this South American country grandly celebrates the Fiestas Patrias to commemorate the beginning of the process of Independence from the Spanish crown.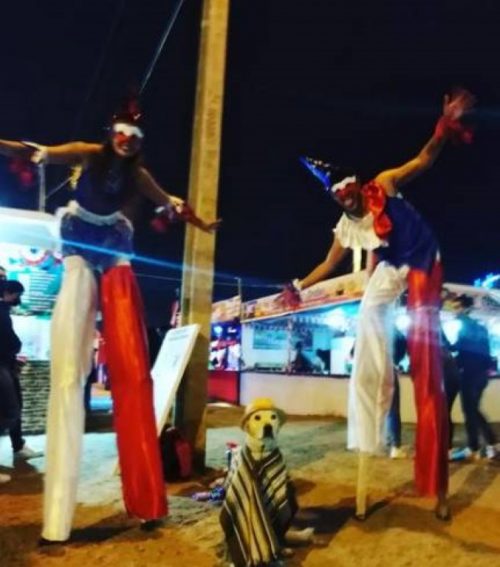 Most of the major celebrations take place around the 18th and 19th, but the festive period can last up to a week. Chileans celebrate these dates with asados or fondas, enjoying traditional foods and drinks such as empanadas and chicha.
In these fondas, which are parties that are usually held in large locations or parks, many people take the opportunity to sell typical sweets or souvenirs for locals and visitors. It is very common to see improvised stands.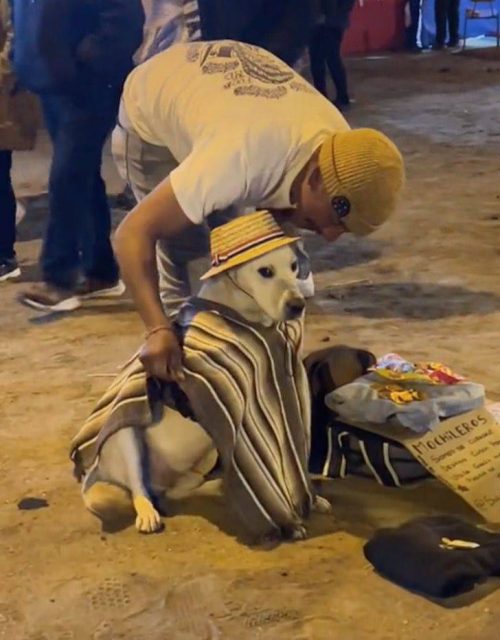 In these parties not only people participate, but also the pets of the families that go out to enjoy or work, are also present.
After two years in a row without being able to celebrate these national holidays due to Covid-19, Chile decided to celebrate them like never before, so its streets were colorful with people celebrating everywhere, and of course, with furry friends present.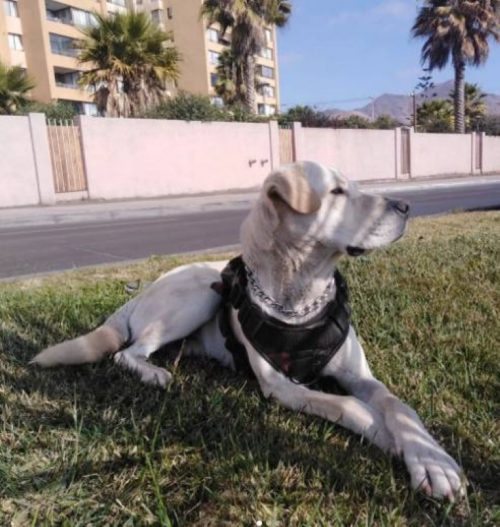 It was in the midst of this celebration that the presence of a little dog that accompanied his favorite person on one of these festive nights went viral.
While his owner was selling some treats, our canine friend accompanied him at all times, wearing a beautiful yellow hat with colorful stripes and a wool poncho, which covers the shoulders to below the waist, a traditional costume of this country that the doggie wore to perfection and of course, caught the attention of all those around him.
The Labrador puppy was dressed in a traditional Chilean costume.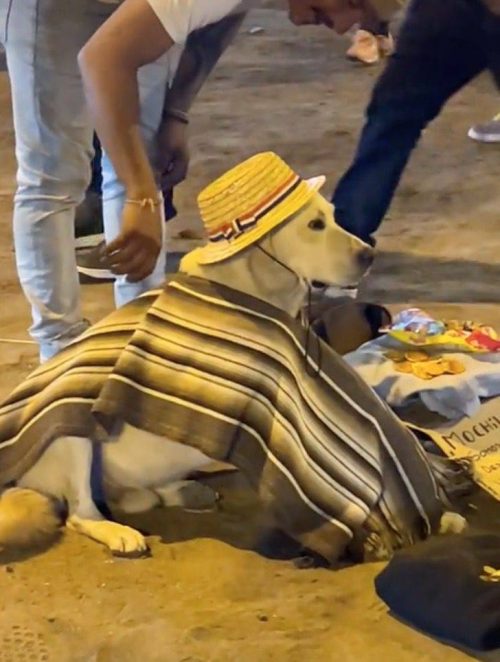 The video was shared through the TikTok platform by user Luis Lopez, in a short time it went viral.
In the short video clip you can see the furry little guy sitting next to his owner, who was selling some candy to collect money.
Sultan has his own Instagram account, follow him and enjoy all his adventures.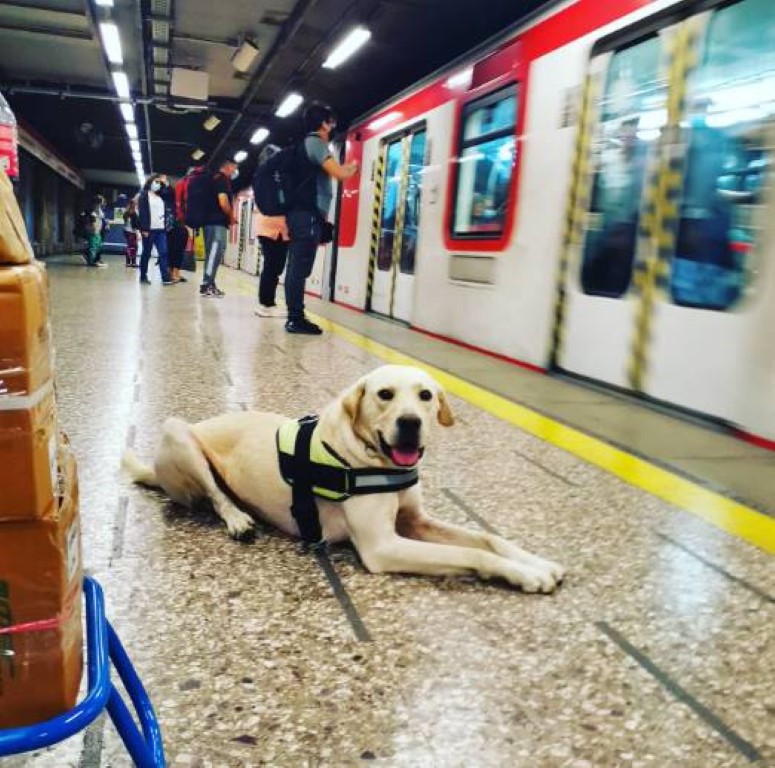 While the little dog didn't understand the reason for so much hullabaloo, he always remained faithful to his owner, he spent the night sporting his spectacular outfit.
Although there are not many details about this couple, everything indicates that they are backpackers who took advantage of this festive occasion to collect some money.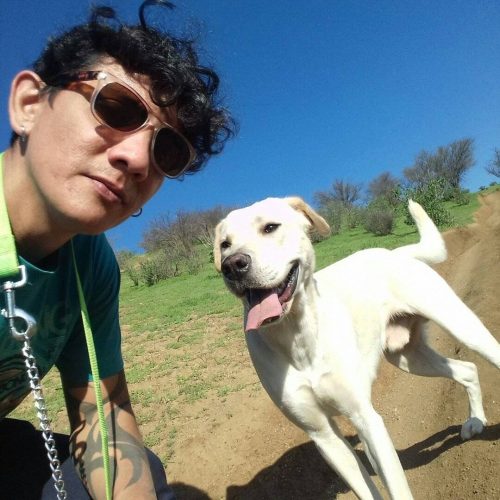 "I am not a wanderer, I am a dreamer, and my companion is with me in my life, the years he has to live, he will live them in the best way and with all the adventure that any pet can not have, successes and greetings to all."
This adorable ball of fur is an adventurous little dog who without a doubt, is the best companion for his globetrotting dad.
How nice it is to see these duos where love and complicity are a constant in their days.