A little dog is as extremely sweet as she is intelligent. In addition to filling everyone around her with love, she is able to distinguish what is going on around her and can even behave like a diva when things don't turn out as expected.
This doggy had a sad past and the least she deserves is to enjoy her favorite ice cream.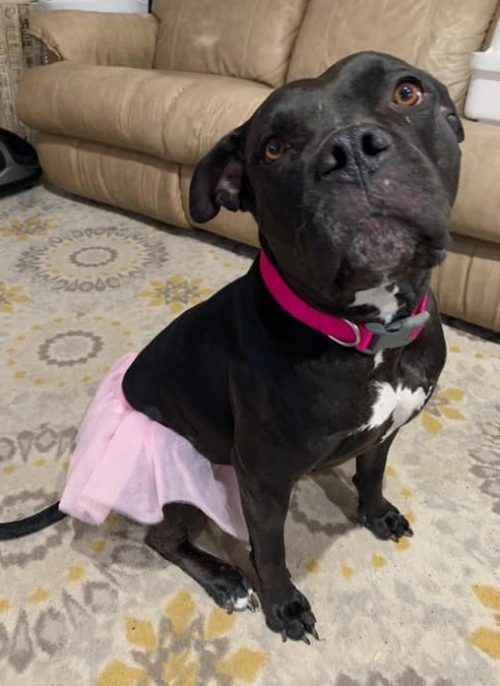 Lola is a beautiful dog who spent many days of her life on the streets of the United States, in the state of Florida, until she was taken in by a local shelter. Shortly after, she was spayed and, unfortunately, the surgery brought her new difficulties.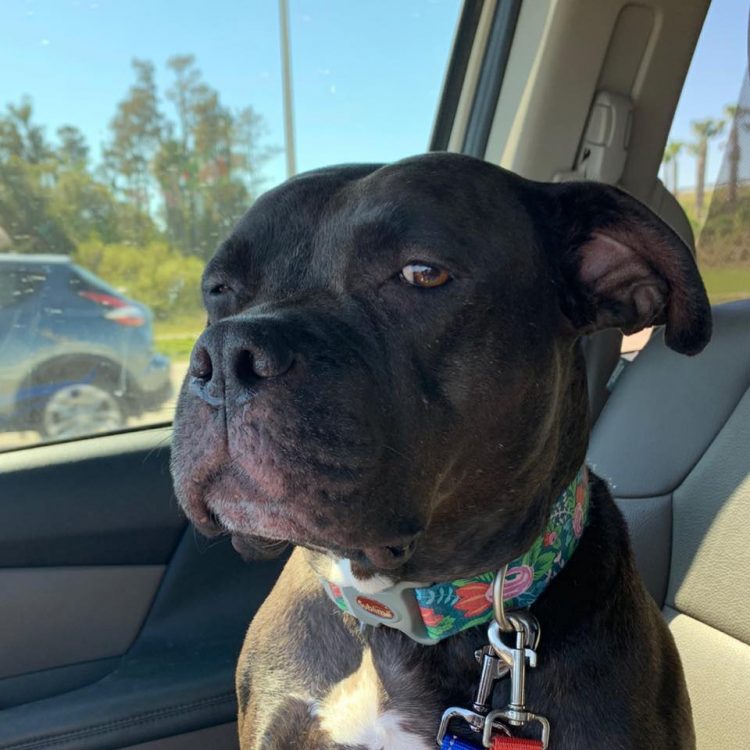 The sterilization caused her to be unable to walk. Due to this situation, the little furry girl was taken in by the Big Hearts for Big Dogs rescue center, so that she could be sent to a home that would take care of her rehabilitation therapies.
She faced complex physiotherapy sessions to regain her mobility.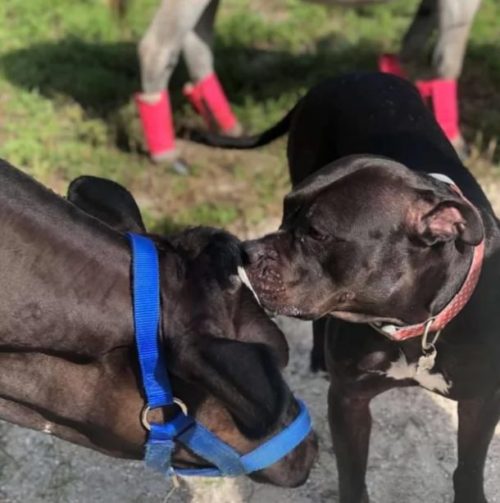 Lola's temporary foster family cared for her for two years, making sure to take her to her therapies every week. But as time went on, they realized that they never wanted to be separated from the canine and decided to adopt her permanently.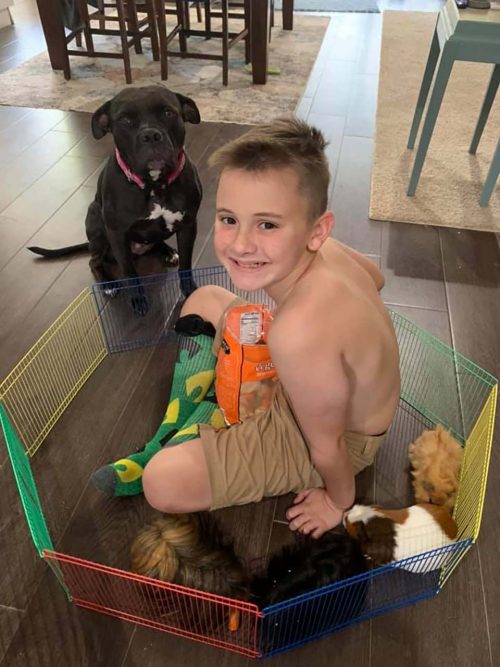 Since then, Lola has been living on a farm, surrounded by other rescued animals. Among all her other siblings, she has the most peculiar personality and can even be strange in some cases, but her family loves her unconditionally.
They would not change anything about her "strange personality".
And the fact is that Lola can be quite temperamental at times. Although her appearance could intimidate anyone she is extremely affectionate most of the time; she loves to play and be tucked in.
"We've had her for six years, but she's been ours for four. We have no idea how old she is, but she literally doesn't age. She has the most amazing temperament, she's a total weirdo! She requires being tucked in at night. She is friendly, snores when awake, other dogs think she is growling, but she is really just breathing. She has a look that could be scary. Sometimes her happy face looks like her bad face," narrates Lola's human mom, Annie Belanger Burley.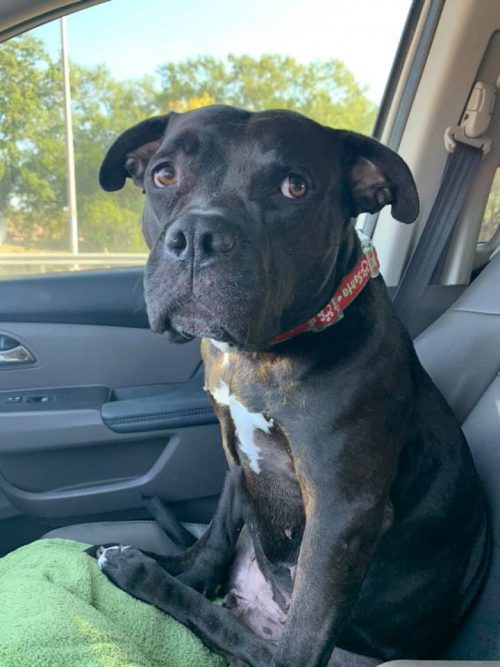 One of Lola's favorite activities is going for walks, especially when her mom takes her to her favorite ice cream shop to buy her a delicious and refreshing chicken broth ice cream, decorated with a little bone on top.
The ice cream shop is called Pelican Snowballs and is located in North Fort Myers. Everyone knows Lola's favorite ice cream, but recently Annie decided to get her a different flavor because she had been having tummy trouble and didn't want to upset her stomach any more.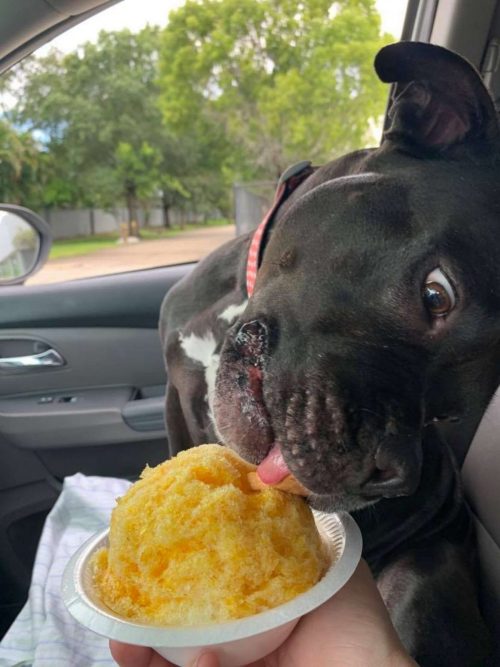 Annie thought Lola would enjoy her ice cream regardless of the flavor. However, intelligence is one of the canine's greatest virtues and as soon as she smelled the container, she realized it was not her favorite.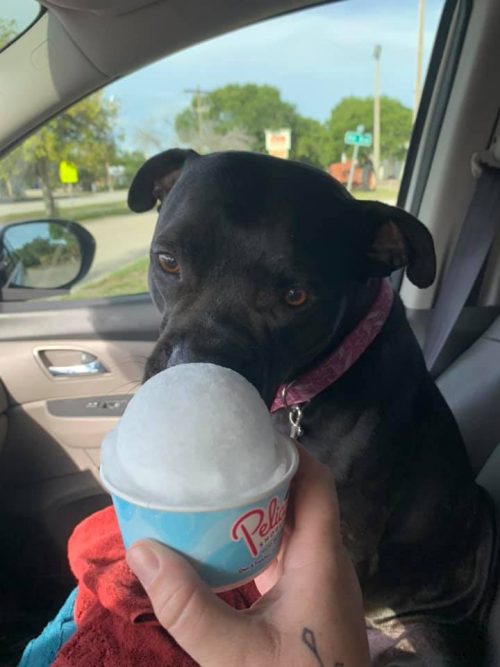 All the way home, Lola kept glancing sideways at her mom, letting her know that she knew she had made a mistake. Besides, there was no way to get her to try the ice cream they brought her.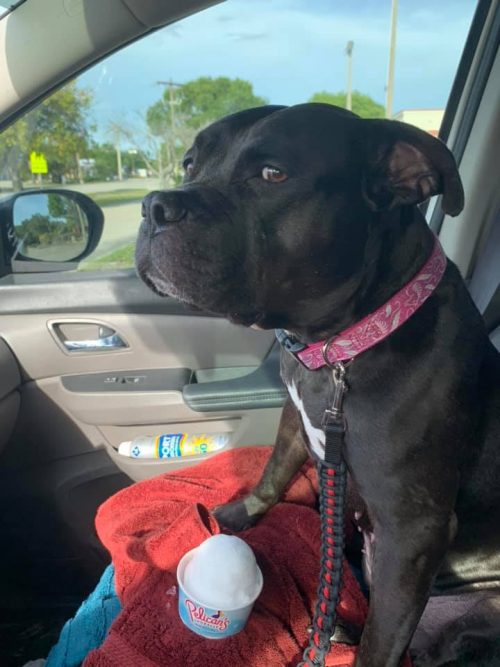 "We go to Pelican Snowballs several times a month. Her favorite flavor is chicken broth served with a Milk-Bone on top. When she gets excited she can't help but show it in her eyes and makes a funny face most of the time," the woman commented.
He's always been special with foodThe ice cream ended up melting next to the spoiled Lola, while the furry one continued to stare deeply and disapprovingly at her human, hoping she would understand that she would never eat ice cream of a different flavor.
Fortunately, Lola has thousands of afternoons of her favorite ice cream ahead of her, because it is always a good time to enjoy the life she always deserved, surrounded by pure and true love.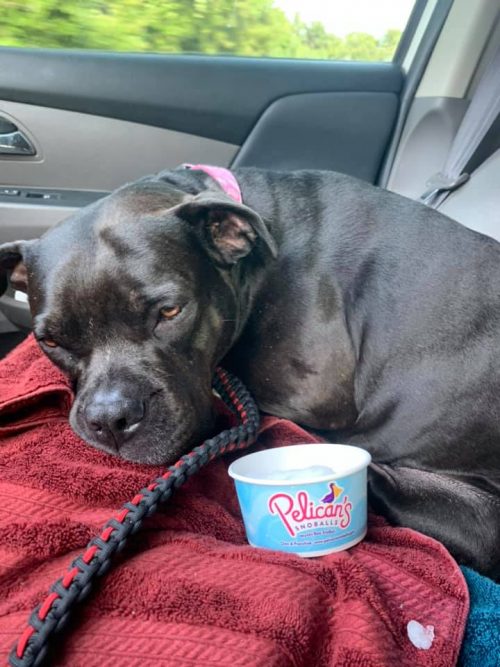 Like Lola, there are many animals waiting for a home that loves them and appreciates them for what they are. Open your heart to these living beings in need!