The life of a little dog changed forever after a group of urban artists discovered him while walking through some lesser seen corners of the landscapes of Oakland, California (United States).
Michael Vargas is one of those people who like to discover and document those hidden and forgotten things that are not always contemplated by the common citizen.
The little dog was trapped in a storm drain with no hope that someone would find him.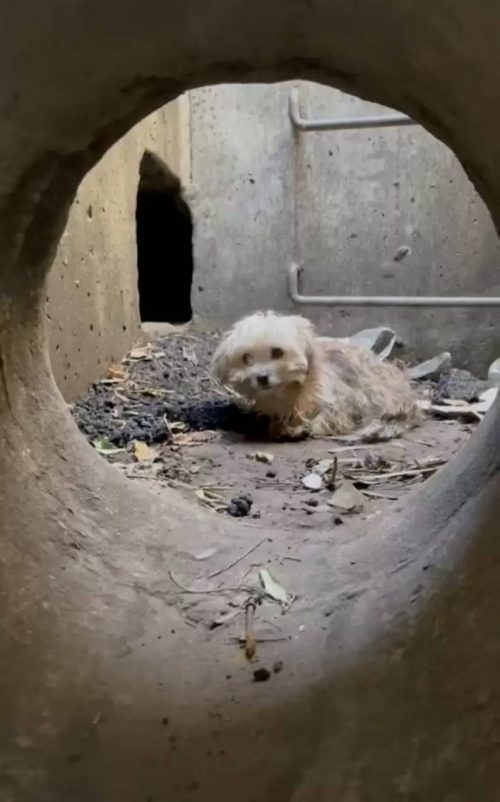 It was on one of these adventures that he came across an adorable little dog that ended up winning his heart.
Vargas was exploring a canal near his home in Oakland, and he and his companions decided to pause and take some pictures of the graffiti covering much of the canal walls.
Although it was just another stop, far be it from them to imagine they would save a life.
"We were hanging out for a second when I heard my girlfriend say, 'Holy cow, a dog!' I thought, 'A dog?' I was shocked. I couldn't believe it. In this little side drainage area, there was this little white dog. He was trapped," Vargas said.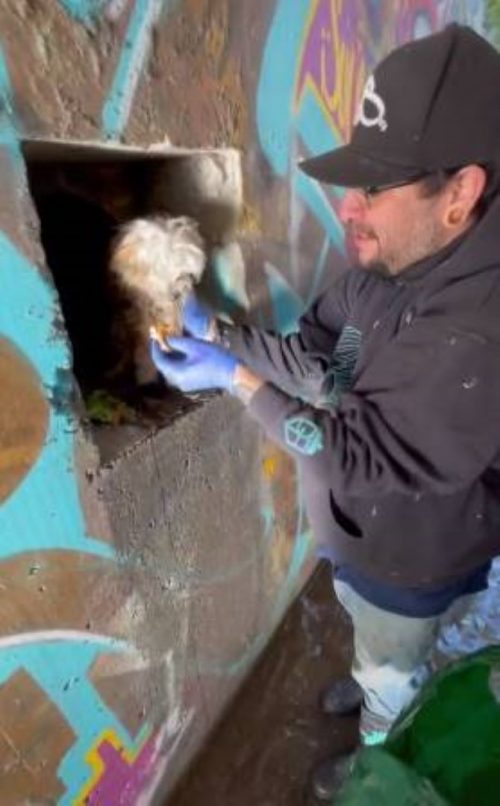 The young man knew he had to do something to save the little furry fellow, otherwise he would have a hard time surviving on his own. In this regard, Vargas commented:
"My heart just sank. I thought, 'I can't leave this dog here. If we leave this dog, it will die."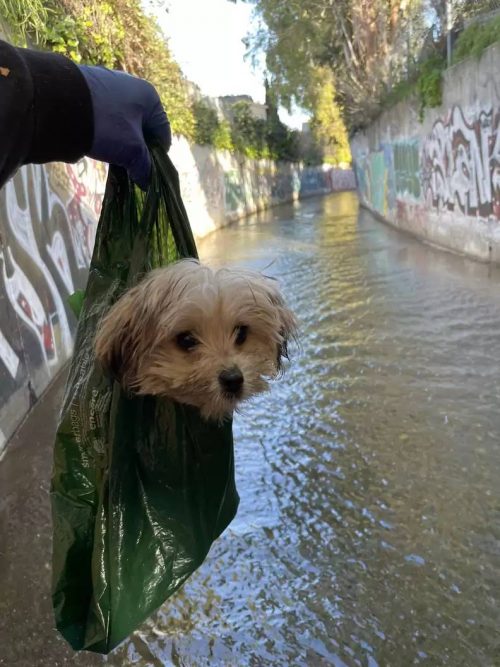 Although it was far from easy to gain the little dog's trust, Vargas and his friends didn't give up; it took about an hour for the little dog to get close enough and they managed to catch up with him.
"He was so scared of us. I think he was so confused and weak," Vargas said.
To this day it is unknown how the puppy made it to this tight spot, but Vargas is thankful that he was in the right place at the right time to rescue him, otherwise the puppy would not have survived much longer.
When he was taken to the vet, he underwent all the necessary tests and required a series of treatments, which Vargas was happy to pay for.
The puppy was very weak, it is possible that he would not have survived if he had not been found.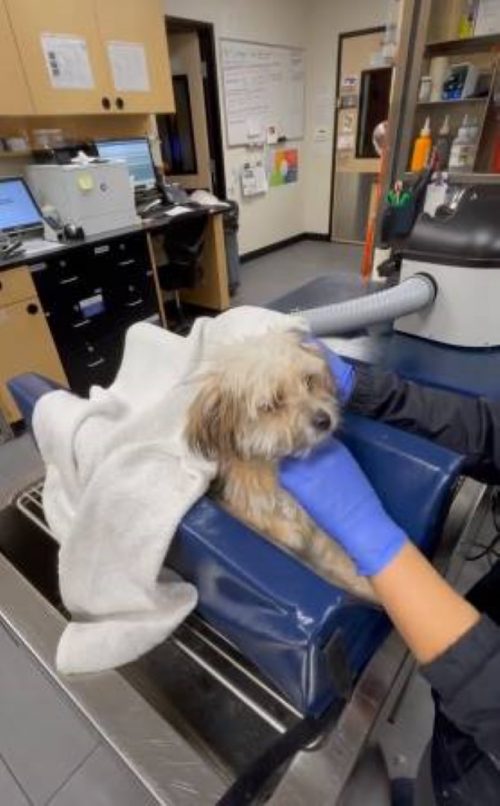 After a more detailed diagnosis, the veterinarian informed Vargas that the puppy had been the victim of unjust causes in the past. The artist commented on the matter:
"The doctor speculated that he may have been abused. There was no chip or identification. We called shelters. We checked lost and found, but found nothing."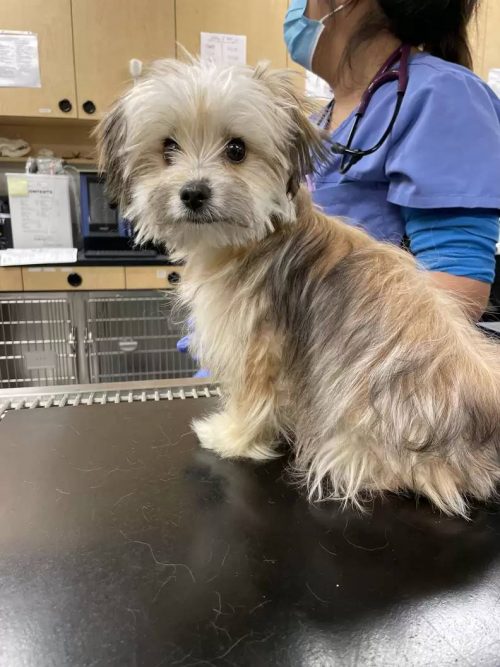 There was no one interested in the puppy, so he decided to give him a name and make him a special member of his family.
The furry little dog was named Rusty, and since then, he has been considered the most valuable treasure for Vargas, who has been an urban explorer for years and has never gone through a similar situation before. Finally, Vargas added:
"After all, we decided to love him. It's ours. He's attached to me. I don't know what his past was, but I'm trying to improve his future. I've been doing this for 12 years, and this is the craziest adventure I've had so far. I have never saved a life. Getting their love in return is so rewarding."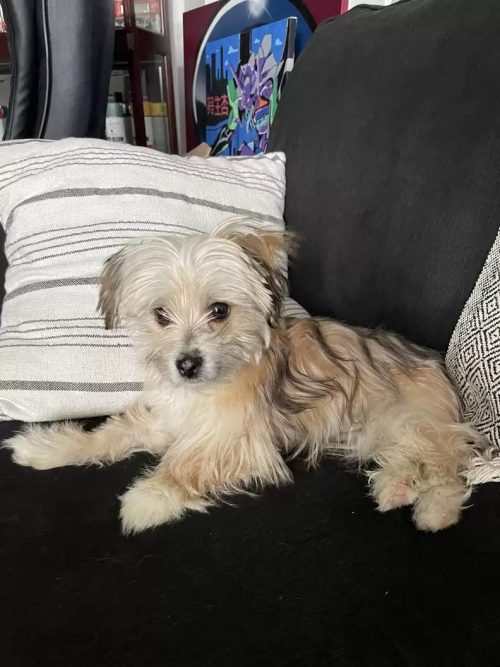 Vargas is endlessly grateful for all the love and kind words he has received. As soon as Rusty has all of his vaccinations he will join his adventure team.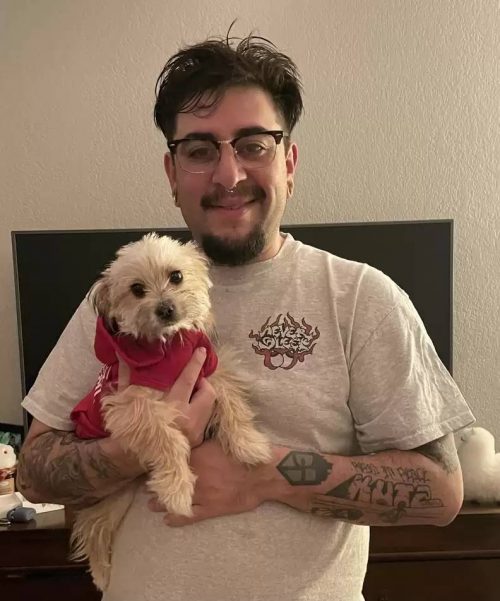 Giving second chances is possible if we are willing to open our hearts without focusing on the puppy's past.
The only thing that really matters is to make his present full of love and enjoy everything around him. Infinite thanks to those who from love and respect are bridges of light in the lives of the most vulnerable animals.
If you want to know gratitude and true love, just look at a rescued puppy. Don't buy, rescue, adopt and transform a life.