Our pets are undoubtedly some of the most loyal people we will ever meet as we travel the world, and one little dog in Ukraine is proving that her love for her human has no expiration date. The furry dog named Reeny has been waiting for weeks for her mother who passed away in that country.
The conflict affected the life of this puppy and that of millions of families and their pets.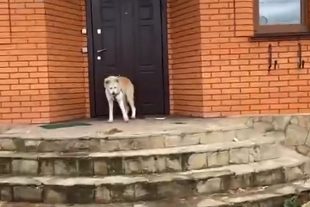 In addition to all the organizations that are doing something to help the Ukrainians themselves who have been forced to seek shelter.
The picture is painful for everyone and Reeny is no exception. This furry one waits outside her home for her family to open the door for her, she has been there for a month and there is no hope that anyone will let her in.
Her owner died as a result of the attacks, but the little dog doesn't know it.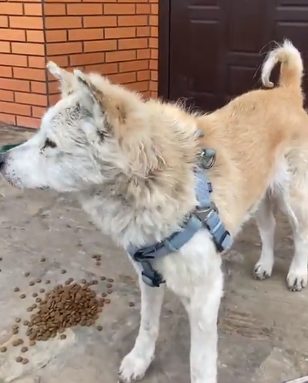 This touching story was made public thanks to a video that the Official Advisor to the Ministry of Internal Affairs in Ukraine, Anton Gerashchenko, shared on his Twitter account.
As he recounted, several volunteers had seen the little dog sitting on the doorstep of a residence for days, but when they tried to approach her, the girl ran away.
After talking to neighbors, the truth came out.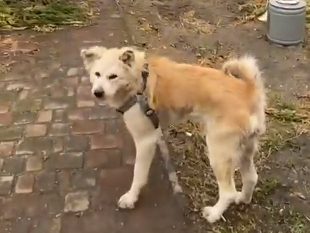 Tetiana, Reenny's owner, had passed away and the furry 9-year-old was still waiting for her.
"This is Reeny, 9 years old. Her human Tetiana, who we researched, lost her life at the hands of the war. Reeny doesn't know and is still waiting for her.
No one took care of Reeny during the month of occupation. Now she is looking for kind hands to help her recover," the diplomat wrote.
After the publication, which was accompanied by a video, the news of this little dog went viral. Many have expressed their support for the dog, but she resists. Reenny would run away when someone tries to approach her and seems to trust only her neighbors, who are now supporting her.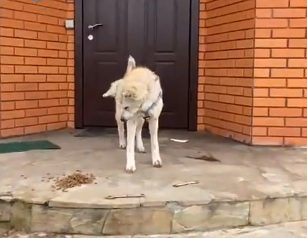 The danger for the dog was imminent, but again the social networks showed their strength and the relatives of Reeny's owner were located. After weeks of waiting for her mom and, perhaps still not understanding why she hasn't been able to see her, the furry dog has left the streets and is safe.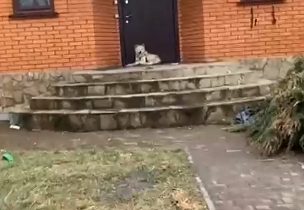 The diplomat's friend was in charge of coordinating the reunion and Reeny will soon be home with people she knows. It is unfortunate that her human was killed in the conflict, but we are relieved to know that this furry's loyalty was rewarded.
Although no details were given about the family, for their own safety, it was learned that they are willing to watch over the little dog.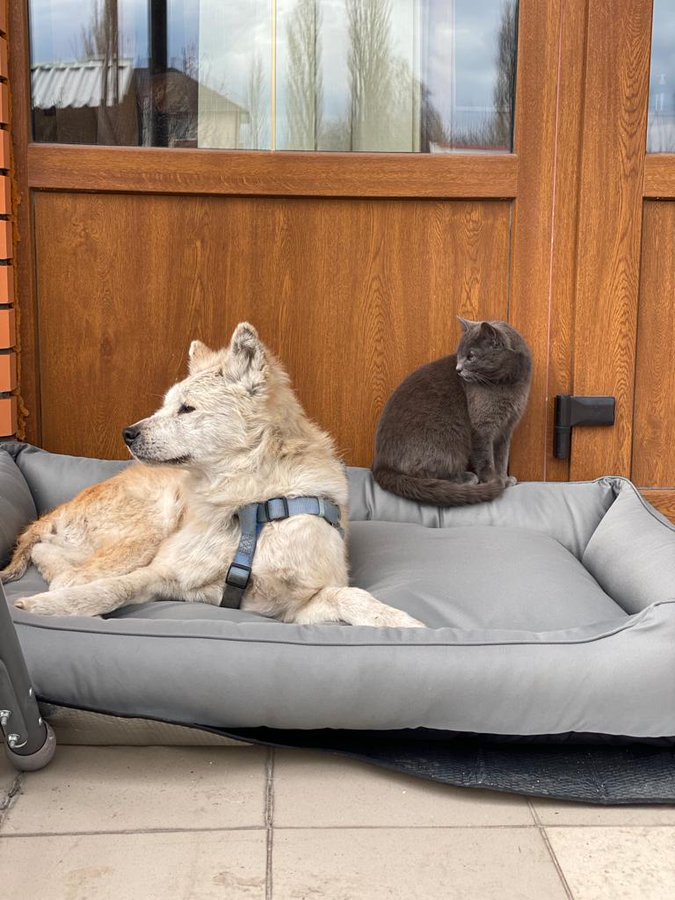 Now, Reeny is safe, although she will always have to deal with the absence of her human. At least this process will not be undertaken alone and hopefully she will not feel that she was abandoned and those who are by her side will fill her with true love, as such a faithful dog deserves.
In the midst of so much conflict and tragedy, animals continue to give us a great example. Man causes death and destruction in his ambition for power, but they fill our lives with infinite loyalty and love.
Today in Ukraine there are more than 3 million displaced citizens and to count the number of displaced or dead animals is even more difficult. May this story serve to make humanity more empathetic and people value their pets.
In the midst of the toughest conflicts, these noble beings will never leave your side.