A pro-Russian source claims that Russia has shot down two Ukrainian jets using the S-300V4 air defense system. Su-27 and Su-24 were shot down by two 40N6 missiles at a distance of 217 km. The range of a single 40N6 missile is 400 km, while its minimum range is just over 5 km.
The information was published on the online portal Military Watch Magazine [MWM], which is pro-Russian. BulgarianMilitary.com cannot confirm the truth of the Russian claims. MWM also did not mention when exactly and where the Ukrainian aircraft were shot down.
MWM claims the two fighter jets were responsible for a series of airstrikes on Russian targets, including in the Belgorod region, in recent days. The tactic used by the Ukrainian pilots was a "jumping" type. I.e. both fighters fly at low altitudes. When they need to launch a beyond-visual-range [BVR] missile, the fighters ascend to a higher altitude, fire the shots, and return to the original low flight altitude.
MWM claims this is a "Russian record" for striking from a distance. The online portal says that the S-400 shot down a Ukrainian Su-27 over Kyiv in March this year at a distance of 150 km. Now, MWM says, the record has been improved to the "extreme range" of 217 km.S-300V4 and 406N6
The S-300V4 is an anti-aircraft missile system that is transported by a tracked rather than a wheeled chassis. The Russian Armed Forces deploy the S-300V4 in hard-to-reach areas where the wheeled landing gear of the S-300 or S-400 is difficult to access.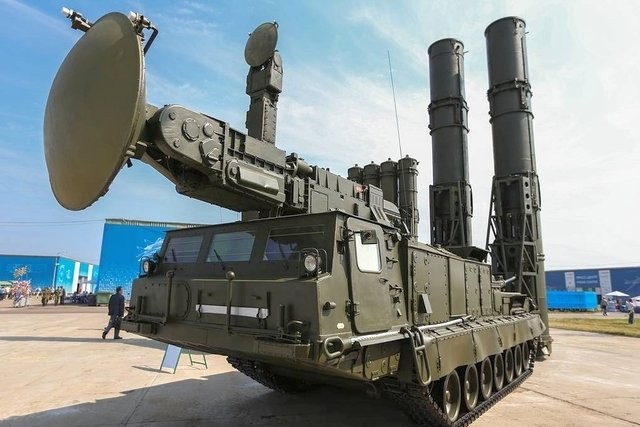 The 40N6 missile is intended to intercept hypersonic targets, Russia says. This missile also travels at hypersonic speeds reaching Mach 14. This is what MWM claims. As mentioned above, the range of the 40N6 is 400 km, but this is also achieved thanks to the secondary rocket integrated into the main body. This is the 48N6DM missile whose range is 250 km.
In truth, until a few years ago, it was the 40N6 missile that had the longest range in the world. Today, however, it is assumed that not only Russian but also Western missiles surpass the capabilities of this munition. For example, MWM claims, the S-500 Prometheus air defense system has munitions with a much longer range.