A little dog who had the hardest life on the streets, hugged the heroes who rescued and cared for her. It was her way of saying THANK YOU!
Natalie Olivieri had rescued enough dogs in her life to know that Harper had been horribly mistreated, and was absolutely traumatized.
And while what she had experienced in her life was hard enough, nothing compared to this case.
In Orlando, Florida, there is an area called Redlands, basically the place where most of the dogs abandoned by their families end up.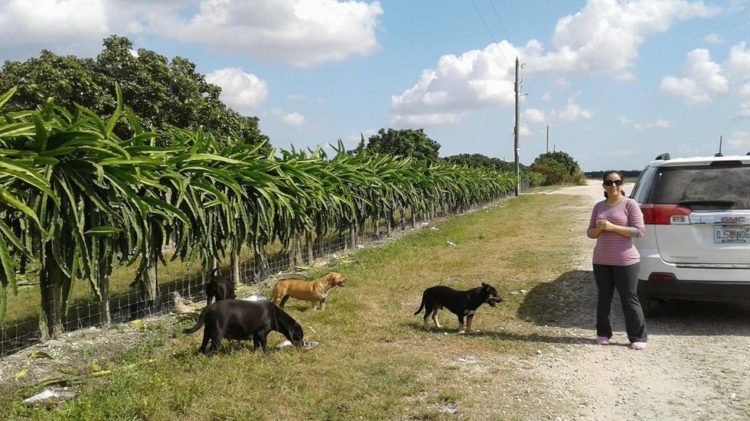 "The place is practically a dog dump," said Natalie, vice president of Furever Bully Love Rescue, an organization that decided to intervene in the face of the drama of the overpopulation of puppies in deplorable conditions in that place.
On the other hand, Redland Rock Pit Abandoned Dog Project also started visiting Redlands every day, so they decided to join forces to change the fate of as many animals as they could.
They raised about 160 kilograms of kibble to feed approximately 100 dogs, Jessie Pena, vice president of the group, revealed.
"I'll never forget the moment we put the food out and a large number of puppies started showing up from all over," Natalie revealed.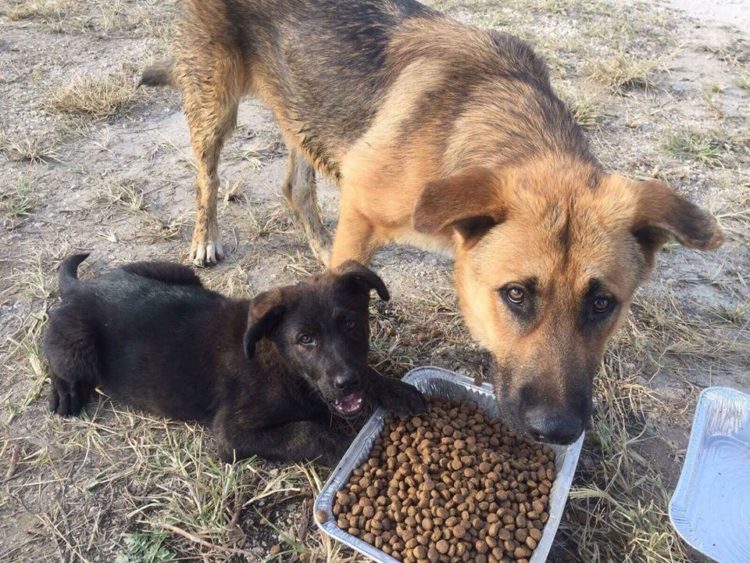 "Sadly, there are more dogs than we'd like to help," Jessie said.
And among them was Harper, a 1-year-old hound mix puppy.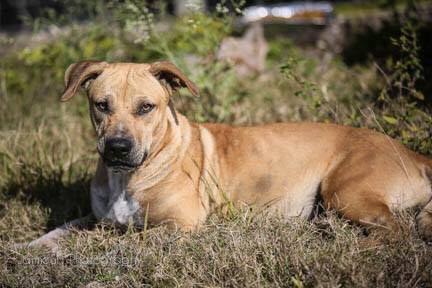 "As soon as Harper came up to us and we met, she completely fell to the ground because she was so panicked about people."
"She was definitely abused and neglected. There was no way we were going to leave her there," notes Natalie who recalls those moments with great shock.
But that wasn't all, she noticed that Harper had deep scars on her head and back.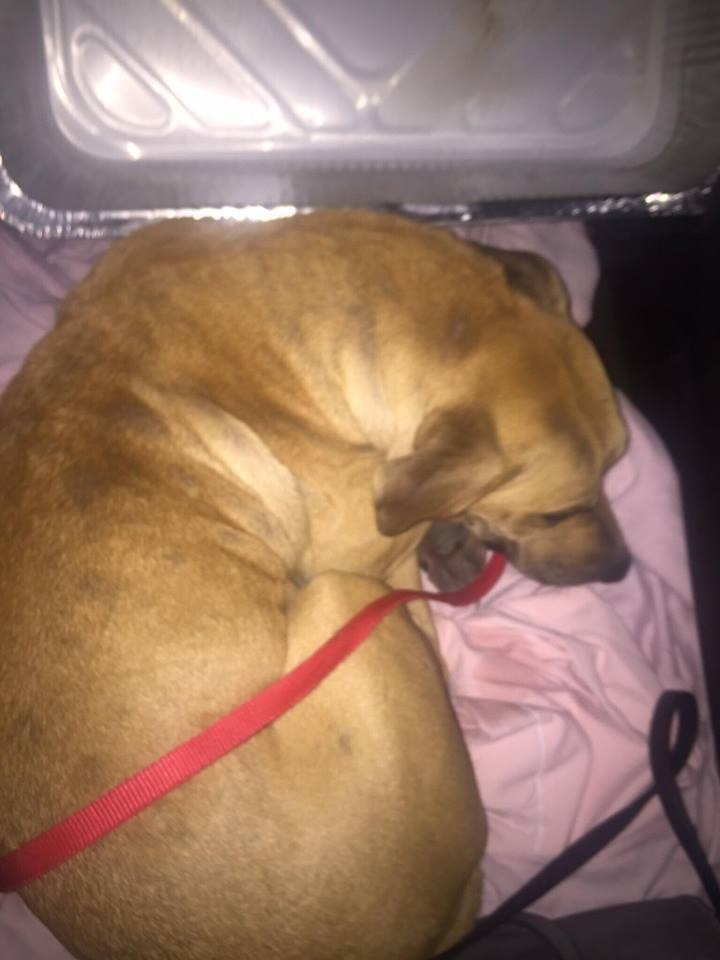 They managed to put a collar on her but she still refused to move, so they took her to the car where they would take her for a veterinary check-up.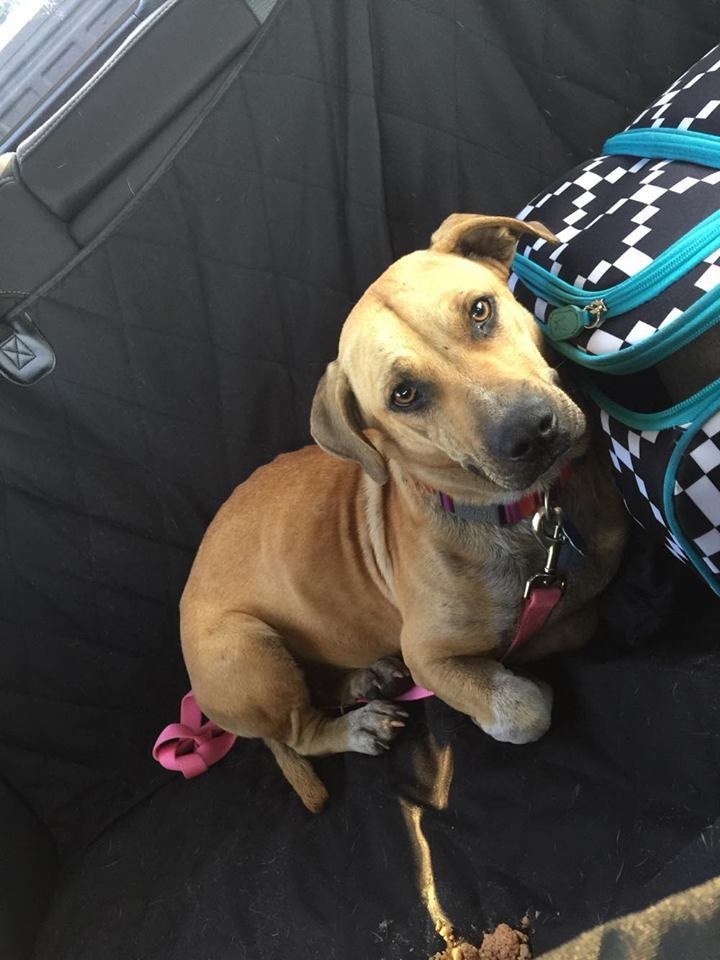 Anemia, worm infestation and infections were part of her affections, but the worst of all, the psychological damage that prevented her from feeling trust in people.
But soon, everything would change…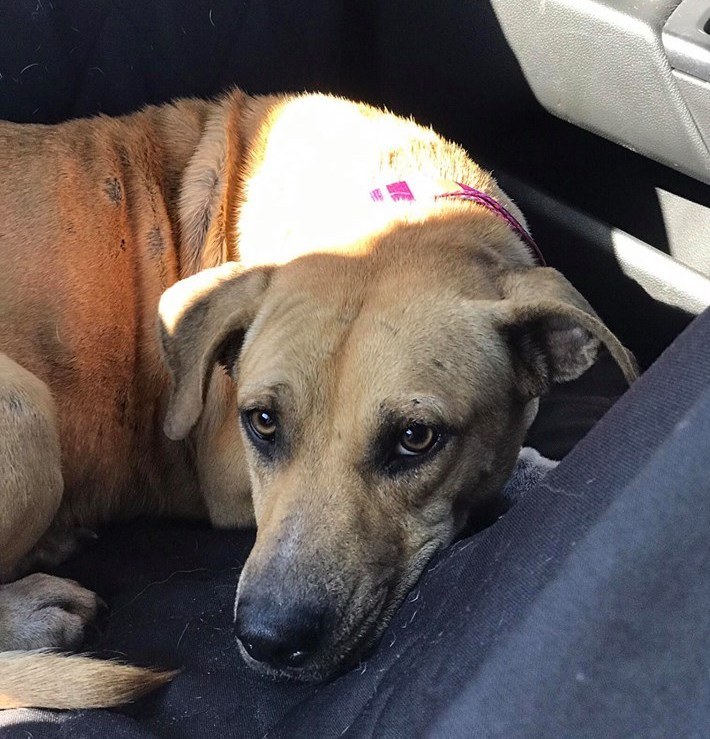 Natalie says that for about three days, she never stood up. And when the organization's president, Jennifer Adorno, carried Harper, the dog clung on as if her life depended on it.
She couldn't stop hugging her rescuers in gratitude.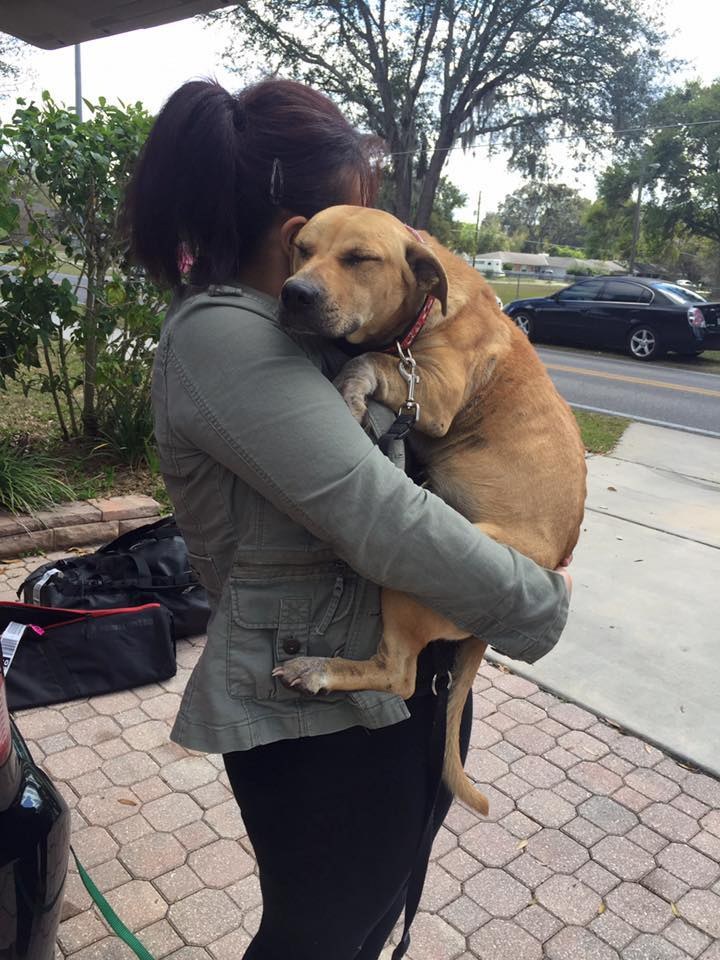 "I've never had a dog hug me so much," Jennifer recalled.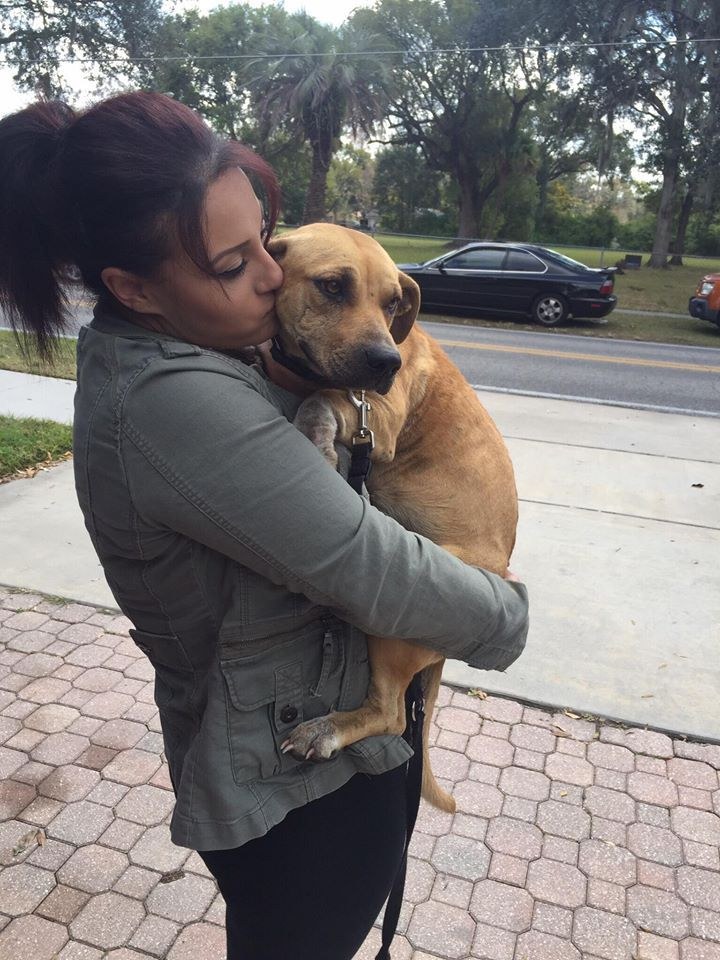 Her journey of recovery psychologically and from all her conditions would be a long one, but nothing that love couldn't accomplish.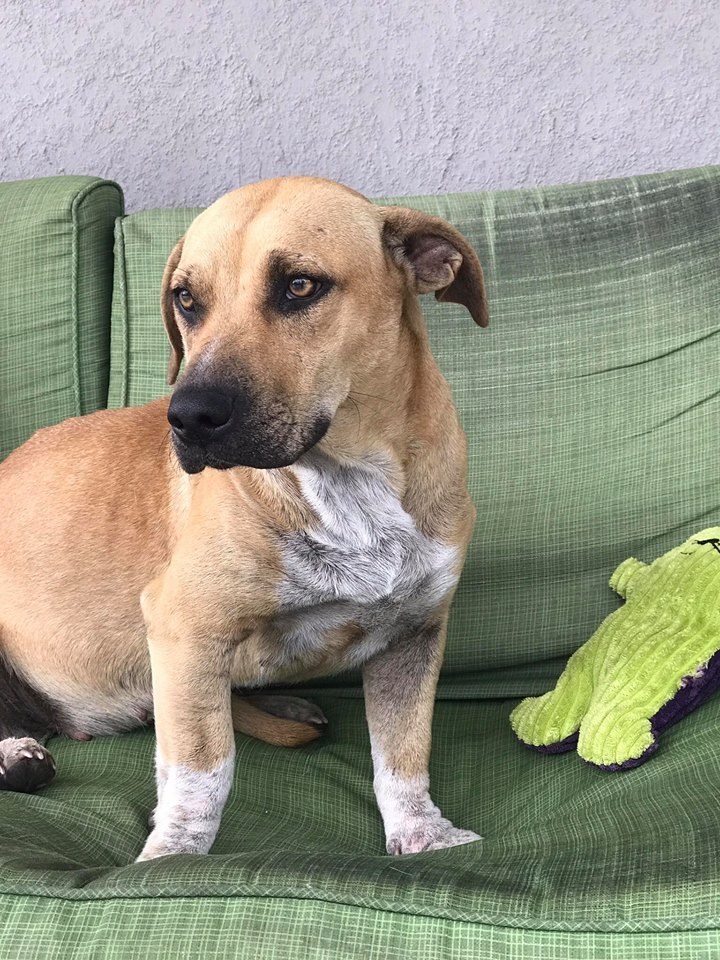 Harper is now in a foster home run by Cheryl Kessler. She is showing progress little by little, she now gets out of her bed and walks around the yard for a few minutes, even sweetly doing her kibble.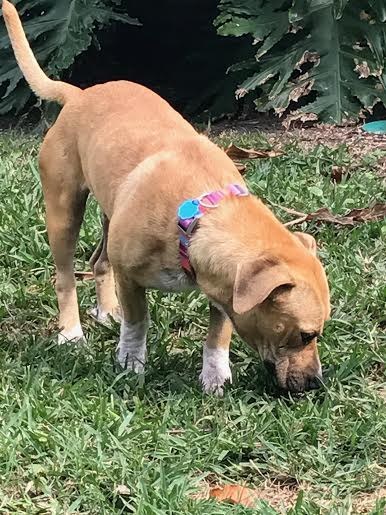 We know that with a lot of patience Harper will regain her confidence and in less time than we expect she will get a forever home where she can get to know the good side of people.
If you want to help Harper or any of the other animals waiting for a home you can click here or here.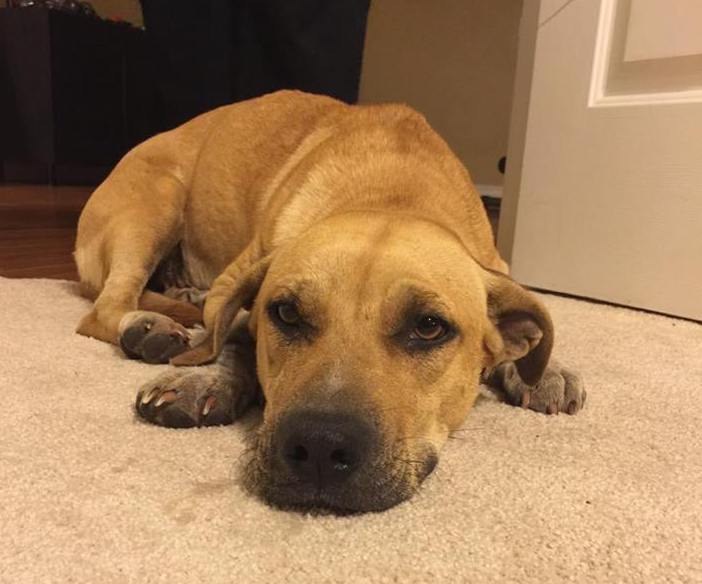 This is an incredible love story. Truly, those who love animals and help these stray dogs every day without expecting anything in return deserve all the recognition. The world needs more people like this.