Feeling fear is part of living beings, and animals are no exception. An example of this is Flynn, an adorable little dog who has found the most tender way to overcome his fears and never feel alone.
Flynn was adopted when he was just a puppy by Shauna Halstad, from the first day the woman saw a strong and adorable ball of fur, far from imagining that behind his large size, there was a puppy with great fears.
Fearful puppy doesn't go anywhere without his protective blanket.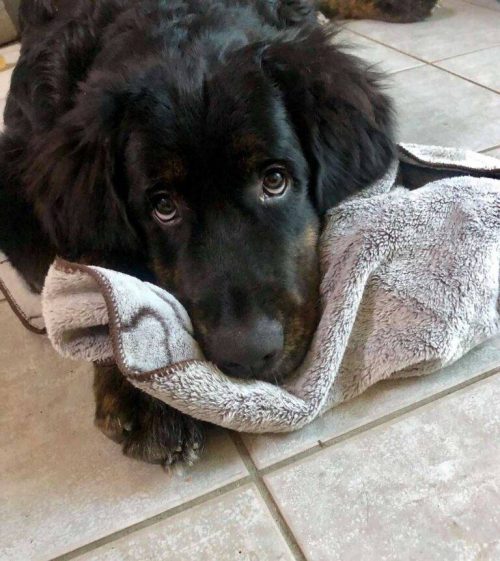 Flynn is a Newfoundland puppy, this breed is characterized by its very strong build, being docile and calm. Being so big and loyal to their favorite people they are known as the "gentle giant".
However, Flynn has something that distinguishes him from the rest of his breed, he is a very skittish little dog who found in a small blanket the best way to face his fears.
Since he was a puppy his foster mother has helped him face his fears.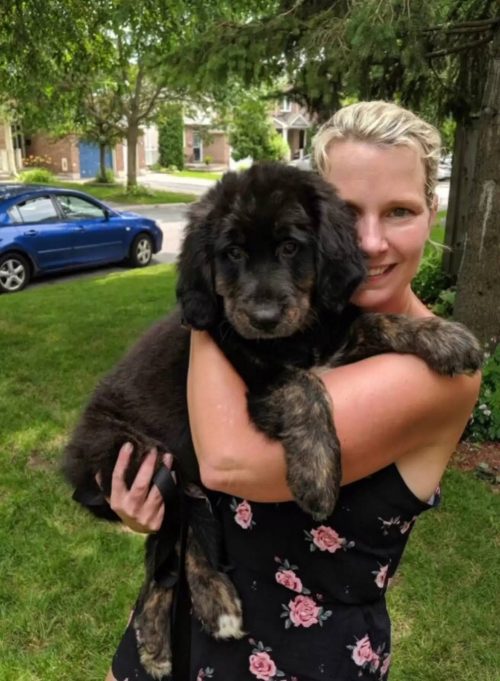 Flynn's foster mother knows perfectly well that the blanket has become the best refuge and comfort for the little dog.
For a little over a year, the blankets have become Flynn's main companion, there is no place where the puppy goes that he is not with his blanket. About this Shauna said:
"He hates boxes, the dark, bags, he's afraid of our cat who is a rescued one with no teeth and no claws. He is very afraid of his own shadow."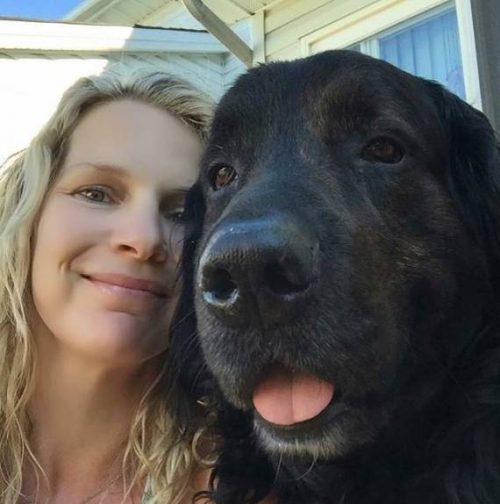 Shauna recalls that the first time she brought the blanket home, she never imagined that her little dog would become so attached to it. The blanket was even intended to clean Flynn's little paws but ended up becoming a sort of protective layer that the little dog feels more secure with.
"I bought one at the dollar store, it was supposed to be for cleaning his paws. She immediately decided it was hers to cuddle. He started taking it everywhere nonstop and even wanted to take it for walks. I had to go back and buy more. He grabs it as soon as he wakes up and drags it all over the house and backyard."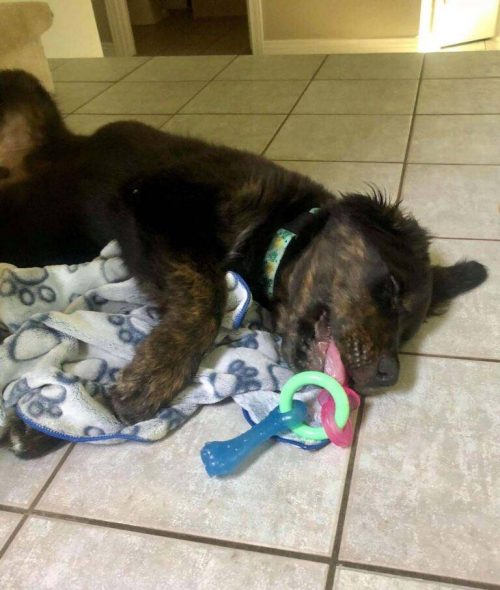 While for many people it may be just a piece of cloth, for this fearful little dog it represents security and the only way to face her fears.
The soft blanket not only offers Flynn comfort but helps him to be much braver every day, especially on those occasions when he needs to go outdoors.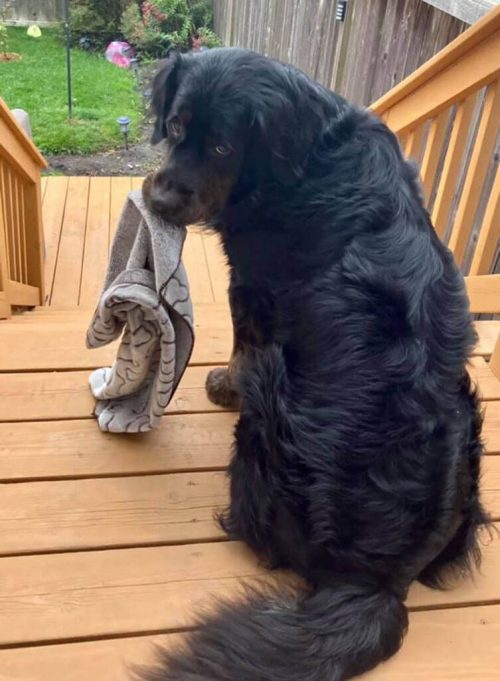 The backyard is one of this beautiful little dog's favorite places, however, he is terrified of facing other little animals like rabbits or squirrels, which although much smaller than him, in Flynn's insecure world represent little furry monsters that he prefers not to deal with.
His human mother assures him that with the blankets he feels much safer to go out in the yard to enjoy a beautiful day.
"He protests about having to walk without his blanket. He likes to pile them in a pile," Shauna said.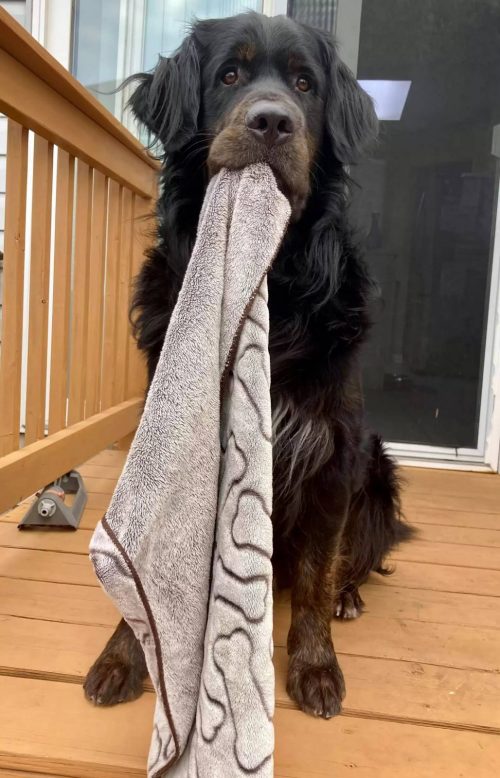 Luckily, this beautiful little dog is part of a family that understands his fears and does what they can to help him overcome them.
Flynn is treated like a member of the family so everyone is happy he found something that made him feel safe and secure.
"Life is definitely not boring with him. He is an old soul in a puppy's body, and he has taught us all to slow down and enjoy the moment, especially the puppy cuddles," Shauna said.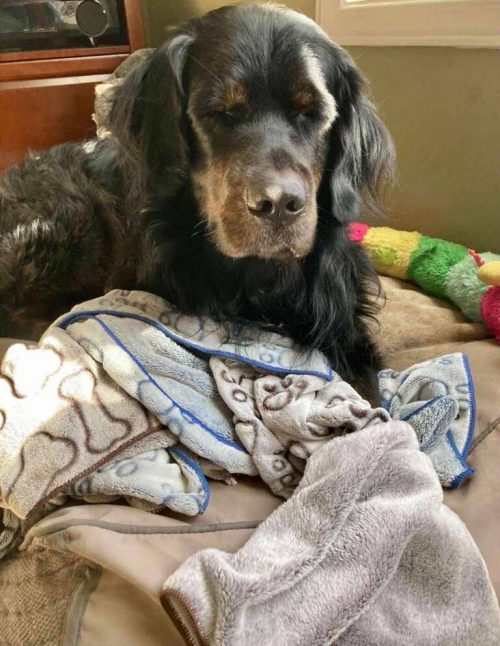 So many puppies have insecurity issues. The most important thing is to make them feel loved and help them overcome their fears, although it can often be a long process. Let's not forget that with patience and love, everything is possible.