For a little over a year and a half, an adorable little dog waited patiently until he found the perfect family. Speck is the name of our beautiful protagonist, a little dog who in the most tender way possible asked for love while he spent his days in the kennel.
The little dog was looking for love by holding hands with anyone who passed by his kennel.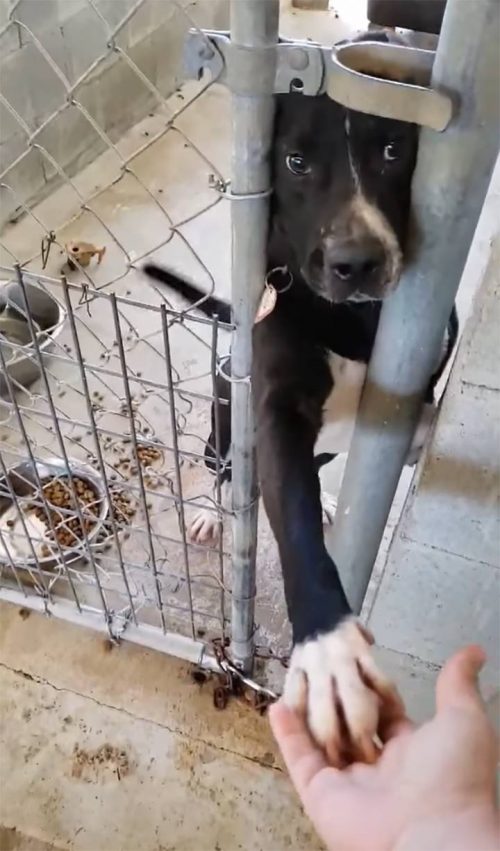 The Bullock County Humane Society shelter in Alabama took care of him, when he was rescued he had noticeable scars over much of his little body and face. Perhaps during his time on the streets he was fighting with other dogs or was mistreated by people.
It is possible that his marks were a limitation to conquer the heart of an adopter, so Speck had to wait for more than a year to enjoy the happy ending he deserved.
He was waiting for the right family for a little more than a year and a half.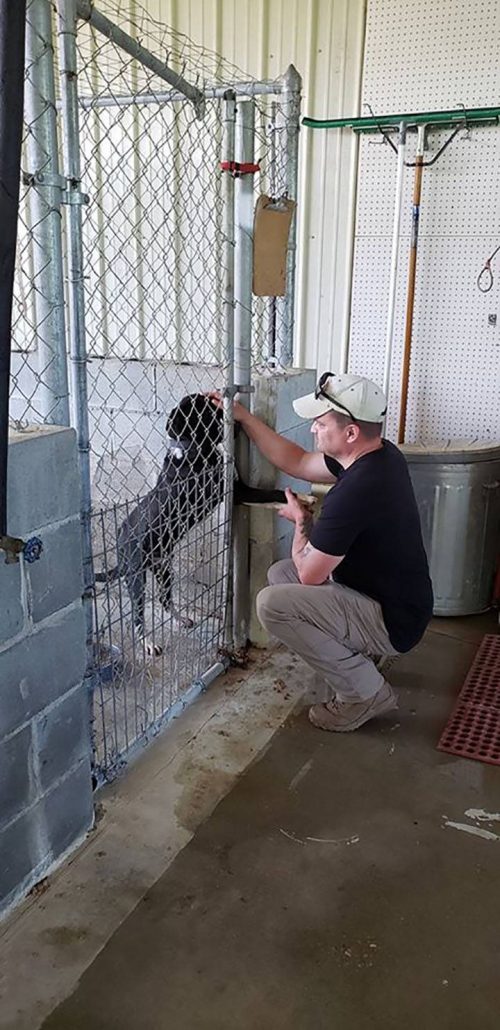 Every day this beautiful dog did the same routine, every time one of his caregivers approached his kennel he would tenderly stick his face through the metal bars and extend one of his paws and take people's hands. His greatest wish was to be loved unconditionally. Desiray Miracle-Wilder, director of the shelter. commented on this:
"All he wants is for people to love him. He puts out his little hand and just wants you to touch him and hold his hand. And he's very sad when you go out to finish cleaning or whatever you have to do."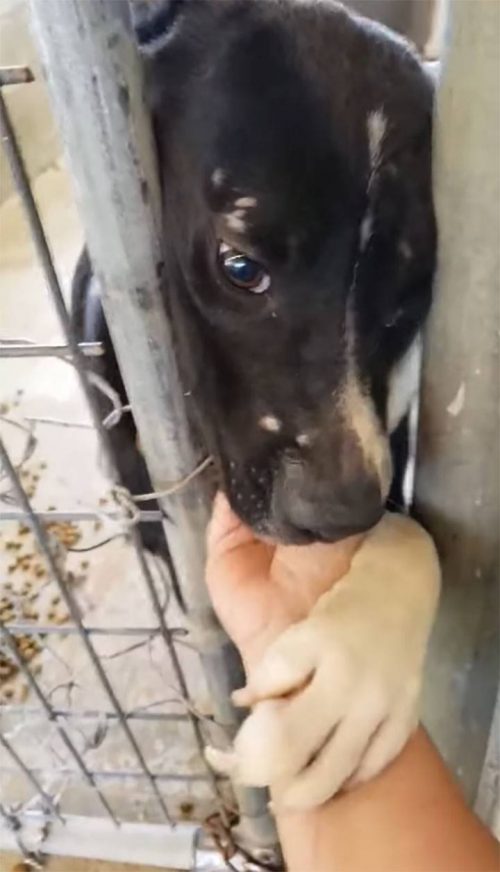 Despite having had a very hard life in the past, this adorable little dog is full of tenderness and love to give, just looking to receive love from people and enjoy a forever home.
"He can put anything else around him: another giant dog, a cat, but he is obsessed with receiving love from people, that he doesn't care about anything else, he just wants you to touch him, if you sit down, he is lying on you, he holds his hand, he holds yours, if you scratch his belly, he rolls over," said Desiray.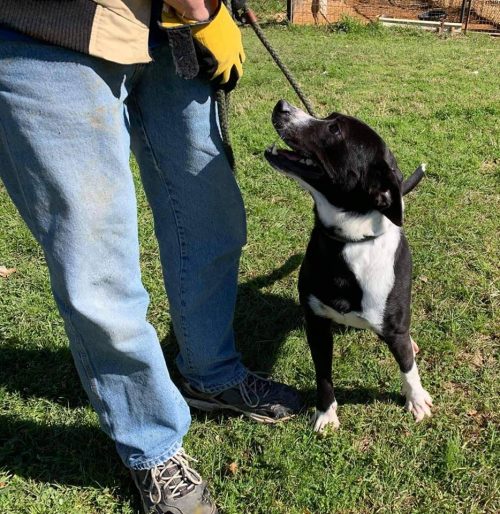 In one of these routines, Desiray decided to record the puppy's emotional reaction and shared it on the networks, it didn't take long for it to conquer the hearts of thousands of Internet users, the goal was to attract the attention of someone who wanted to make him part of their family.
Fortunately, Allie's Hope For Paws Dog Rescue saw the video and immediately contacted the shelter with a family who was interested in offering sweet Speck a real home.
This adorable little dog's story ended with the happy ending he so desperately wanted.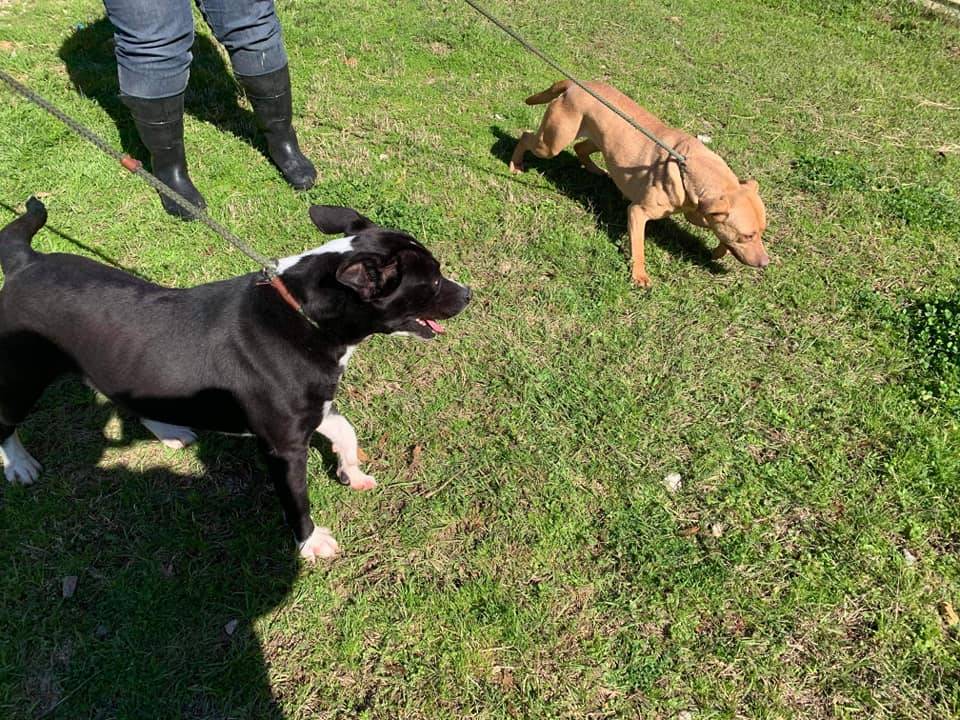 The wait was worth it, finally this puppy got to belong to a family that is giving him all the love he deserves.
Today, Speck is very happy sharing with his human family and other puppies rescued by his new favorite people. He loves to run and play in his new home. Finally Desiray emphasized:
"He will be running on a 10-acre farm with Mike, his family and two more furry siblings. We are so excited – not only did Speck get adopted because of this video of his cuteness, but he also helped rescue other babies and got us some food donations."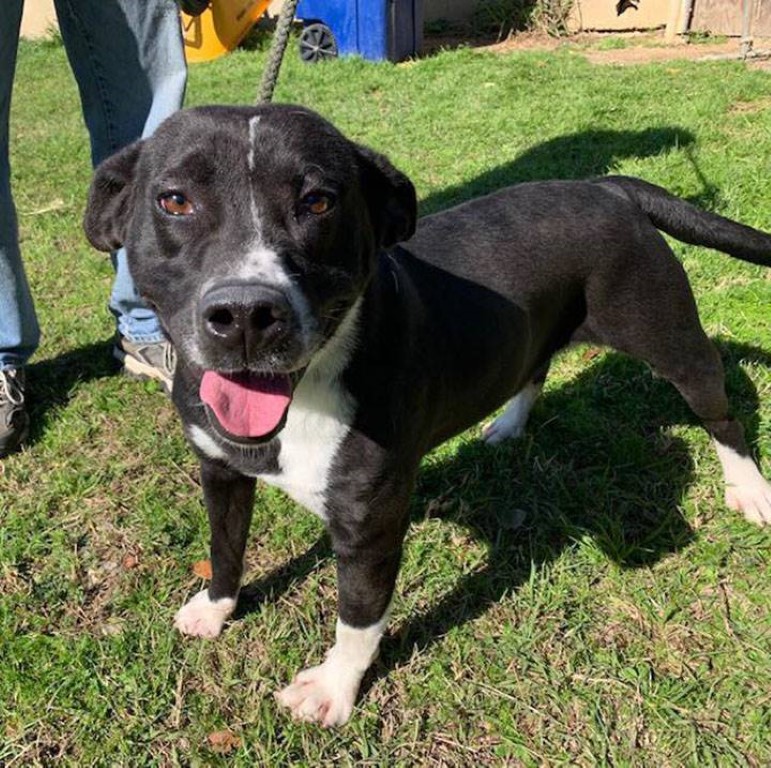 Countless are the stories of puppies in shelters that touch us to the bottom of our hearts. Today Speck enjoys that second chance thanks to the love of a family that decided to change his world.
We continue to bet on the good in people's hearts, those who have the opportunity to adopt a furry dog, fill it with love, make it happy and change its life forever.