No matter what species you are talking about, whenever a small animal is in trouble and it is within your power to help it, please do so. This lesson has been well assimilated by brothers Abylaikhan and Nurzhan Kuandyk, who put aside their trip to care for a small roe deer that was weakened and on the verge of succumbing.
Roe deer are a species of mammals of the Cervidae family, smaller than deer.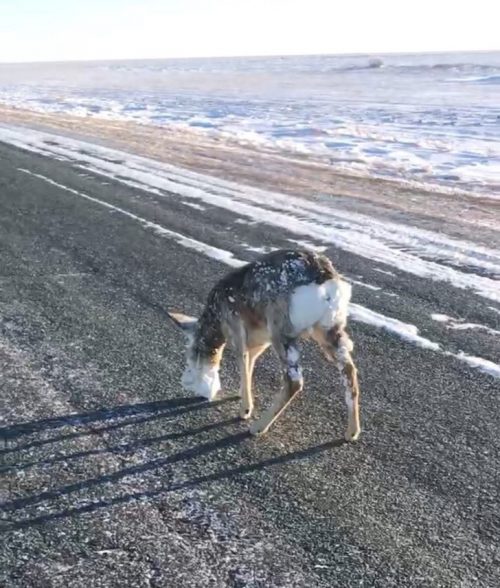 Due to the onslaught of winter, the little animal was in a tough situation: its face was covered with hard, icy snow. The poor thing could not even open its eyes, which were covered with ice, as well as its ears.
The creature was wandering disoriented at the edge of a road when the brothers managed to spot it. Its slow, wandering gait gave them an inkling of its weakness and the agonizing situation it was in, so Abylaikhan and Nurzhan didn't hesitate to stop.
Bravo for these young men who did not hesitate to do good!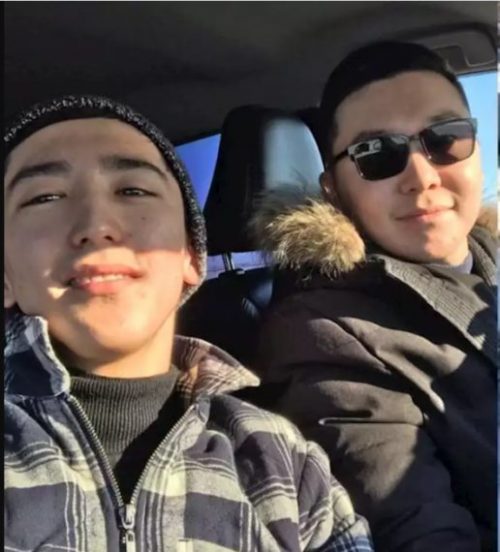 The creature was in such a condition that it did not put up any resistance at the moment of being helped. On the contrary, she was docile and grateful; any passerby could have helped her but they preferred to ignore her.
"We cleaned her face. We did it as carefully as possible and then let her go. It was a pity that other drivers also saw an errant animal, but they passed by. In such cases, they should stop and try to help," said Abylaikhan Kuandyk.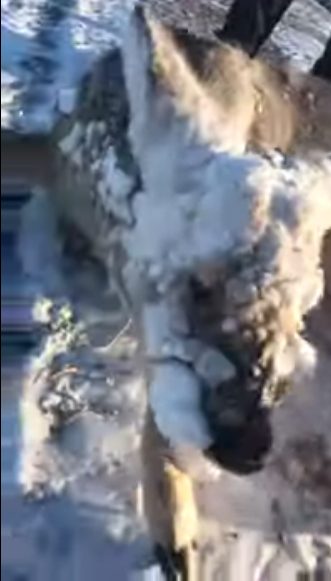 Certainly, it is a pity that such things happen before the undaunted eyes of dozens of people and none of them are moved by the pain of a living being.
These brothers were traveling from the city of Nur-Sultan in Kazakhstan on the icy road and did not hesitate to put aside their plans in order to save the helpless roe deer.
In fact, this little guy was not the only one they rescued along the way.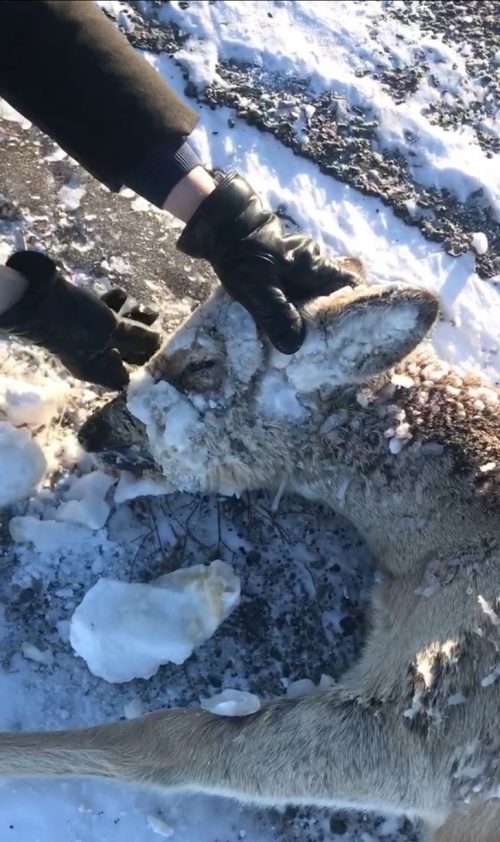 After saving the roe deer from the brink of freezing, Abylaikhan and Nurzhan continued their journey only to come across another animal in trouble miles later. It was another roe deer, but this one more adult, with an apparently broken leg.
Nothing could be done for it.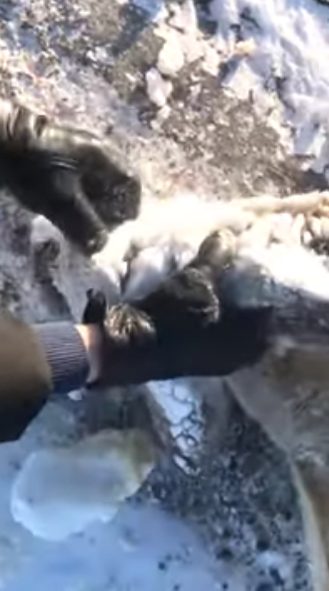 The young men tried to approach it as carefully as they had approached the first one, but it did not work. The sore animal ran away in fear of the presence of the humans.
This photograph was all they had left.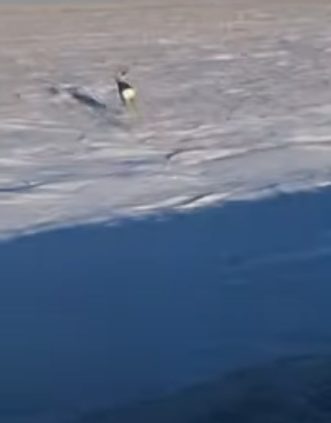 Although they felt a little sorry for not achieving their goal, the brothers decided to share their experience on social networks to encourage people's sense of humanity. In addition, they published the video of the rescue, where the conditions of the poor roe deer can be seen in detail.
Years will go by and we will never tire of saying that if you see a creature in trouble, do not hesitate to offer your help. You don't know when a small act, a few minutes of time, a sip of water can save a life and in this big world we all have the right to exist.
They don't have the same abilities as we do, don't be afraid to come to their aid when necessary as these brothers did. Share their example and motivate everyone to do good.