A little dog was comforted by a cat who had suffered the ravages of neglect and abandonment, yet had so much love to give. He was sensitive to his companion's pain.
Dogs and cats can have a wonderful relationship and luckily, here you will find hundreds of stories in which unconditional love and camaraderie are above differences.
The story we will share with you today happened in South Korea and occurred in an apartment where a little dog was left behind by his masters.
Although abandoned by his masters, this little dog never left his old home in the hope that they would return.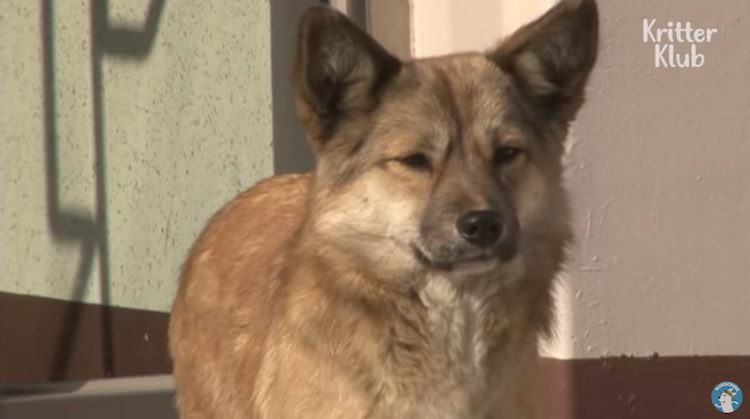 The family was a loving elderly couple who one day had to move to a nursing home for the elderly.
Although they wanted to take the dog that had been their faithful pet for years with them, they could not, because the nursing home does not allow pets, so they had no choice but to leave him behind.
Unfortunately, the couple had no way to contact the staff of a shelter or any other institution that could offer them a solution so as not to leave their pet behind.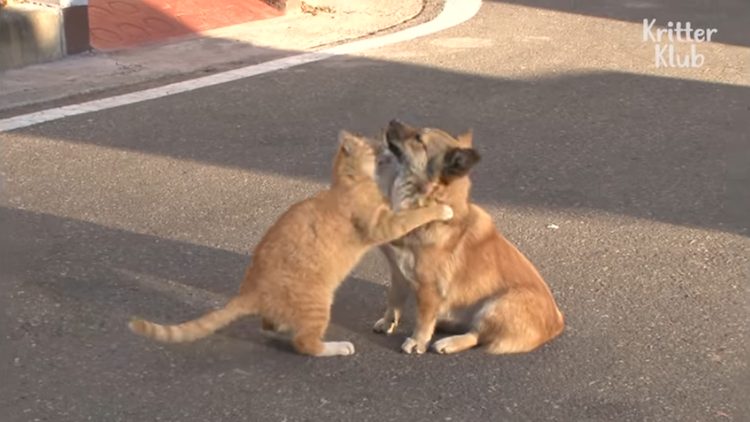 Soon the little dog found himself on the streets, all alone, but his love and loyalty for the elderly couple was so strong that he did not leave the building.
On the contrary, he was always seen there, on the facade of the same apartment tower where he lived for a while with his former masters.
Soon the neighbors noticed the dog's insistent presence. The animal insisted on lying alone in a corner of the door, where he wouldn't mess with anyone. The people in the building were tolerant with him and even arranged for him to have a blanket so that he would not suffer from the cold.
One fine day the little dog found a good friend to help him through his days of abandonment and loneliness. It was a yellow cat, a stray like him, who was always by his side, comforting and accompanying him.
The little dog and the cat became inseparable.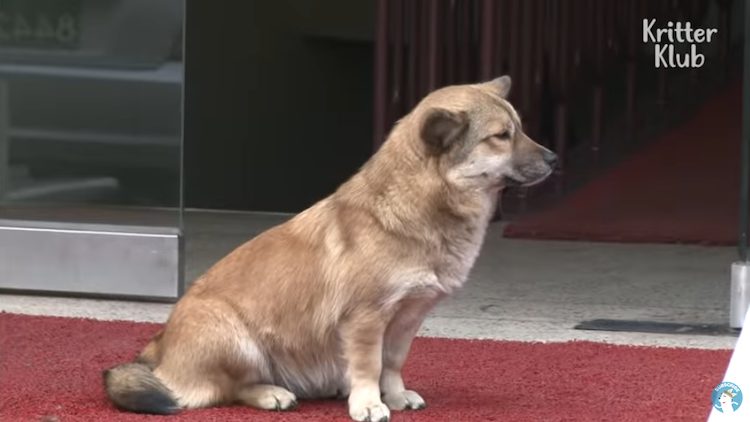 The neighbors were really admired by this friendship and contributed as much as they could to the care of the pair of helpless animals, supplying them with food.
However, winter was near and they knew that the dog and the cat would hardly resist the low temperatures, it was imperative to find them a good place to live.
Inseparable, the two of them huddled together for warmth.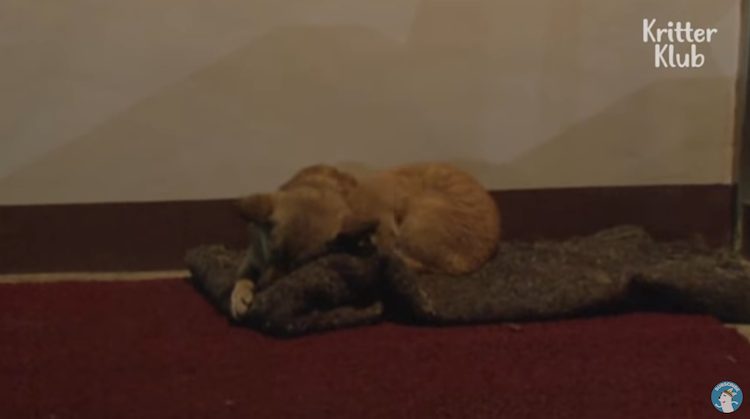 So they enlisted the help of a group of expert rescuers who set out to catch the elusive pets and give them a chance at a new life.
After a tedious strategy that took many hours, the volunteers managed to catch the dog and cat with the help of a net.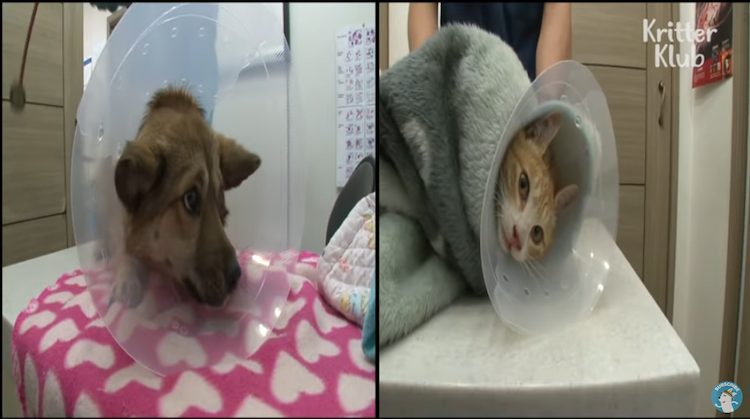 Both were taken to the vet as soon as possible and the specialist assured them that both were in good health.
What is expected now is that the puppy and the cat, who are currently unnamed, will find a loving family willing to adopt them together, as separating them is impossible.
They need to find a family that is willing to open the doors of their heart and home for both of them, because the special bond they created cannot be broken. They have become siblings, they love each other despite their differences.
Now they are waiting for a loving family that wants to take care of both of them.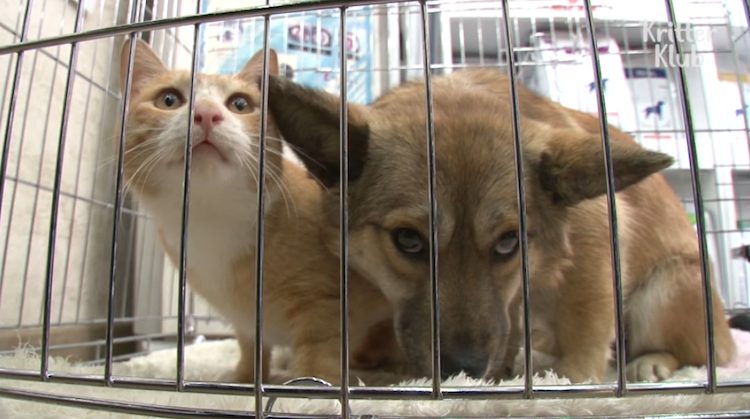 There are cases like this one, which prove how much nobility there is in the heart of animals, they know how to love without room for differences and in the most loyal way in the world.
May this dog and cat find the protection they deserve in a warm home where they can spend the rest of their lives.
Through their friendship they offer everyone a valuable lesson that should not be forgotten: love makes everything possible. We trust that soon for them pain will be left behind to make way for happiness.
See below the story of this pair of little animals that met in adversity.