Dogs with special needs are the ones that have the hardest time getting homes. Unfortunately they are rejected over and over again as many consider them to be too difficult to care for.
This is very hard for them and in many cases they never get to know what it is like to have a family. Fortunately, there are people willing to fight against this situation by recognizing that all animals have the right to be loved and protected.
Just as they do, humans must learn from animals to love unconditionally, with no room for differences.
Tracey Fowler is one of those people and she took it upon herself to change forever the sad fate of six disabled puppies who deserved a family.
Tracey lives in the state of Vermont in the United States.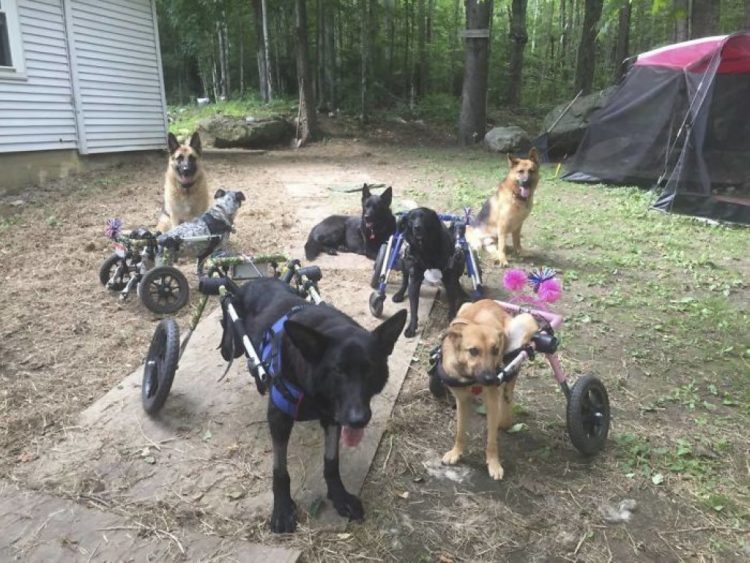 Tracey never imagined that one of her pets would ever need a wheelchair.
Hayden was a beautiful German Shepherd who was diagnosed with a degenerative disease.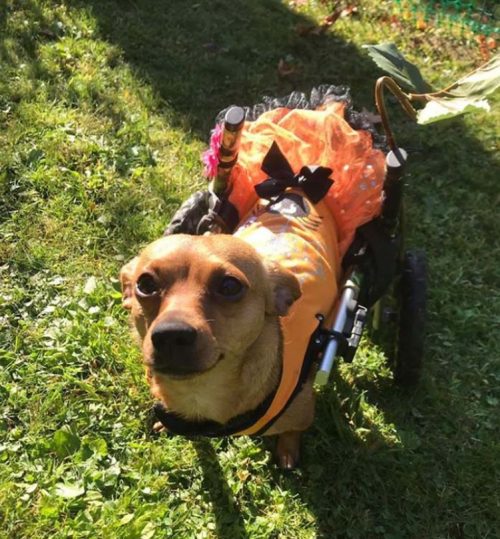 Her last few years were very difficult but Tracey decided she would not give up and learned everything she needed to know to support her dog in the midst of this difficult disease.
Hayden suffered from degenerative myelopathy, a disease that degrades the spinal cord.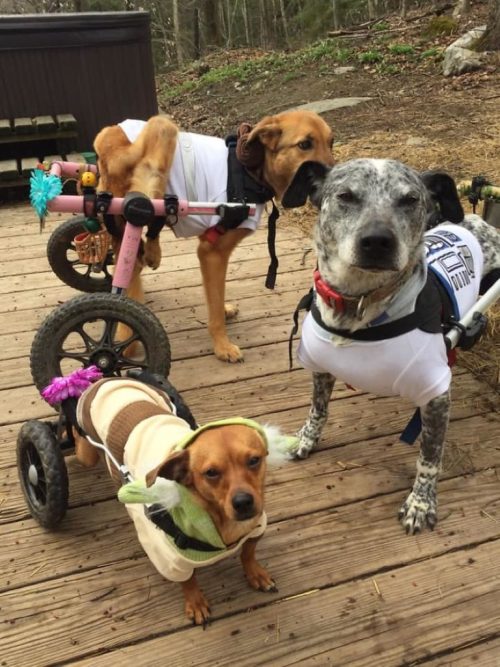 During the last few months, Hayden was wheelchair-bound, but she remained a sweet and happy little furry dog. After Hayden's departure, Tracey decided to honor his memory.
She understood that dogs with special needs might require a little extra time, but they knew how to return all the love they received to the fullest.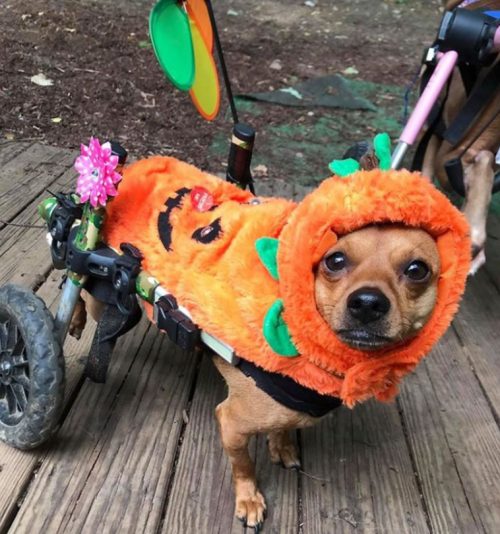 "If you're afraid of having to clean up a little extra, then these dogs are not for you.
If that's not a problem, then they're not much different than anyone else either," Tracey said.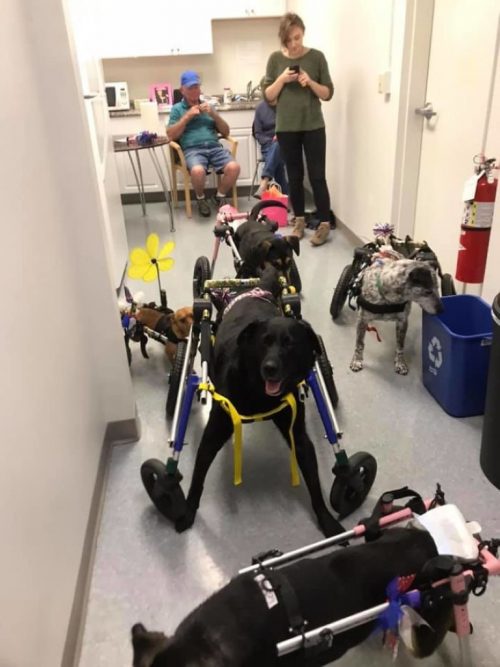 That's how she started visiting various shelters and took home all the furry ones with special conditions.
Now, she has a large pack and most of them are in wheelchairs. Now, the Fowler pack has become very famous on social media for sharing their day to day adventures through Facebook .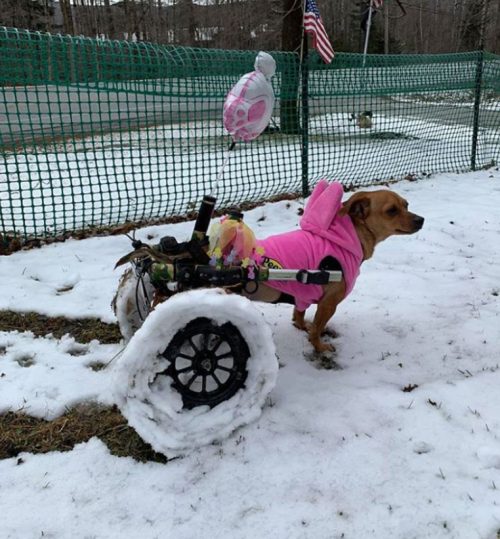 "I currently have 8 dogs of which 6 are special needs.
The other two are German Shepherds who are in perfect health," explained Tracey.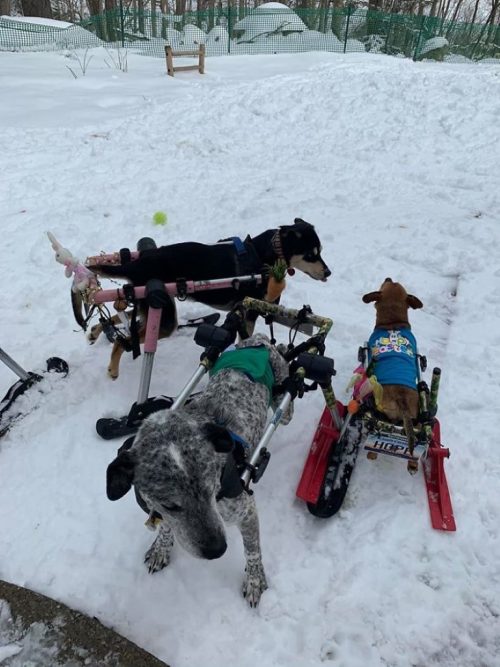 The favorite time of the year for the dogs is the winter where Tracey swaps wheelchairs for skis so they can get around more easily.
The dogs now have a wonderful life, despite their special condition they are very happy.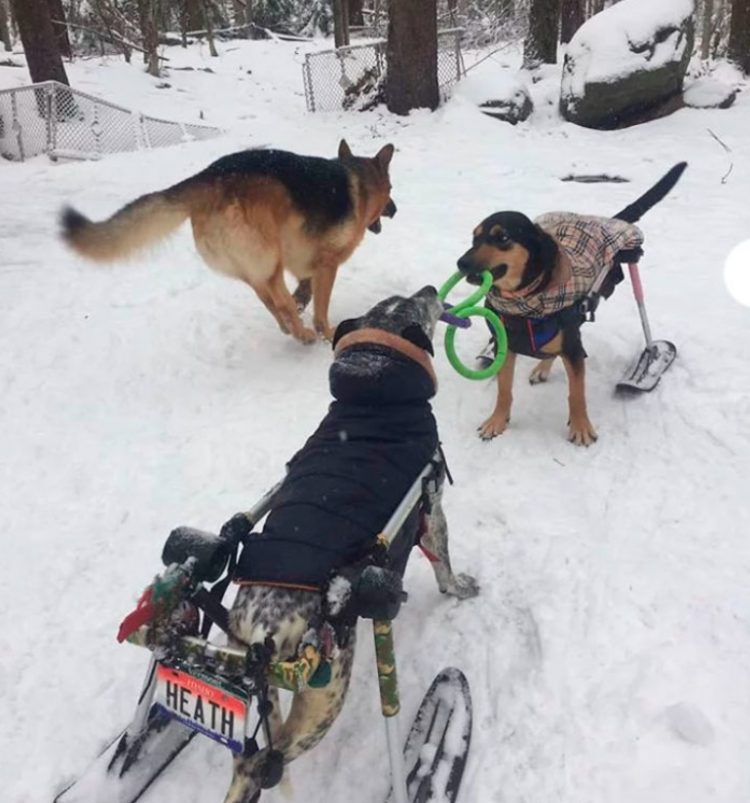 These dogs have become a great source of inspiration for many and their owner wants to help raise awareness about the importance of supporting different dogs.
Tracey has managed to get more than 130 thousand followers on her puppies' page.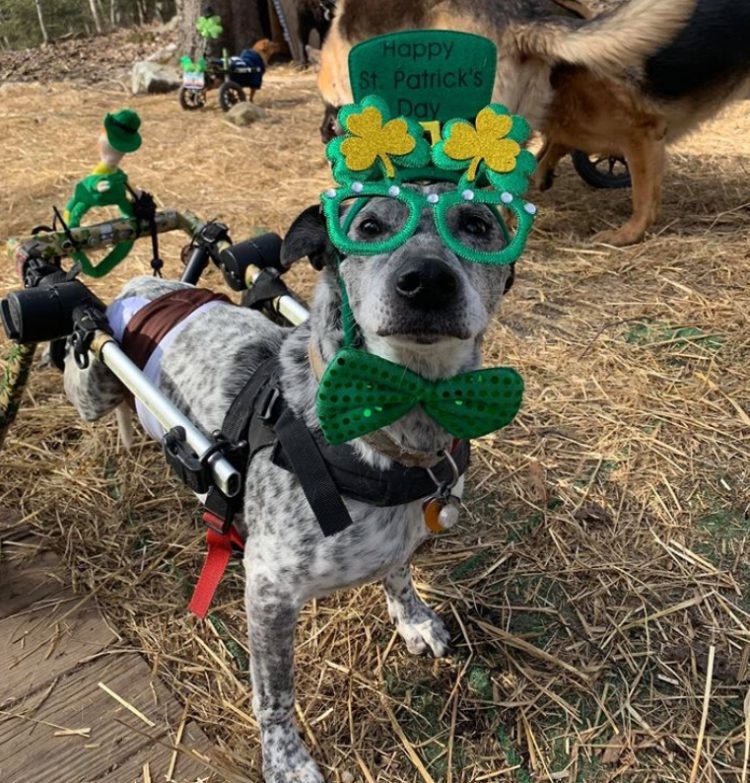 Each case is truly unique. If we want to welcome a puppy with special needs we should consult with the vet and learn as much as possible about their condition.
Some may need extra time, but we will always receive so much love in return that it will surely be worth it.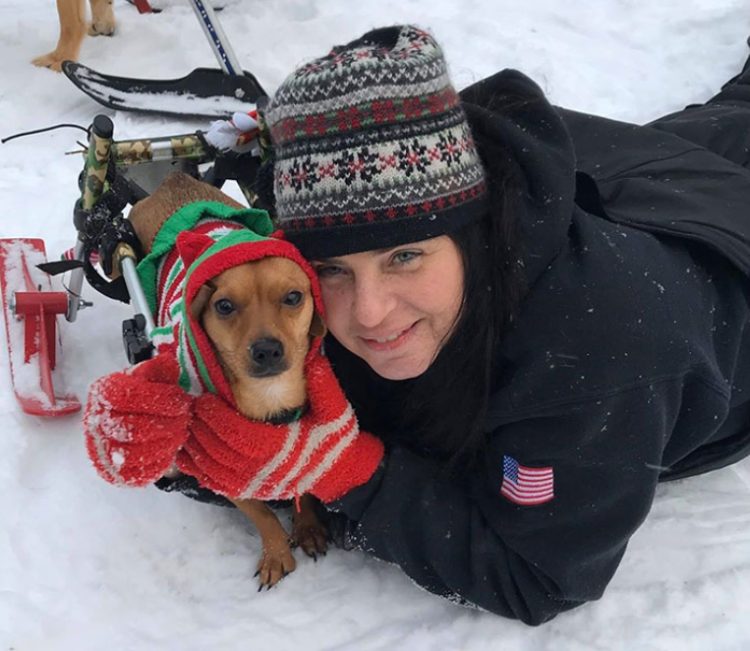 All homeless dogs deserve a chance, they will always know how to be grateful to those who gave them the opportunity to feel loved and protected.
Tracey's gesture won everyone's heart, she changed the lives of the dogs that would surely remain for a long time waiting for someone to see them with loving eyes.
Although the six dogs have a special condition and their appearance is different from the others, they have the same nobility and loyalty. Finally, they can now enjoy a full and happy life with the one who became their guardian angel.
We celebrate that these adorable puppies have the future they deserve, they came to the best place. May all homeless animals find people who will love and cherish them unconditionally forever.