Today's is another story of mistreatment and neglect that we would not like to review. But its ending is worth it. This time, it was a puppy just 5 months old who paid the price for the terrible human cruelty of his own owner.
Sadly, the innocent puppy had the worst of beginnings. His perverse master not only threw him out on the street like an old rag, but before doing so, he committed the most dastardly and cowardly act.
Being so small and adorable, the puppy was hit hard on the head by his owner.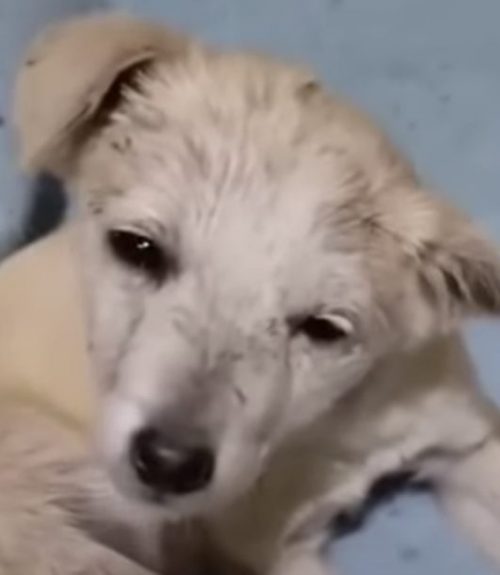 He deserved only affection and love, but instead he met the worst side of humanity when he was just a sweet baby.
He needed immediate medical attention, but many people passed him by, without sympathy, as if he didn't exist.
The blow had caused obvious trauma to his skull that would probably eventually end his life, or at the very least, he would be left with irreversible brain damage.
Fortunately, among the dozens of people who crossed his path without even looking back, a good woman and her son noticed how he was suffering and stopped to help him.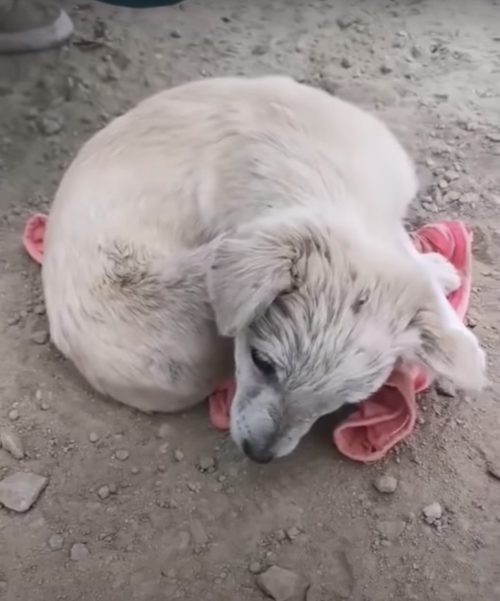 As they approached, the scene shattered the woman's heart completely. Scared, dirty and confused, the little boy did nothing but curl up on the floor as if he wanted to hide from everything and everyone.
They tried to pick him up, but it seemed an impossible task. He was very distracted by the injury, as well as embarrassed. With a little patience, they finally managed to pick him up and take him home.
A few hours later, back at his rescuers' home, the little dog seemed to realize that they wanted the best for him. So he tried to raise his head and with his lost but sweet eyes, he wanted to thank the woman.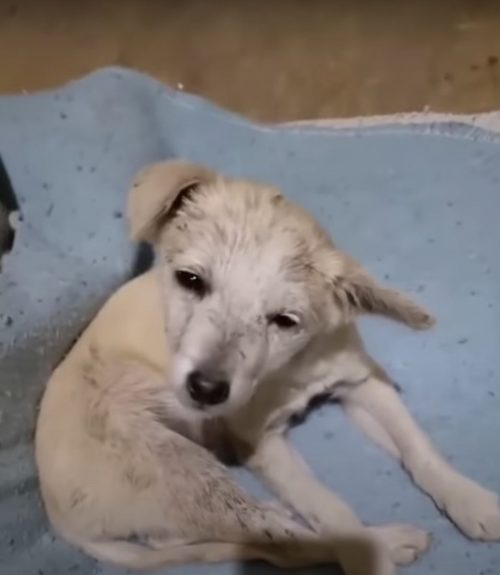 But something devastating happened… As much as he wanted to, the puppy couldn't even concentrate to make eye contact with his angel. That's how strong his injury was, and all because of a human.
He was suffering so much that it was really too much, so the intervention of a veterinarian was necessary.
After several rigorous tests, the vet explained to them that what he had was very severe. And that they had to be very patient, and that only time would tell.
The puppy even thanked the vet with kisses.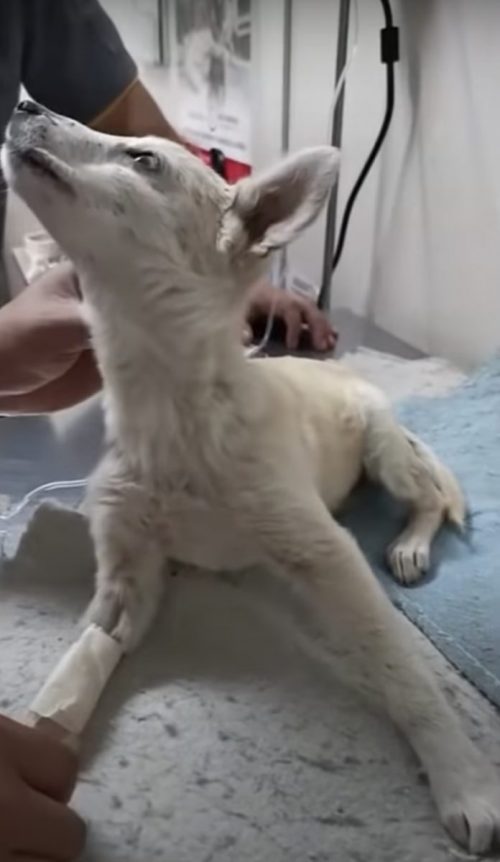 The trauma to his head was evident, it could get worse and it had also damaged his eyesight .
The woman could not help but burst into tears. Perhaps seeing him so tiny and seeing the efforts the poor little guy made just to thank her in spite of all he had suffered, made her fall in love completely. And just the thought that he might die devastated her.
But she was convinced that there is nothing that love can't accomplish. And boy, was she right! Before long, the puppy surprised when he began to eat, drink and play.
Fortunately, the best cure turned out to be the infinite love of that woman who never gave up. To the point that every day he got a little better, until finally he was completely cured.
The best sign came when he wagged his little tail and was really happy and knew he was loved for the first time in his life. And what definitely brought tears to everyone's eyes, but now of happiness, was when he was finally able to make eye contact, and he could see.
He could look into the eyes of his angel to tell him Thank you!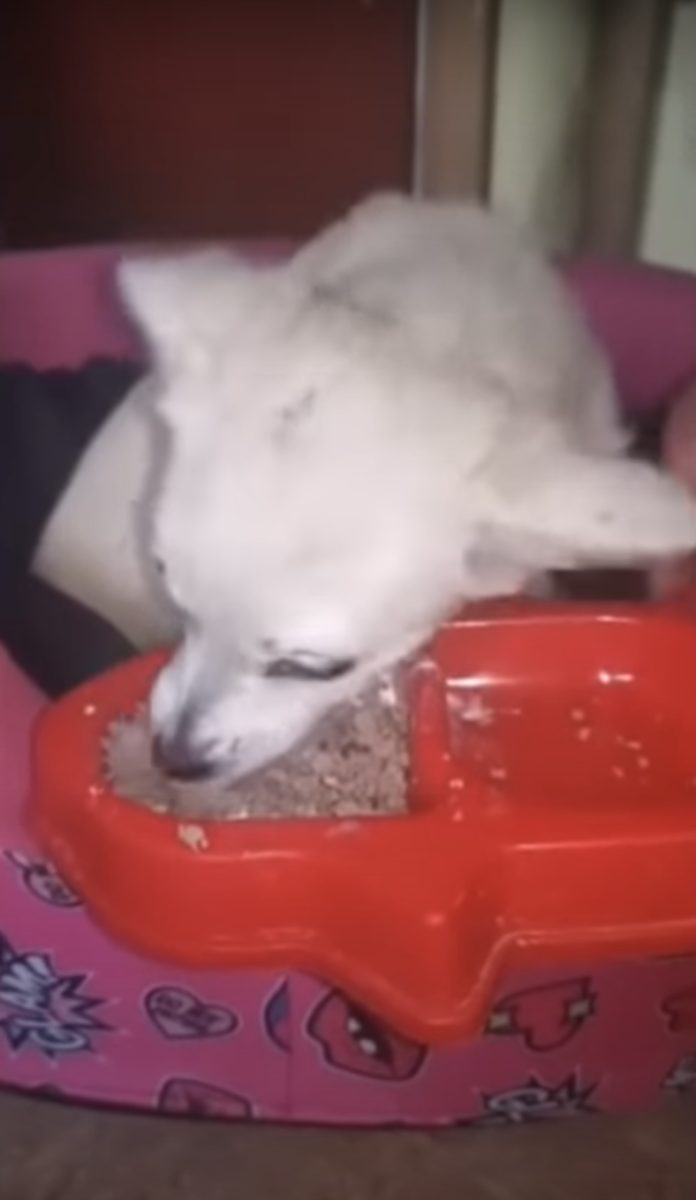 Seeing him finally happy and healthy, the woman couldn't get away from him anymore. And how we understand her! After overcoming all the difficulties with him, she decided to adopt him and continue to love him, as no one had ever done before.