The dwarf Djeho was buried in Saqqara. He shared a tomb with his patron Tjaiharpta, which is an indication of the favored position Djeho had with his master.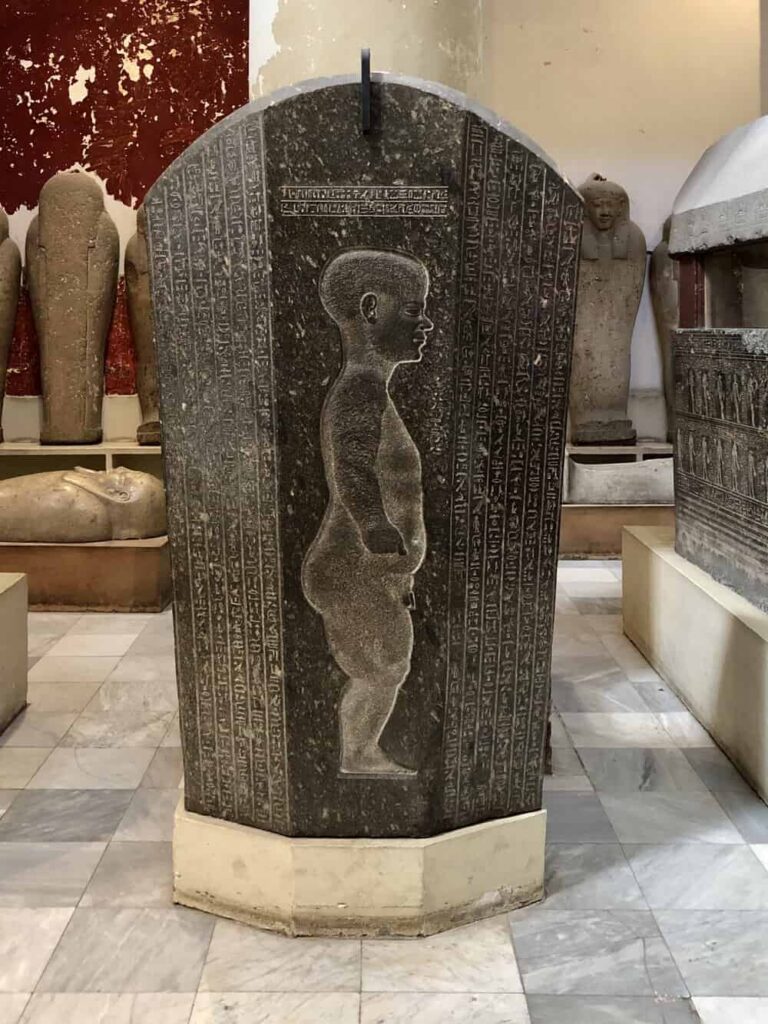 The craftsmanship displayed in the granite sarcophagus of Djeho is of superb quality, and it would have been very costly to produce such a magnificent piece.
Djeho is depicted naked in profile, possibly life-sized (4 ft or 120 cm). It was found by Quibell in 1911. On the sarcophagus' lid, the biography tells us that Djeho, much like Khnumhotep during the Old Kingdom before him, was a dancer in burial ceremonies connected to the Apis and Memphis bulls.
Reign of Nectanebo II, 346-345 BCE. Late Period. Cairo Museum. Cairo/Egypt.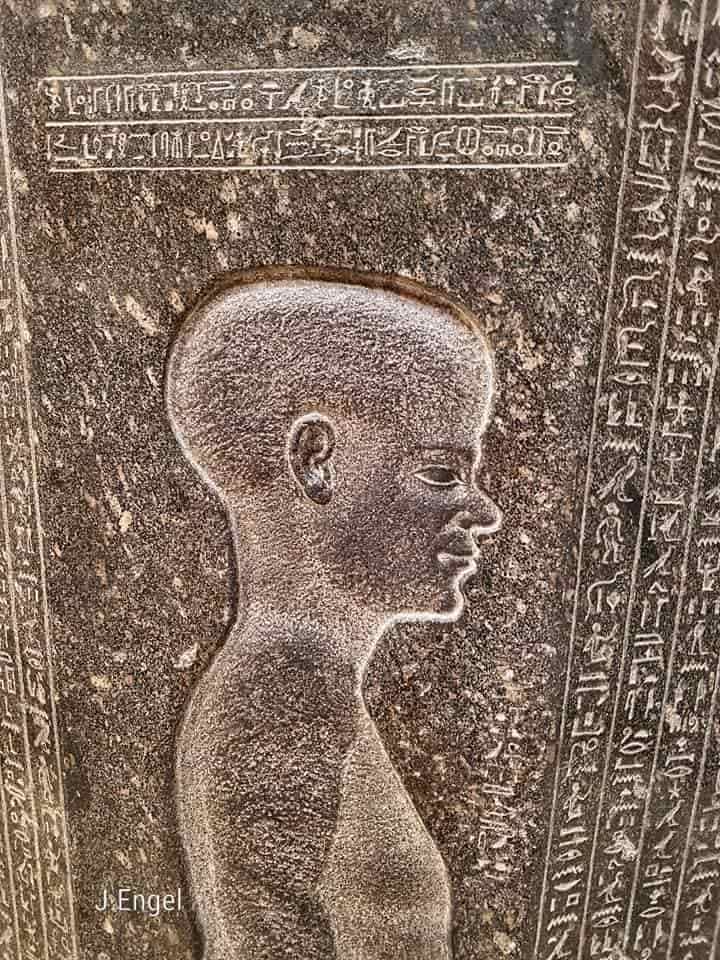 Djeho shared a tomb with his master Tjaiharpta, which indicates the favored position he had with his patron.
The two similar hard-stone sarcophagi were buried in a single tomb near the Sarapieion road at Saqqara, together with at least seven other people.
The presentation of one person's merits through another is probably connected with Djeho's role in dancing at the mortuary ceremonies of the Apis and Memphis bulls.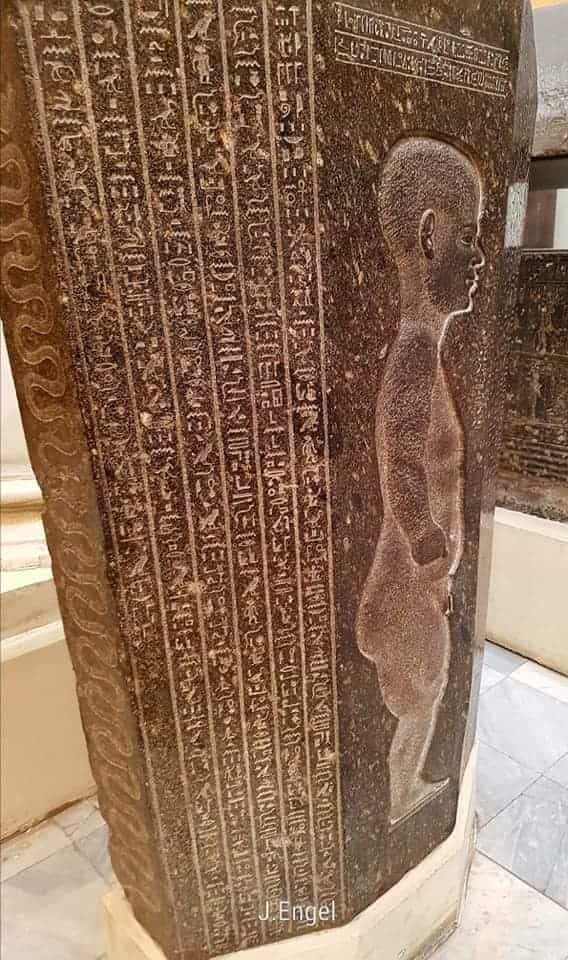 Among other questions, the find raises issues of royal and non-royal patronage, of the location of tombs, the placing of biographies on sarcophagi, the use of intermediaries before the gods, and the implications of Tjaiharpta's partial deference to Djeho in relation to general conceptions of the person.